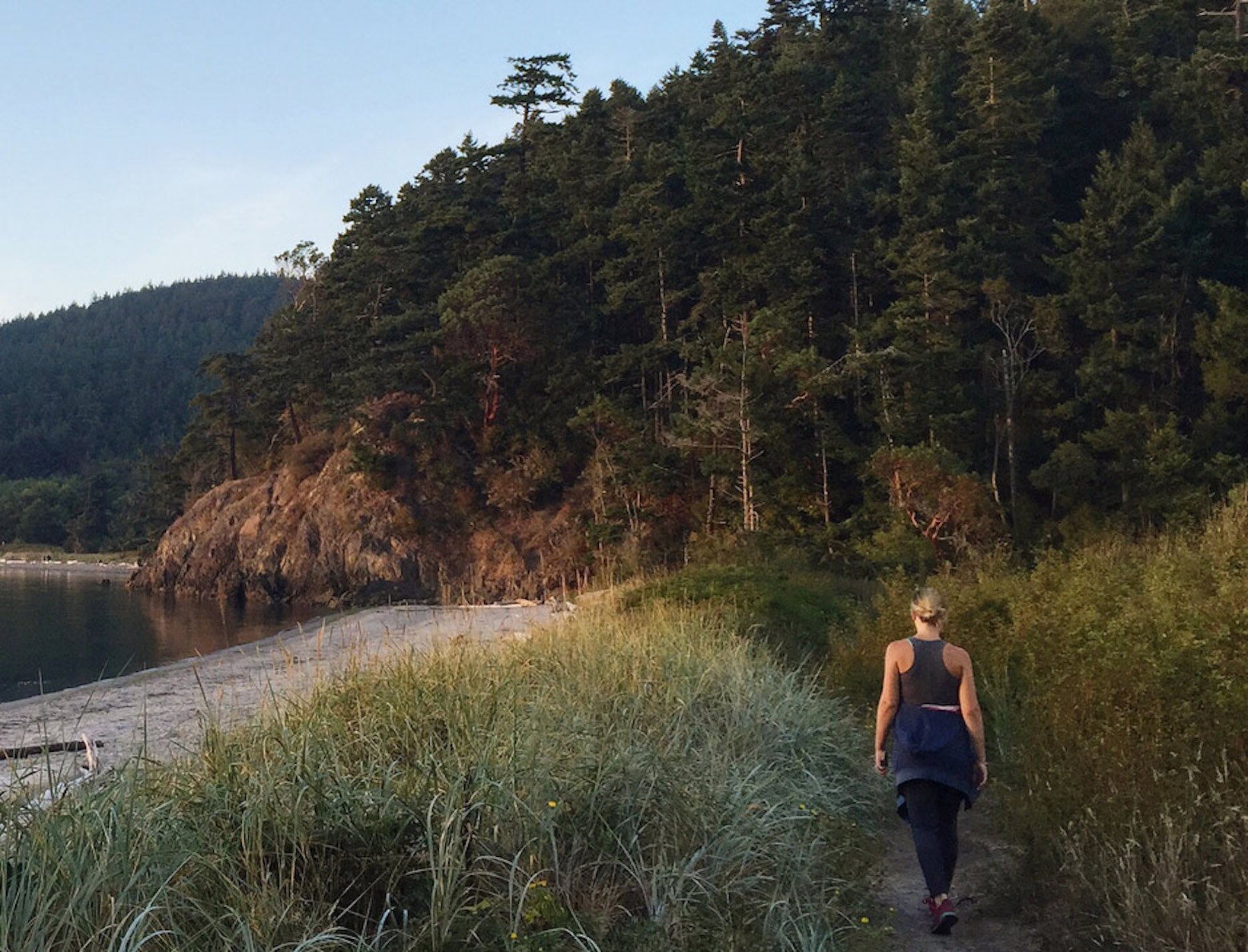 5 Feel-Good Practices That Optimize Your Day
5 Feel-Good Practices That
Optimize Your Day
In partnership with our friends at Flying Embers
Too much of the new-year, new-you narrative continues to be about eliminating: junk food, sugary cocktails, doomscrolling, loafing around. For some of us, these types of goals are undesirable, unsustainable, or both. Instead of framing goals around restriction, consider optimizing what you already do and enjoy.
A BETTER BREW
Once dry January is over, you might want to incorporate cocktail hour back into your routine. And if dry January isn't a thing in your home, same. Flying Embers Hard Kombucha is our current obsession (the grapefruit and thyme flavor is especially refreshing). It ticks all the boxes—it's effervescent and has live probiotics, an adaptogenic root blend, and no sugar. Plus, the Ojai-based brewery gives a portion of its proceeds to support local firefighters and first responders. Cheers to that.
ME TIME WHEN YOU HAVE NO TIME
We're trying to add moments of calm and luxury to our everyday activities. For example, putting a speaker in the bathroom means you can listen to relaxing music or a guided meditation during your shower. And some dreamy bath products don't hurt either.
SCROLL SMARTER
It's nearly impossible to escape screens right now, so in the spirit of picking our battles, we're not fighting it. But we do like having appealing options that engage our minds in lieu of doomscrolling. A few of our recent favorites are the NYT crossword puzzle app, the nightly Met Opera streams, and the many incredible and captivating live cams at the Monterey Bay Aquarium (we're partial to the sea otters, but the moon jellies are pretty cool, too).
WALK IT OUT
Walks are really having a moment. They're a great way to break up the day and get some steps in if you're working from home. And it's one of the safer activities you can do with friends (masked and distanced, of course). If you're already planning on a walk, try adding some light wrist or ankle weights to up the ante a bit. Do yourself a favor and explore some new routes—goop staffers here in LA are into the many secret stairways throughout the city.
GET YOUR 5 (or 6! or 7!) A DAY
Sneaking extra fruits and veggies into your diet can make a big impact without limiting your recipes and meals. For breakfast, you can add handfuls of greens to smoothies or do a fifty-fifty mix of oats and cauliflower rice for your porridge (it sounds weird, but we promise you don't taste the cauli rice at all). Sandwiches, wraps, and bowls all lend themselves to a serving or two of vegetables at lunch. And for dinner, we love a veggie-packed pasta. You can even up your fruit and veggie count at dessert—fresh berries on a scoop of ice cream or chocolate avocado mousse.
---
We hope you enjoy the products recommended here. Our goal is to suggest only things we love and think you might, as well. We also like transparency, so, full disclosure: We may collect a share of sales or other compensation if you purchase through the external links on this page.