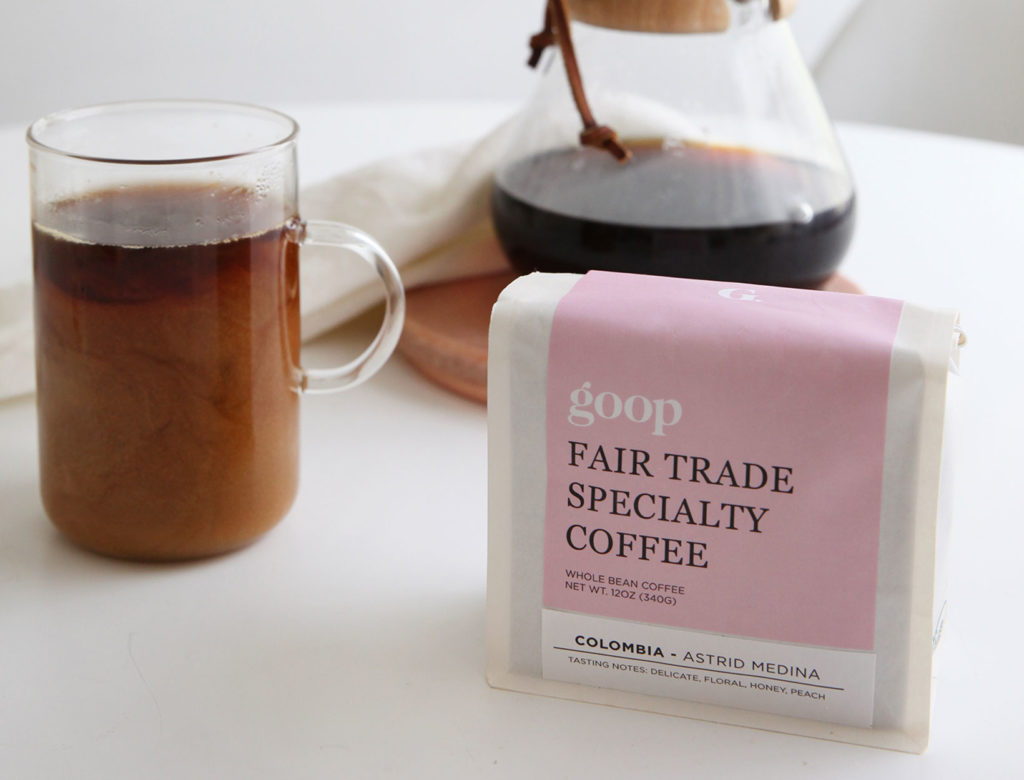 Our Own Expertly Sourced Coffee Beans—Plus a Guide to Making a Great Cup
Our Own Expertly Sourced Coffee Beans—Plus a Guide to Making a Great Cup
Coffee still rules, but here's what is new: We launched a custom coffee and we're excited for you to meet these beans. Our food director put together a guide to making your best cup of coffee at home. It covers the low-tech pour-over, the simple French press, a couple more-automated and luxe routes, and (of course) a few recipes.
NEXT-LEVEL COFFEE RECIPES

Coconut butter gives coffee a tropical, nutty, slightly sweet flavor and an incredibly creamy texture.

We're obsessed with this coffee-meets-soda hybrid. The cardamom-date syrup adds nice depth and spice without being too sweet.

The ultimate dessert. Since this recipe has only two ingredients, splurge on the good stuff when you can.

TREATS TO ACCOMPANY YOU

When you just need a little something to go with your latte. Nutty and citrusy and not too sweet.

A grain-free and dairy-free answer to coffee-snacking needs.

Chewy, chocolaty, spiced goodness.
We hope you enjoy the products recommended here. Our goal is to suggest only things we love and think you might, as well. We also like transparency, so, full disclosure: We may collect a share of sales or other compensation if you purchase through the external links on this page.