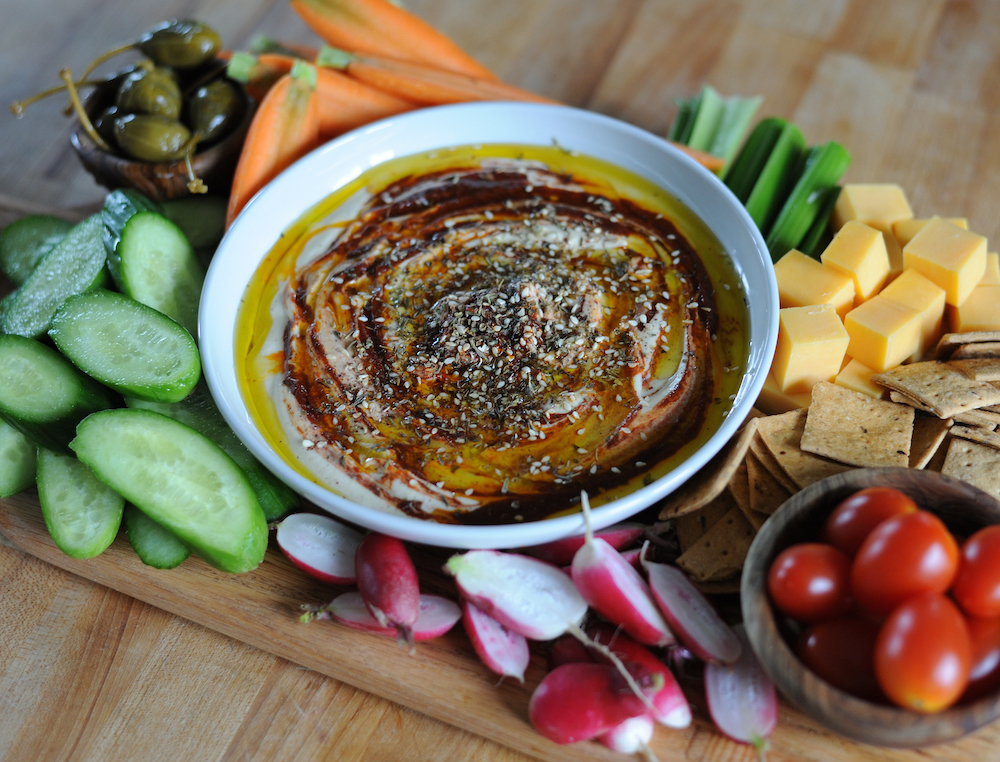 The Best WFH Lunch: The Snack Board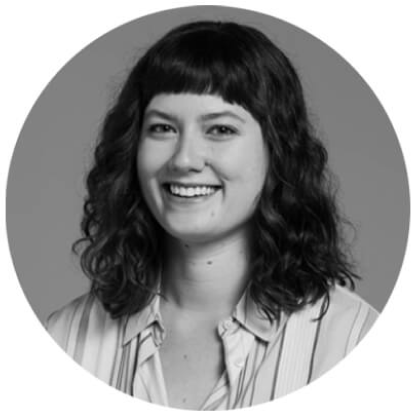 Caitlin O'Malley is goop's food director. She gives us recipes, takeout recommendations, and advice on anything not related to food. She makes us laugh every day. She's wise, which you can see for yourself on the sixth episode of The goop Lab on Netflix: "Are You Intuit?"
I love to cook. But cooking three meals a day, every day, for the last six weeks has proved to be a bit much—even for me. The thing that's getting me through the workweek is a no-cook lunch comprising all the odds and ends in my fridge: random jarred pickled things, leftovers, and stuff that needs to get used up ASAP. I always have lunchtime FOMO, so it ends up being a great way to experience a lot of different flavors and textures all in one meal.
There's usually some combination of crunchy, raw vegetables and either pickled or cooked veggies, a sauce or spread (or two) for dipping, some protein for heft, and a neutral starchy element. The starchy ingredient, like boiled potatoes or tortilla chips, is the vehicle for dunking and building those perfect bites that have a little bit of everything.
It all goes on a cutting board and my husband and I pick at (or devour) it during our WFH lunch hour. It's a little scrappy and something about that feels right for right now. Bonus: Serving lunch on a board (or plate or sheet tray) grazing-style makes cleanup easier.
Suggested Snack Board Fixings
Dips and Sauces:
hummus, aioli, turmeric tahini, romesco, salsa verde, green goddess, guacamole
Raw Vegetables:
carrots, radishes, celery, cherry tomatoes, fennel, snap peas, cucumber, endive
Cooked Vegetables:
marinated artichoke hearts or mushrooms, roasted red peppers, grilled eggplant or asparagus, roasted cauliflower or carrots, blanched green beans or broccolini
Something Briny or Pickled:
olives, capers, caperberries, cornichons, pepperoncini, giardiniera, pickled radishes
Protein:
boiled eggs, leftover cooked chicken, salami, cheese, sardines, anchovies, oil-packed tuna
Starch:
pita, boiled potatoes, rice crackers, roasted sweet potatoes, tortilla chips
A CLASSIC SNACK LUNCH
A veggie and hummus situation can actually feel like a meal. This one came together right after we got our CSA box. There was quite the bounty to get through, so it's mostly raw veggies. Olives would have been great, but I was out. I did miraculously find half a jar of caperberries in the fridge, and they stood in for my pickled, briny element. I threw together a very simple hummus in the blender. I may have stocked up on too many cans of chickpeas, so I'm using them in everything. But use whatever you have in the pantry—white beans, black beans, even lentils. I finished it with a big swirl of New York Shuk harissa paste and za'atar for extra flavor. Some crackers and cheese made it a bit more substantial, though admittedly sharp Cheddar doesn't really go with everything here. But that's okay! One of the reasons I like these snack boards is because they're low-stakes, and they don't have to perfect. After all, it's just lunch.
SPRUCING UP OLD PRODUCE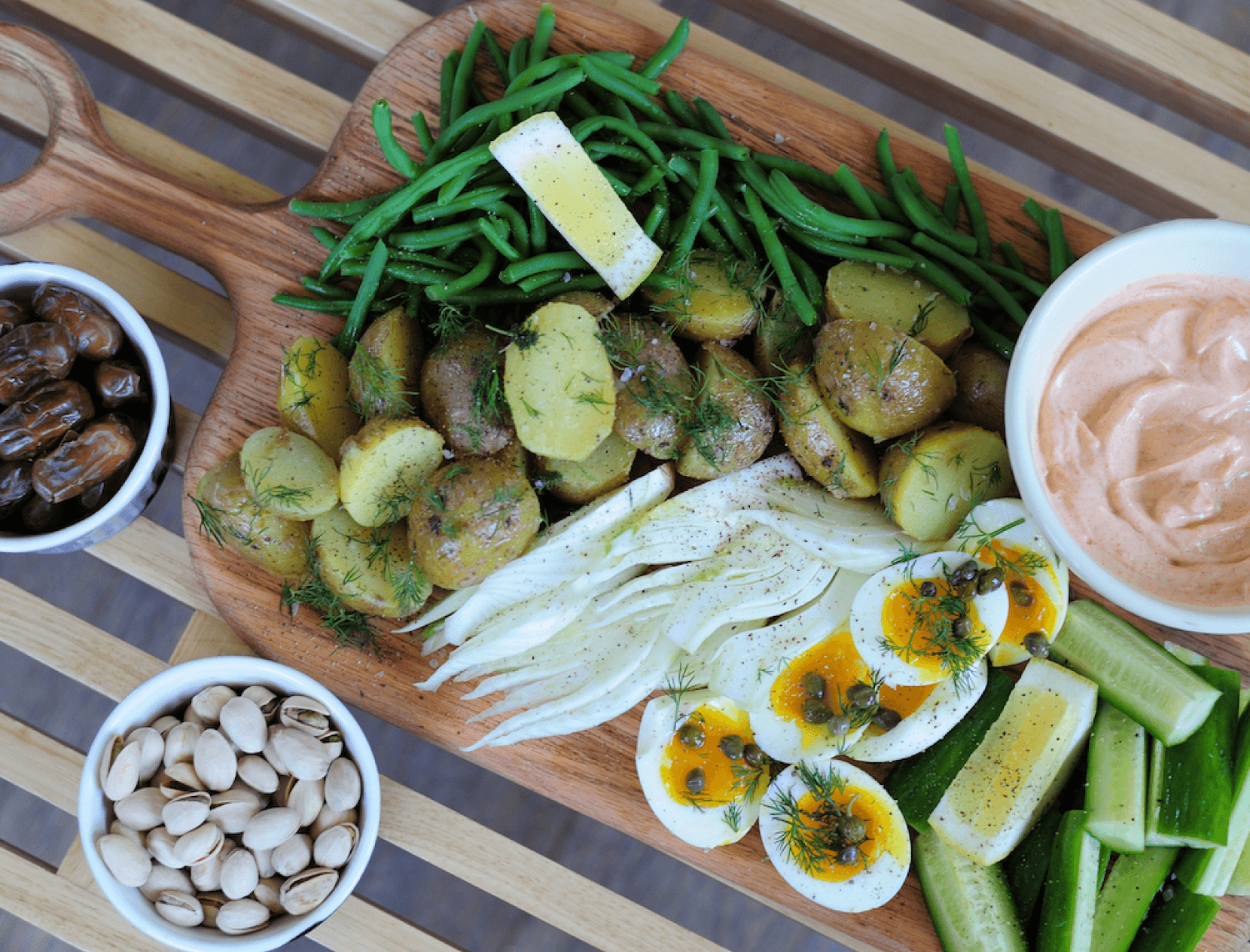 This lunch came together right before our grocery delivery—the cupboards were a little bare. I had a hard time putting it all together at first…it seemed really random. I had some boiled potatoes that I cooked because I was worried they'd turn green. I had a sad, lone bulb of fennel and two Persian cucumbers. And eggs. Could frozen green beans make it a Niçoise? Not quite. Instead I started with my dip element: a punchy, Spanish-inspired vegan aioli (vegenaise mixed with smoked paprika, grated garlic, and sherry vinegar). I boiled the last of the eggs and topped them with capers and dill. The cold boiled potatoes got tossed with some lemon juice, olive oil, and the last of the dill. The frozen green beans got a quick blanch (using the same pot of water I used to boil the eggs). The fennel and cucumbers were the cool and crunchy veg to balance the richness of the egg and potato. Plus pistachios and dates for some extra salty-sweetness.
REINVENTING LAST NIGHT'S DINNER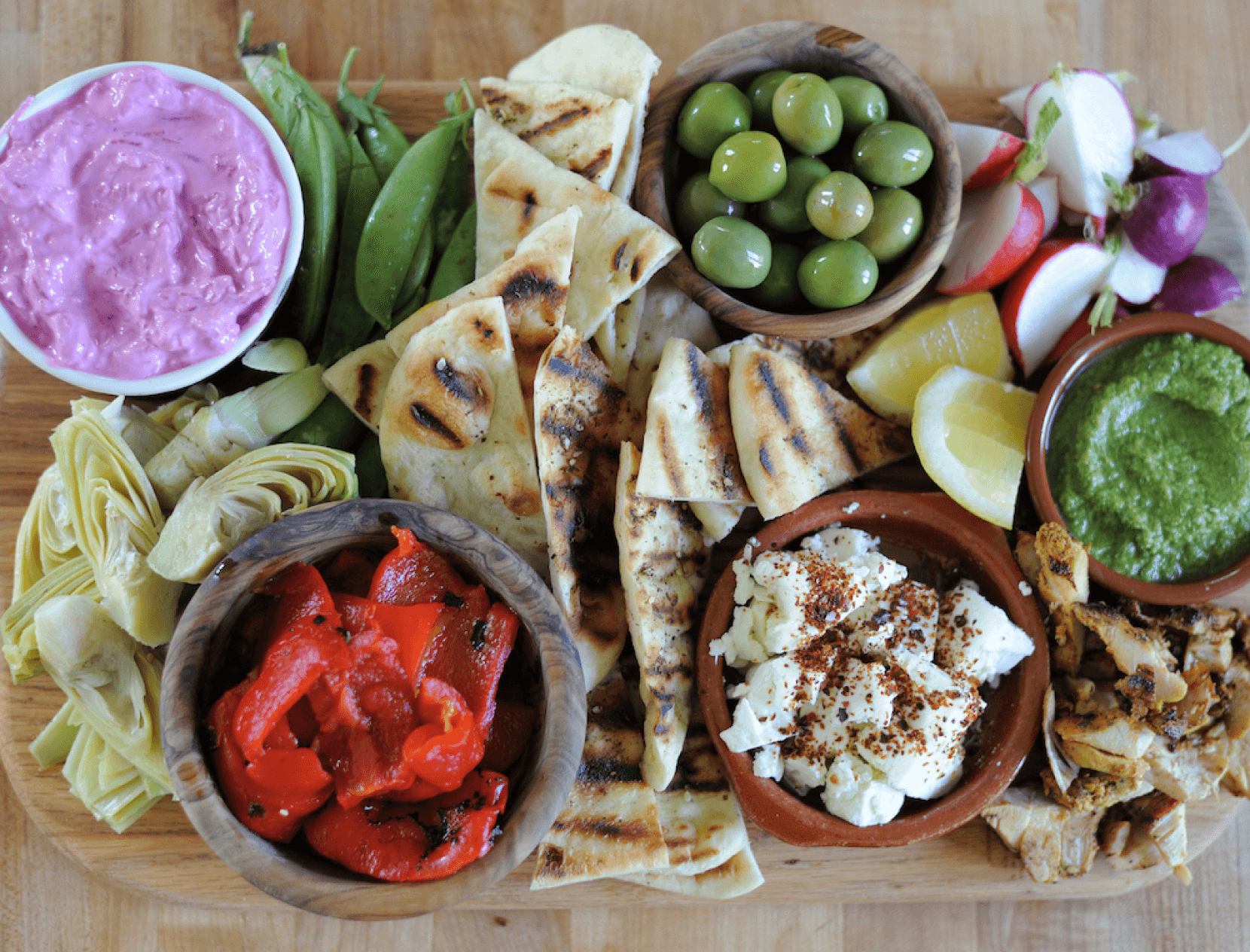 We've been eating our fair share of leftovers, but it's nice to freshen it up a bit so it doesn't feel like a total repeat. We had leftover flatbread, a little bit of grilled chicken, and a beet tzatziki (so easy—just grate pickled beets on a box grater and mix with yogurt and lemon juice). Then there was a quick, spicy green blender sauce of all my leftover herbs plus a jalapeño and more lemon juice. To that, I added some snap peas and radishes for crunch, some jarred artichoke hearts and roasted red peppers, Castelvetrano olives (the queen of olives), and some forgotten feta from a previous week's salad. With very minimal effort, it felt like a brand-new meal.
Up Your Board Game