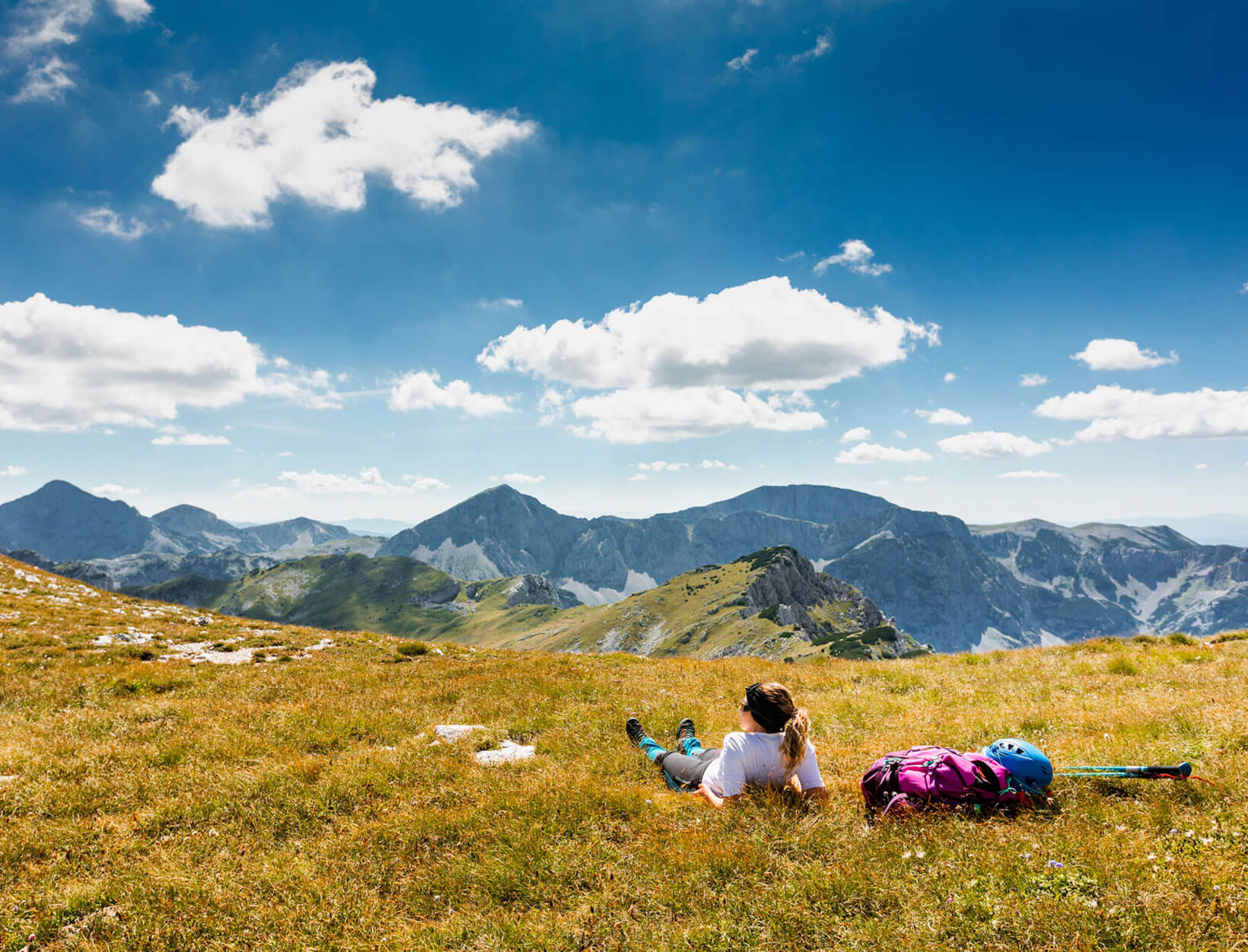 Satisfying Trail Snacks and Meals
for Longer Hikes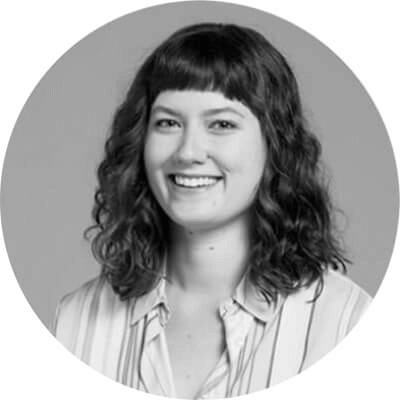 Caitlin O'Malley is goop's food director. She gives us recipes, takeout recommendations, and advice on anything not related to food. She makes us laugh every day.
I am admittedly not an outdoorsy person (my Instagram bio once read, simply, "indoor kid"). That said, I've developed a bit of an interest in it now thanks to the outdoorsy guy I married. He knew how much I loved packing coolers for road trips and picnic baskets for the beach and saw some potential for my culinary sense on the trail. Since then, I have become his de facto snack liaison, helping him find tasty whole-food options for his backpacking adventures and the hikes we now go on together. You could say I've become a little obsessed with optimizing trail food.
Before you start loading up your pack with treats, there are a few food rules to know for outdoor adventuring.
KEEP IT LIGHT
If there are two things that backpackers and through-hikers are meticulous about, it's pack weight and calorie intake. On arduous journeys, some hikers won't bother bringing food unless it's at least a hundred calories per ounce. If you're a novice hiker (like me), you don't have to be quite so extreme, but a lighter pack is undeniably more comfortable even on short treks.
It's also important to consider reusables versus single-use packaging as a part of this conversation. If you're going ultralight for a long trip, some products in single-use packaging will probably be unavoidable. If it's important to you to use reusables, it's totally possible, but they can get heavy and you might want to make some swaps to compensate for the extra weight, like packing freeze-dried apples instead of fresh ones. Or reuse plastic containers from takeout—they're super lightweight and you're getting more use out of them before they end up in a landfill.
AVOID PERISHABLES
Dairy and meat can be really satisfying on a hike, but since you're probably not bringing ice packs, super fresh stuff should be avoided. Hard cheeses like Parmesan, aged Gouda, and aged Cheddar should be fine for a day or so at room temperature (potentially longer if you're hiking in cold temperatures). Same goes for cured meats like salami. Otherwise, stick to shelf-stable options.
DON'T OVERTHINK IT
I have to remind myself of this all the time. It's easy to get swept up in ideas about more exciting and complicated food to make up on the trail (especially when you see TikTokers whipping up gourmet meals in the woods), but it's best to rein that in. Food prep outside of a real kitchen is already a bit of a challenge, so when in doubt, keep it simple.
LEAVE NO TRACE
Consider the trash you'll make and always pack it out. Orange peels, plastic wrappers, coffee filters—everything must go out with you. I bring an extra reusable bag specifically for this.
HYDRATION
In addition to considering your menu, pack weight, and containers, you have to keep water in mind. REI has lots of useful tips for proper hydration when hiking. Just remember that you'll need to bring extra for anything you make that needs water, like coffee or oatmeal.
FOR AN ALL-DAY HIKE
If your plan is to be out all day, you'll need a breakfast like the above, a lunch, and some energizing snacks to get you through. Bonus points for a fun drink.
Sandwiches and Wraps
These are perfect for a no-fuss trail lunch. I try to avoid super fresh cheeses, mayo, and egg because they won't be refrigerated for a while. I pack hearty sandwiches in a reusable bag or wax wrap and use a stainless steel case to protect softer items from getting smooshed.
Tortilla FTW
If you'd rather assemble something easy on the fly, toss some tortillas in your bag. They're a hiker favorite: Both pliable and sturdy, they can make a great vehicle for anything from peanut butter and banana chips to citrusy tuna.
Back Country Charcuterie
A snack board has long been my favorite thing to eat for lunch, so it's no surprise I love the trail version as well. A little jerky or salami, plus a hard, aged cheese and crusty bread. You can go all out and bring along some olives for a briny treat. A packet of mustard for the meat and honey for the cheese make this a very rugged-yet-pinkies-out affair.
Nuts and Fruit
They call it trail mix for a reason. It's easy to eat, it provides a nice variety of textures and flavors (crunchy, chewy, salty, sweet), and that combination of nutrients should help with energy throughout the day. Granola bars and date balls can also get the job done. Nosh on these every hour or so to keep you going.
A Fun Bev
One of the things that has bothered me about typical hiking and backpacking food is the lack of acidity—I love to finish everything with a squeeze of lemon or a splash of vinegar. I came across this True Citrus powder that totally does the trick. It comes in four flavors (I've only tried lime and lemon so far, but there's also orange and grapefruit), and it's made from just crystallized citrus juice and oils—no sweeteners whatsoever. One packet of True Lime is equivalent to a lime wedge, and it dissolves in water and tastes tart and refreshing like the real thing. I like it as a makeshift limeade to refresh me after lunch, but I think there's a lot of potential for cooking with this to add a little oomph to dehydrated backpacking meals.
FOR AN OVERNIGHT
You've been satiated by all the delicious snacks, but now it's time for dinner. You're probably tuckered out, especially after setting up camp, so let's keep it simple. Delicious—but simple.
Backpacking Meals
There are lots of convenient dehydrated backpacking meals out there—you literally just add water and go, eating them right out of the bag. Sounds a little unappealing, but they've gotten so much better over the years. The best brand I've found is Good To-Go. These are developed by chefs, with real whole foods, and made in Maine. There are vegan and gluten-free options. Flavors like Indian Korma, Chicken Pho, and Chicken Gumbo offer an exciting variety compared to the beef stews other brands rely on.
DIY Backpacking Meals
Homemade backpacking food isn't necessarily hard to make. It's kind of like solving a puzzle—putting together quick-cooking ingredients with some big flavor garnishes. There are probably way more ingredients in your cupboard that have potential than you realize.
Couscous and rice vermicelli make great bases. Both cook up quickly—all you have to do is cover them with boiling water and let them set. Toss in a handful of dehydrated or freeze-dried veggies for color, texture, and extra nutrients, and then it's down to the flavor boosters. Try sundried tomatoes, oregano, garlic powder, and olive oil for an Italian vibe. Peanut butter, ginger powder, soy sauce, and sriracha for a Thai-satay-inspired situation. Again, you can pack these in reusables or find many ingredients—like olive oil, peanut butter, and soy sauce—in single-serving packets.
Drinks and Dessert
A flask of whiskey or tequila might sound a little extreme if you don't usually drink it neat, but if you have honey packets and True Citrus, you can make a tasty concoction. Or bring along a tiny (adorable) canned cocktail like the ones from Tip Top Proper Cocktails.
If you want something sweet, the dark-chocolate-covered peanuts from Unreal are a favorite of mine, but generally anything with a candy shell should fare well and spare you a melted chocolate mess.