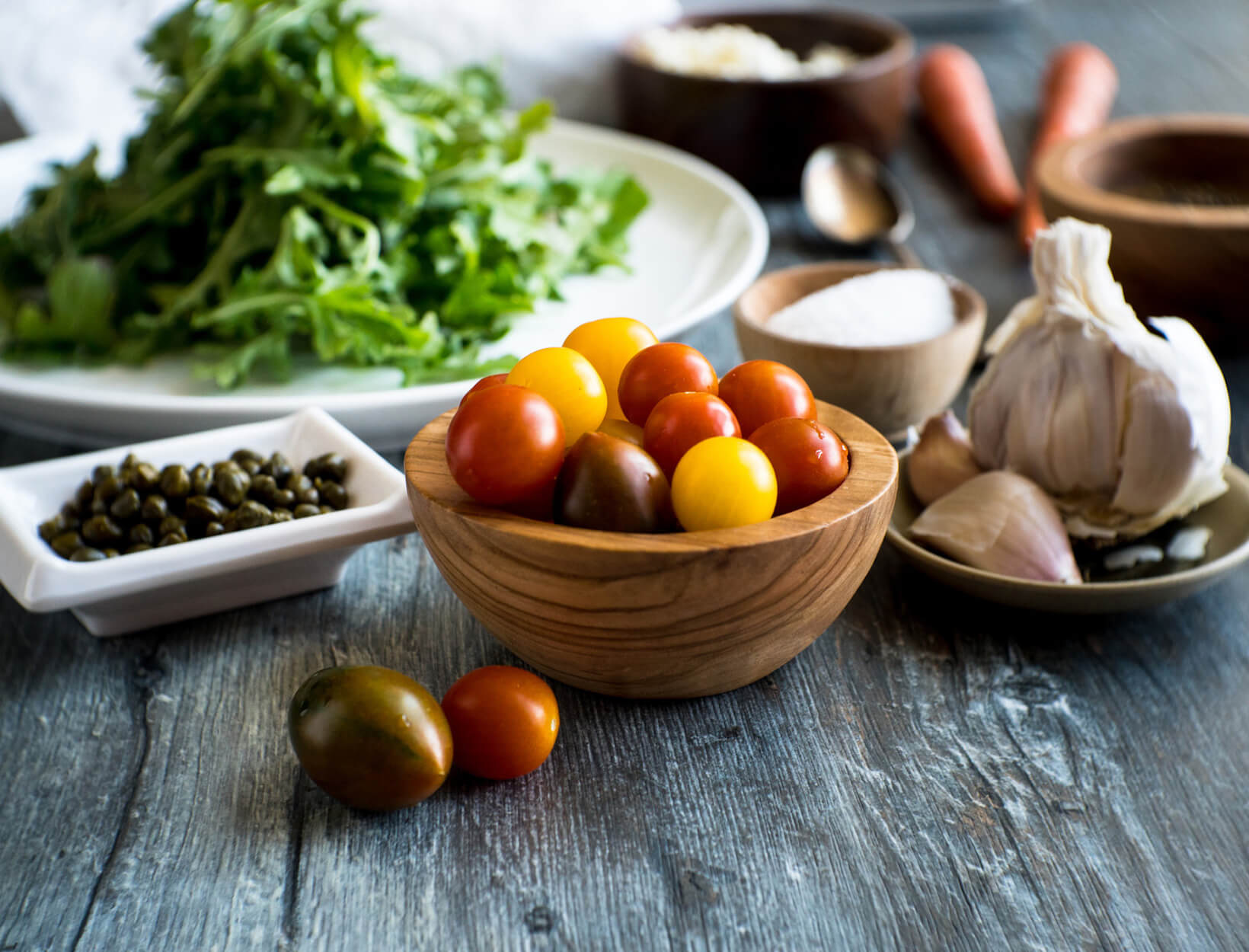 A Nutritionist's Flexible Plan for
Weeknight Cooking
Pandemic cooking came with lessons on relying on the pantry, riffing when you don't have the right ingredient, and stretching what you have to make it last between shopping trips. Now, as many people enter a hybrid phase of pandemic living—with some household members working or learning remote, going in person to the office or school, or a combination of the two—we want some updated, flexible strategies for packed and prepped meals.
Maya Feller, MS, RD, a New York–based nutritionist, mom, and wife, gets what it takes to plan for a whole family's varied needs. "This transition back requires careful planning, thought, and intention around mealtimes," she says. Her advice, as always, is clever, practical, and workable for many types of households and schedules: "All you need are a few time-saving tools, a curated pantry and fridge, and partially prepared foods to streamline meal prep."
A CURATED PANTRY
If your pantry and fridge are stocked with a mix of reliable and versatile staples, you can make delicious meals with ease. Feller often uses no-recipe recipe formulas so she can easily work with whatever she has on hand to create hearty salads, grain bowls, veggie tacos, and loaded toasts. The key ingredients she always keeps on hand, and some go-to formulas:
artichoke hearts

avocado

chickpeas or red beans

eggs

goat's or sheep's milk feta cheese

hearts of palm

rice

salad mix with greens like endive, radicchio, kale, and baby lettuces

shredded carrots

simmer sauces from Haven's Kitchen and Egunsi Foods

sprouted bread

sunflower and pumpkin seeds

tinned sardines in olive oil

tortillas
GO-TO SALAD

beans + greens + seeds + cheese

EASY GRAIN BOWL

roasted veggies + simmer sauce + rice

QUICK TACOS

tortillas + eggs + veggies + avocado

LOADED TOAST

sprouted toast + sprouts or herbs + tinned fish
PARTIALLY PREPPED FOODS
Meal prepping can be hugely helpful, but it requires a lot of effort and doesn't always leave wiggle room if your plans or moods should change. That's why Feller prefers partial prepping to full-blown meals. She thinks of it as a survival kit—with a few crucial elements to make weeknight cooking easier and tastier: one salad dressing, one stew or pot of beans, and one tray of veggies (either raw for snacking or roasted for adding to bowls and salads).
Meal-Prep Ideas from the goop Recipe Archives:
---
We hope you enjoy the products recommended here. Our goal is to suggest only things we love and think you might, as well. We also like transparency, so, full disclosure: We may collect a share of sales or other compensation if you purchase through the external links on this page (including links to Amazon).