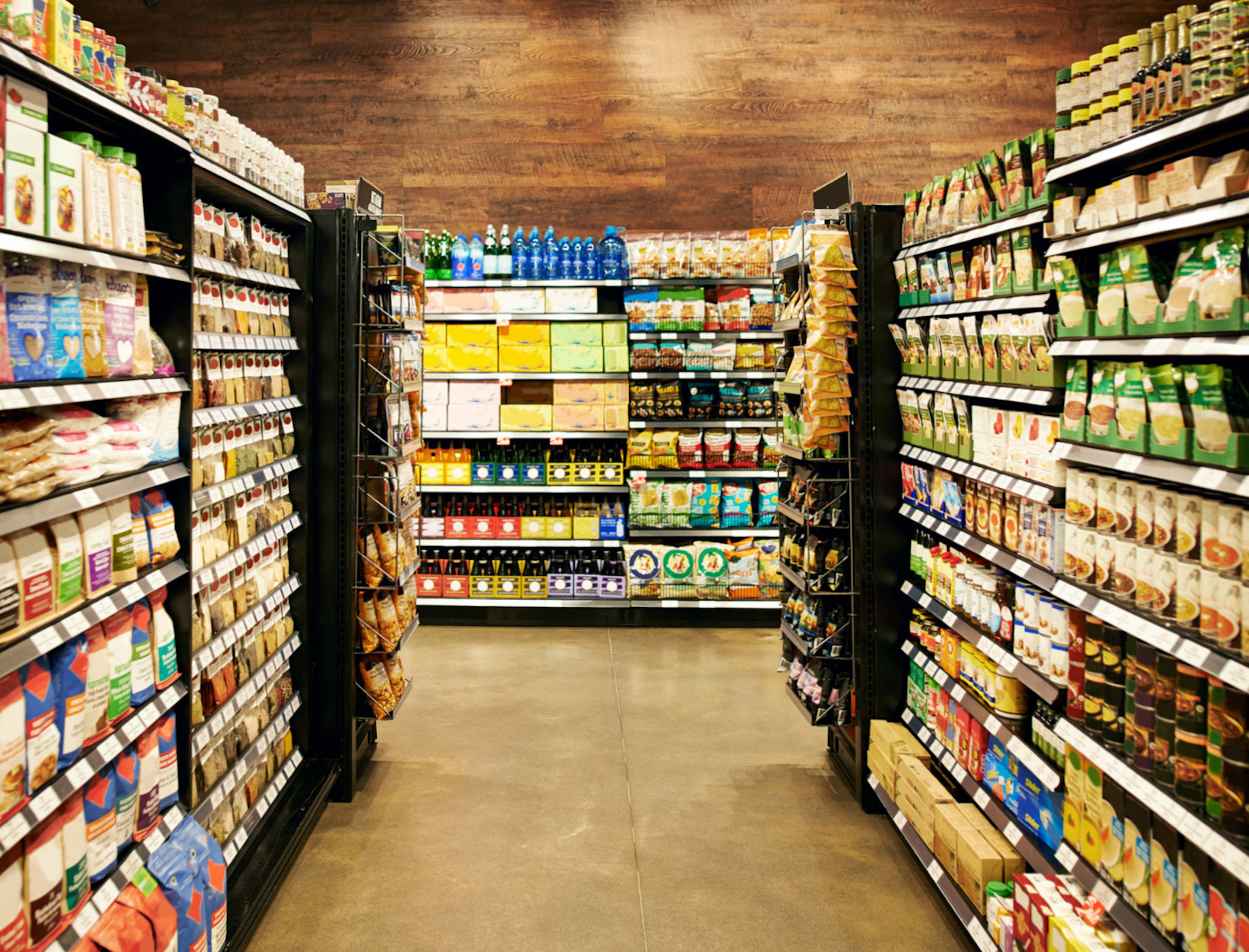 Healthyish Grocery Store Swaps
In partnership with our friends at Elmhurst
We are living in the golden age of cleaned-up pantry essentials. We picked our favorite swaps for when you're looking to ditch the dairy or add fiber into everyday basics. Most importantly: Everything tastes delicious.
BEST NONDAIRY CREAMER

We've been fans of Elmhurst for a while—we use its plant-based milks in smoothies and lattes and pour them over granola. This oat-based coffee creamer is the tops. Nondairy creamers usually taste flat and lack richness, but the combination of oats and hemp seeds in the Elmhurst blend tastes incredibly creamy. The unsweetened variety is our go-to, but we're definitely intrigued by the flavored options (Chai Spice, please!) for that midafternoon cup.

BEST NO-STIR NUT BUTTER

If you love the idea of natural nut butters but hate how the oil separates (and resent having to use all that elbow grease to stir it back together), look no further. MaraNatha has many varieties of organic nut butters. Its no-stir almond butter is free of sugar and salt.

BEST VEGAN BUTTER

The vegan butter scene used to be pretty underwhelming. Miyoko's cultured vegan butter is different. While the texture is close to real butter (it spreads and melts beautifully, and you can even get a browning effect to use for baking), there thankfully aren't any weird fake butter flavors added. It gets its richness from the ingredients (coconut oil and cashews) and the traditional European-style culturing process.

BEST GLUTEN-FREE BREAD

Leave it to San Francisco—home to some of the best sourdough breads in the world—to be the home of a superior gluten-free sourdough loaf. Bread SRSLY gets its delightful tang from a wild-fermented starter. It toasts up like a dream and has the best texture of all the store-bought gluten-free breads we've tried. The brand also makes buns and rolls for your gf burger and slider needs.

BEST (NOT TOO SWEET) CANDY

Okay, candy is still candy. But the thing we like about Unreal and Smart Sweets is that they capture the essence of childhood favorites (chocolate and gummies, respectively), with less sugar. The dark-chocolate-covered peanuts and fruity gummy bears are now special guests at movie nights at home.

BEST GRAIN-FREE CHIPS

Siete has the finest grain-free tortillas and a killer vegan queso, and its tortilla chips don't disappoint either. All the flavors have fans, but GP (the resident heat-seeker at goop) turned us on to the Fuego flavor, and we haven't looked back. It has that pleasantly addictive burns-so-good-I-must-keep-snacking thing going on.

BEST PLANT-BASED JERKY

Moku mushroom jerky is new on the scene. We imagine adding it to the snack rotation for hikes and road trips. It's chewy, salty, savory, and a little sweet due to a touch of maple syrup. There are three flavors: Hawaiian Teriyaki, Sweet & Spicy, and Original. Don't sweat choosing just one—there's a variety pack.

BEST SODA

There are so many seltzers out there—but Something & Nothing jumped off the shelf with its arty cool-kid design and enticing flavor combinations. They're just barely sweet and free of refined sugar, with only a bit of grape juice for sweetness and lemon juice to round out the flavor. The Hibiscus & Rose is as delicious as it is pretty and pink.

BEST ALT GRAIN

The best way to up your side game is to switch to Right Rice. It's made of lentil, chickpea, pea, and rice flour—adding more fiber and protein to your plate than regular rice. You can season it however you'd normally season your rice or try the flavored pilafs (garlic herb, Thai curry, and cilantro lime) for a quick flavorful side.