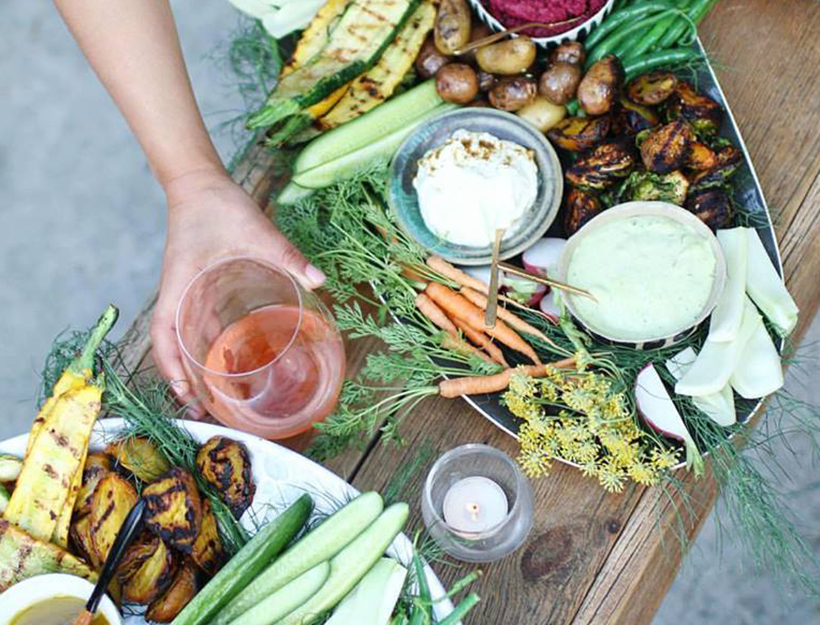 Botanica Mag is Here (Plus, More Goodness to Look Forward to)
A new, women-run food empire is bubbling up in East LA, starting with online food magazine, Botanica, which deserves bookmarking. ASAP. Started by friends Heather Sperling and Emily Fiffer (each has worked for 10+ years as editors at Tasting Table and Daily Candy), Botanica features a collection of original recipes, thoughtful spotlights on ingredients, a small but beautifully curated shop, and a burgeoning travel section (currently they've got two solid city guides).
And that's just the tip of the iceberg. The magazine is part of a much larger project: An all-day, veggie-centric restaurant and marketplace scheduled to open in Los Angeles' Silver Lake neighborhood in the spring of 2017. "The restaurant won't be vegetarian or vegan, though many of its dishes may be," explains Emily. "Rather, it's based on a rules-free philosophy that healthful food can be vibrant, compelling, creative, and satisfying." If the recipes on the website (think: spiced lamb kabobs and roasted eggplant with jeweled herb salad) are any indication of the type of food we can expect, we're pumped—especially those of us on the East Side.
We're always pretty excited about a new food spot, but this women-run venture is particularly compelling—the founders' commitment to sustainability on every level is amazing. Not only will they support local farmers and artisans, but they'll also provide health care coverage and maternity leave for all employees (all too rare in the restaurant industry), use their space for cultural and community programming, and partner with programs like Empower LA, which provides culinary training for previously incarcerated homeless men and women. Delicious food and positive social impact is something we can definitely get behind.