Sam Bompas and Harry Parr are a London based food design duo. Famous for their jellies (jello, in US English), they also create spectacular feasts and food-related events. Their most recent book, a foray into making the perfect drink, Cocktails with Bompas & Parr, was published in the UK in September. Here are two of their recipes that are perfect for a Halloween party or event.
Glow in the Dark Gin 'N' Roses Jelly
(take out the Gin for the kids!)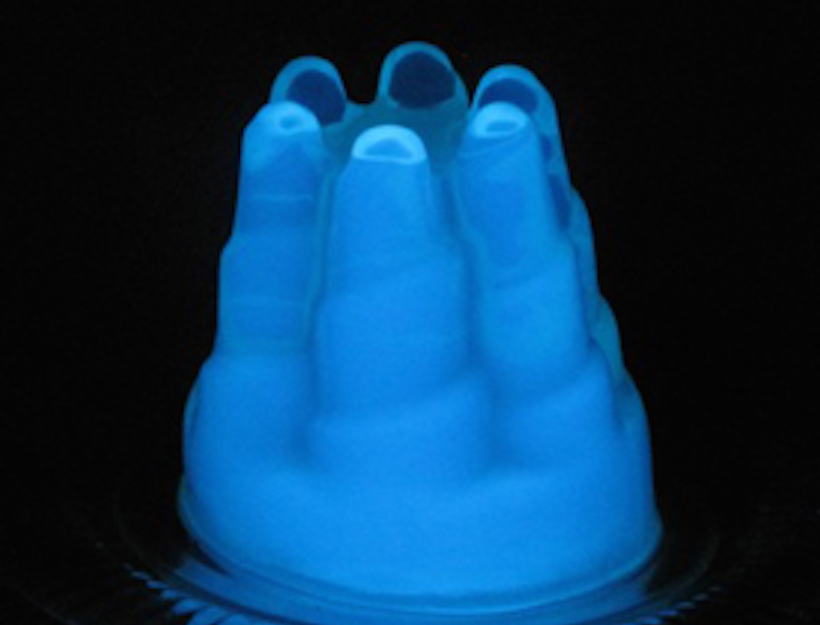 With jelly, half the fun lies in the spectacle. People always enjoy the wobble, but that's to be expected. No one is surprised by a wobbly jelly. To really bowl them over, you have to sex it up a lot. One way of doing this is to make it glow in the dark…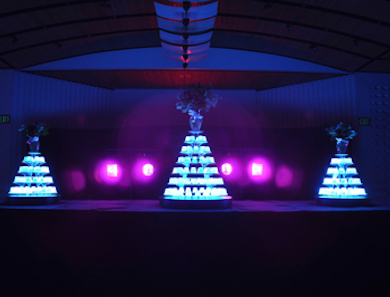 We serve the jelly with cucumber ice cream. Harry adapted the recipe for Cucumber Ice Cream from Mrs Marshall's Book on Ices. Try it, it's surprisingly tasty.