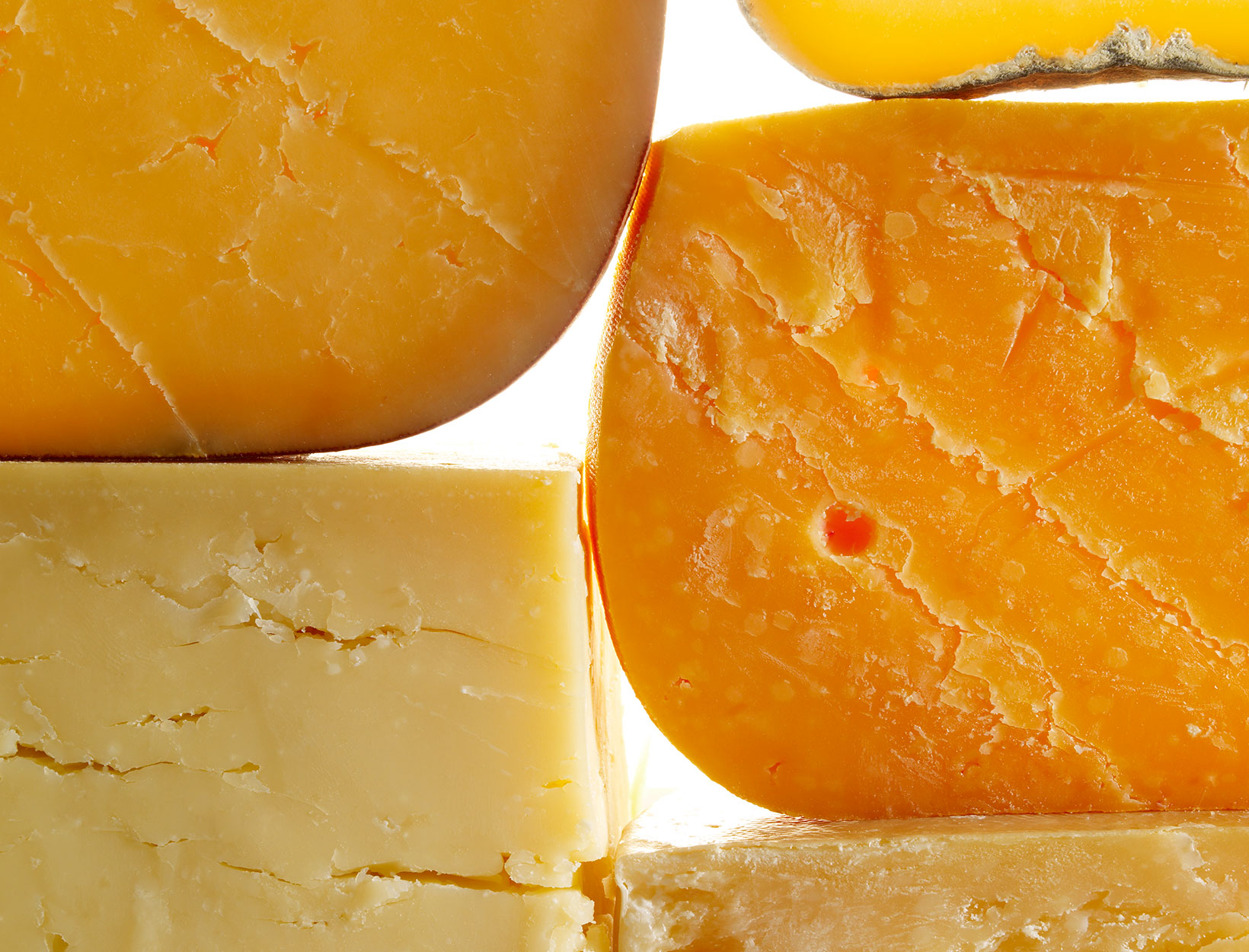 The Vegan Cheese Guide
Does plant-based cheese taste good? Is it healthy? We sent our food director (Caitlin O'Malley) and senior director of science and research (Gerda Endemann, PhD) on a critical mission to find the best vegan cheese, while decoding nondairy nutrition labels.
The reasons behind our dietary choices can be personal and specific. Pleasure. Health. And then there are more universal factors. Animal welfare. Carbon footprint.
The modern-day Meatless Monday movement gained popularity back in 2003 as a way to get families and individuals to commit to one day of plant-based eating a week. (Its history dates back to the first and second world wars, when rationing was encouraged during food shortages.) The campaign aimed to raise awareness about how animal products affect our health and the climate. Since then, the world of plant-based alternatives has grown exponentially. Nondairy milks and plant-based meats have gotten quite good—and they're practically common in grocery stores and fast-food chains across the country. Cheese—a notoriously difficult product to dupe—is the next frontier in plant-based alternatives.
To be clear, cheese is not the evil empire. We love cheese. Some scientists we've interviewed over the years have even advocated for eating more dairy. But cheese doesn't agree with everyone:
Lactose intolerance is an incredibly common issue—it's estimated that over 65 percent of the world's population may have a reduced ability to digest lactose, the natural sugar found in most cheeses. (Note, though, that aged cheeses and butter have almost no lactose in them.)

Cutting out dairy might help some people with sinus issues.

Dairy cheese is high in saturated fat, which causes your cholesterol to go up.

Most cheese—dairy and plant-based—contains a fair bit of salt. (If you're watching your sodium intake, check labels and go for moderation.)

Dairy cheese is one of the top ten generators of climate-change-causing greenhouse gases, based on emissions associated with producing them.

And the treatment of animals (particularly cows) in conventional dairy production could be cause for an ethical objection to eating cheese (or at least conventionally produced cheese) for some.
Back to our question: What's the best vegan cheese? We taste-tested, analyzed the labels, and put our notes together.
BEST FOR MELTING
Violife
This was the best dupe we tried. It's salty, tangy, definitely cheesy. Both Violife Just Like Mature Cheddar Slices and Just Like Mozzarella Shreds melted beautifully, making them great candidates for a Plant Based Big-ish Mac, a grilled cheese with Vegan Cashew Tomato Soup, and a vegan version of this Margherita Pizza.
Of course, just because it's vegan doesn't mean it's a health food. There isn't much nutritional value here (but we're still fans for the reasons stated above). The second ingredient listed is coconut oil, which has saturated fat that you could argue is less healthy than the saturated fat in cow's-milk cheese—though most people who aren't worried about high cholesterol can handle this in small amounts. Violife does fortify its products with B12, which is found in regular cheese, but the cheeses aren't a substantial source of calcium or protein as traditional dairy would be.
BEST SPREADS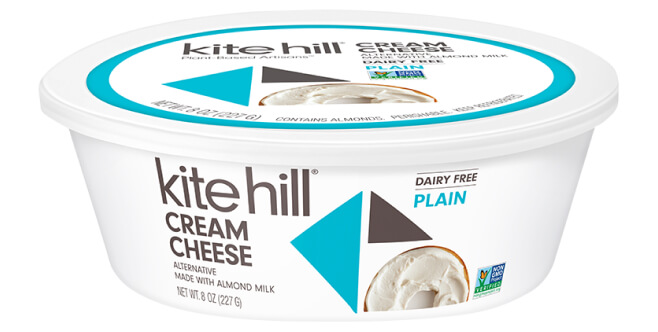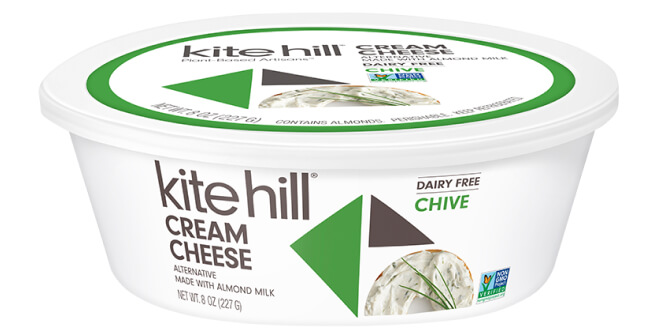 COWINNER
Kite Hill Cream Cheese Alternative
Let's talk about the plain and chive flavors: super tangy and creamy. They'd be a welcome addition to a bagel brunch. There's plenty of potential beyond the bagel, though—for example, a vegan version of Kale Artichoke Dip or swirled into a creamy cauliflower mash.
The Kite Hill products are made from almonds—they have protein, calcium, and healthy unsaturated fats. These alternatives are probably healthier than regular dairy for most.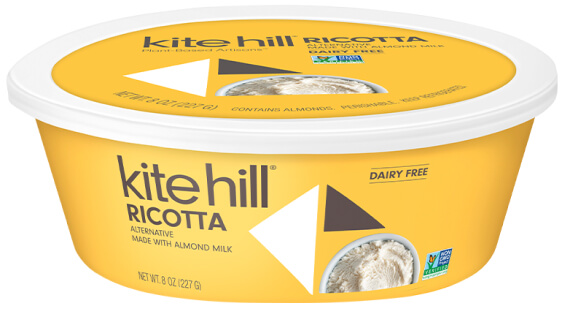 COWINNER
Because it's creamy, light, and mild in flavor, Kite Hill's ricotta is a super versatile ingredient to work with when making vegan-friendly pastas and baked goods. Doctor it up with herbs, garlic, and lemon zest and stuff it into shells before covering with marinara and baking in the oven. Or make these Gluten-Free Lemon Ricotta Pancakes.
Honorable Mention
Tofutti Better Than Cream Cheese
We think this soy-based alternative is mis-marketed, as it lacks the tang of traditional cream cheese but is dense and slightly sweet—almost like a mascarpone. We're thinking about the amazing plant-based tiramisu you could make with this.
BEST DIPS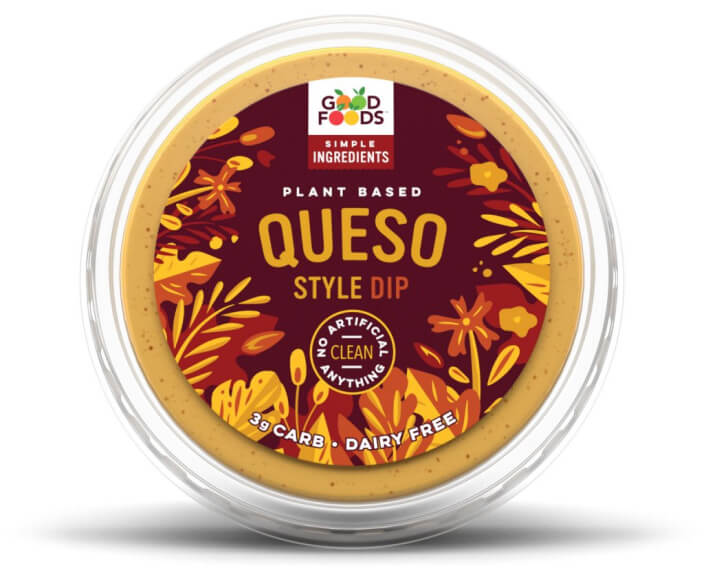 WINNER
We liked eating this queso a lot—it's just the right consistency, pleasantly cheesy, and seasoned really well—and we like the ingredient list a lot, too. At the top of the list is cauliflower, and the rest of the ingredients are common ones you'd have in your kitchen (red bell peppers, lemon juice, ground turmeric), nothing we didn't recognize.
The almonds and almond butter add a little healthy fat and richness, but you're eating mostly veggies.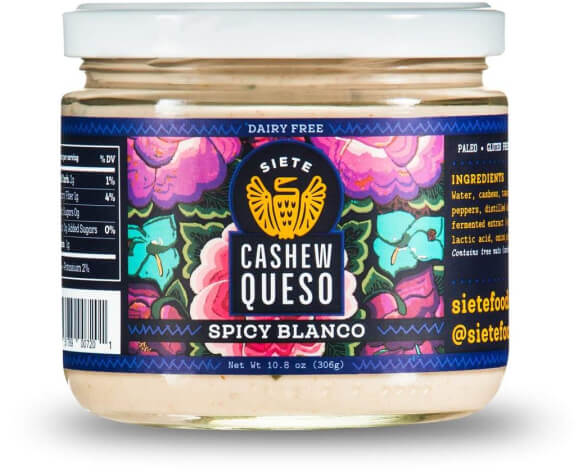 Honorable Mention
Siete Spicy Blanco Cashew Queso
Siete's cashew-based queso was a close second—it's super creamy with nice heat from jalapeño. It's delicious as is with tortilla chips but would also work heated up for a full-on nacho platter with all the fixings.
BEST ARTISANAL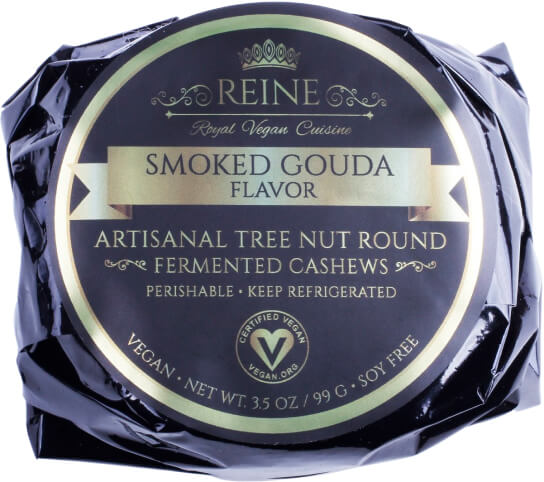 WINNER
Reine Royal Vegan Cuisine Smoked Gouda Vegan Tree Nut Round
Okay, so this category was tricky. Nothing we tried tasted like the fancy cheeses you'd get with charcuterie. But if you can let go of that expectation, you might appreciate these aged nut cheeses for what they are.
Reine vegan cheeses are dense, creamy, and savory. We like the Smoked Gouda and Trufflehound (though production is limited on the latter—keep your eye out for it). Either one is great spread onto crackers alongside an aperitif like a Montenegro Spritz.
Nutritionists love this kind of ingredient list: organic cashews, miso, spices and salt. The nutrition facts panel doesn't capture the value of these whole foods. Plus, the spread is cashew-based, so it provides protein and healthy fat.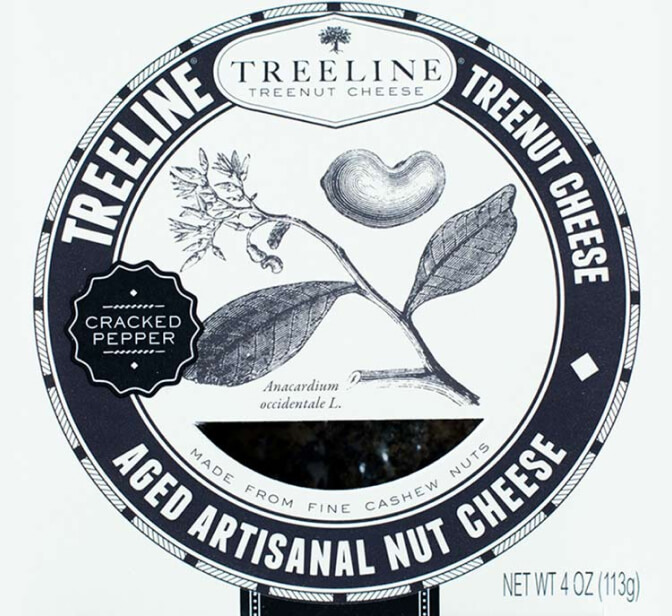 Honorable Mention
Treeline Treenut Cheese Aged Artisanal Nut Cheese with Cracked Black Pepper
This ticks a lot of the boxes we need in a plant-based artisanal cheese—it's cheesy and salty, and it has a pleasantly dense aged texture. It's also cashew-based. The acidity might make it too tangy for some, but the spicy cracked black pepper does help mellow it out. We'd enjoy it with a nice Sancerre.
---
This article is for informational purposes only. It is not, nor is it intended to be, a substitute for professional medical advice, diagnosis, or treatment and should never be relied upon for specific medical advice. To the extent that this article features the advice of physicians or medical practitioners, the views expressed are the views of the cited expert and do not necessarily represent the views of goop.