The Best Dairy-Free Ice Creams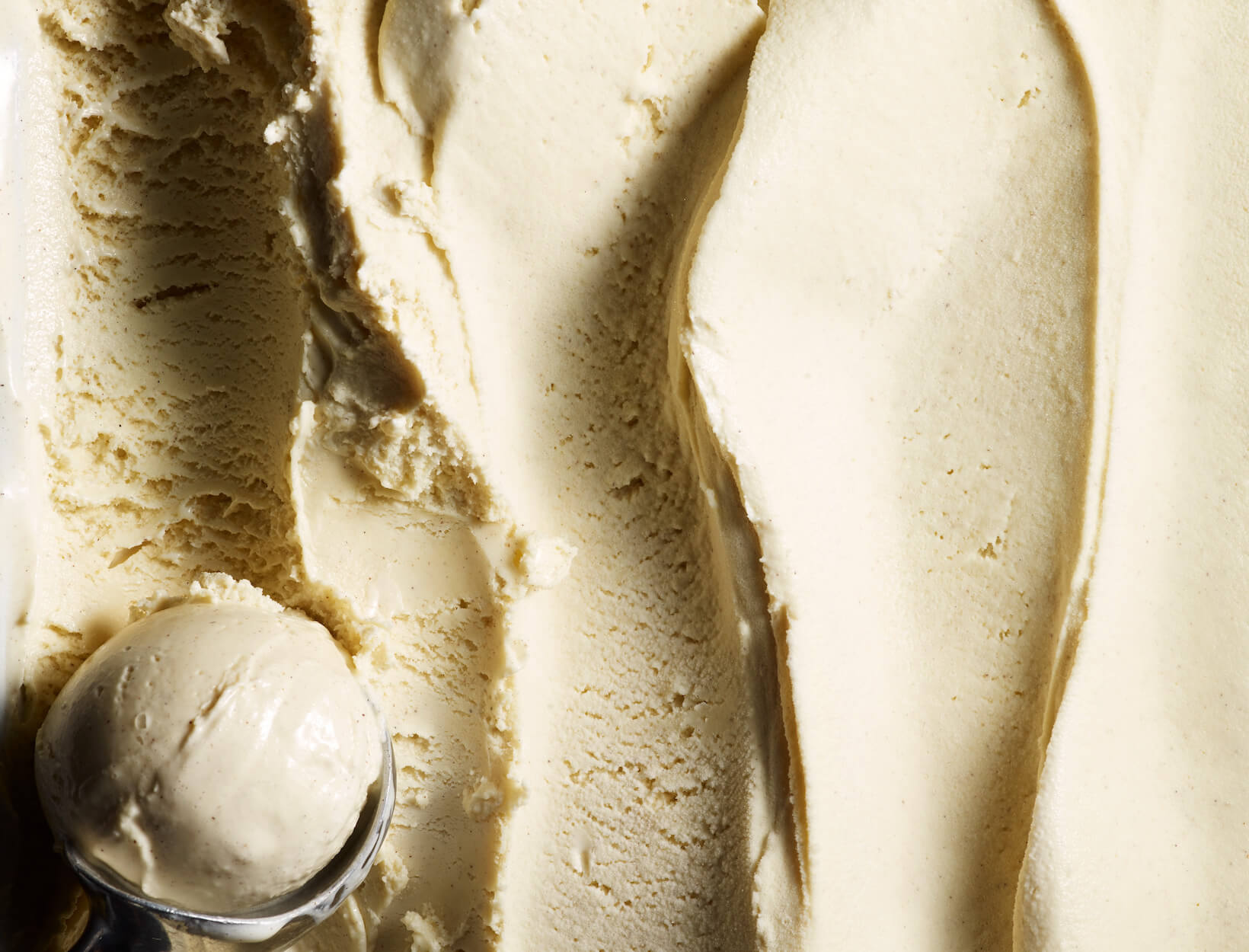 We've been on a longtime tour of alternative food aisles for a variety of dietary needs and flavor preferences. With gluten-free pasta, vegan cheese, alt meats, and chips under our belt, it was time to hit the freezer for ice creams. We tried dozens of dairy-free ice creams and narrowed it down to our 10 favorite pints, plus six shops serving seriously good dairy-free scoops. These will be welcome additions to your dessert rotation—for shakes, ice cream sandwiches, and sundae bars and, perhaps most importantly, to serve atop a slice of warm apple pie.
It's worth noting that we didn't specifically seek out keto, paleo, or sugar-free ice cream. The chemistry of dairy-free ice cream (or "frozen dessert" as the FDA requires it to be labeled) is challenging. Removing dairy affects flavor, texture, mouthfeel, and how well the dessert freezes. Our focus was solely on replacing dairy and egg yolks, which are common in custard-based ice creams. Many of the picks here include regular sugar, either alone or in combination with some alternatives. They also might include a few additives. Normally we're in the camp of "the fewer ingredients, the better." But in this case, vegetable-based gums and syrups from ingredients like tapioca and brown rice act as emulsifiers or stabilizers, giving much-needed thickness and viscosity to dairy-free bases that would otherwise feel thin and icy on your palate. Given that ice cream is a treat and making it without dairy is a feat, we're cool with the trade-off.
OAT-BASED ICE CREAMS
Oat milk has won over many nondairy enthusiasts. It's richer than almond milk, with a more neutral flavor than coconut milk. Which makes it versatile for everyday use and an especially great contender for ice cream.
OIL-BASED ICE CREAMS
We know how weird this sounds, but in the absence of fat from dairy, ice creams need some source of fat for creaminess. The brands below cleverly use fats that are in regular rotation in our kitchen (olive oil, avocado oil, and coconut oil) to add creamy richness to plant-based ice creams.
COCONUT-BASED ICE CREAMS
Coconut milk has more fat than whole milk, so it's no surprise that it makes excellent ice cream. But while coconut-flavored desserts are often delicious, that prominent flavor doesn't always play well with others. Generally, we stick to flavors that complement coconut, and these three brands created well-rounded combinations.
ALMOND-BASED ICE CREAM
While almond milk can be a reasonable alternative to whole milk at the coffee shop, the lack of fat in almond milk is a downside in the ice cream department. Most of the almond-based options we tried tasted thin and icy. There's only one we'd recommend.
6 TOP SCOOP SHOPS