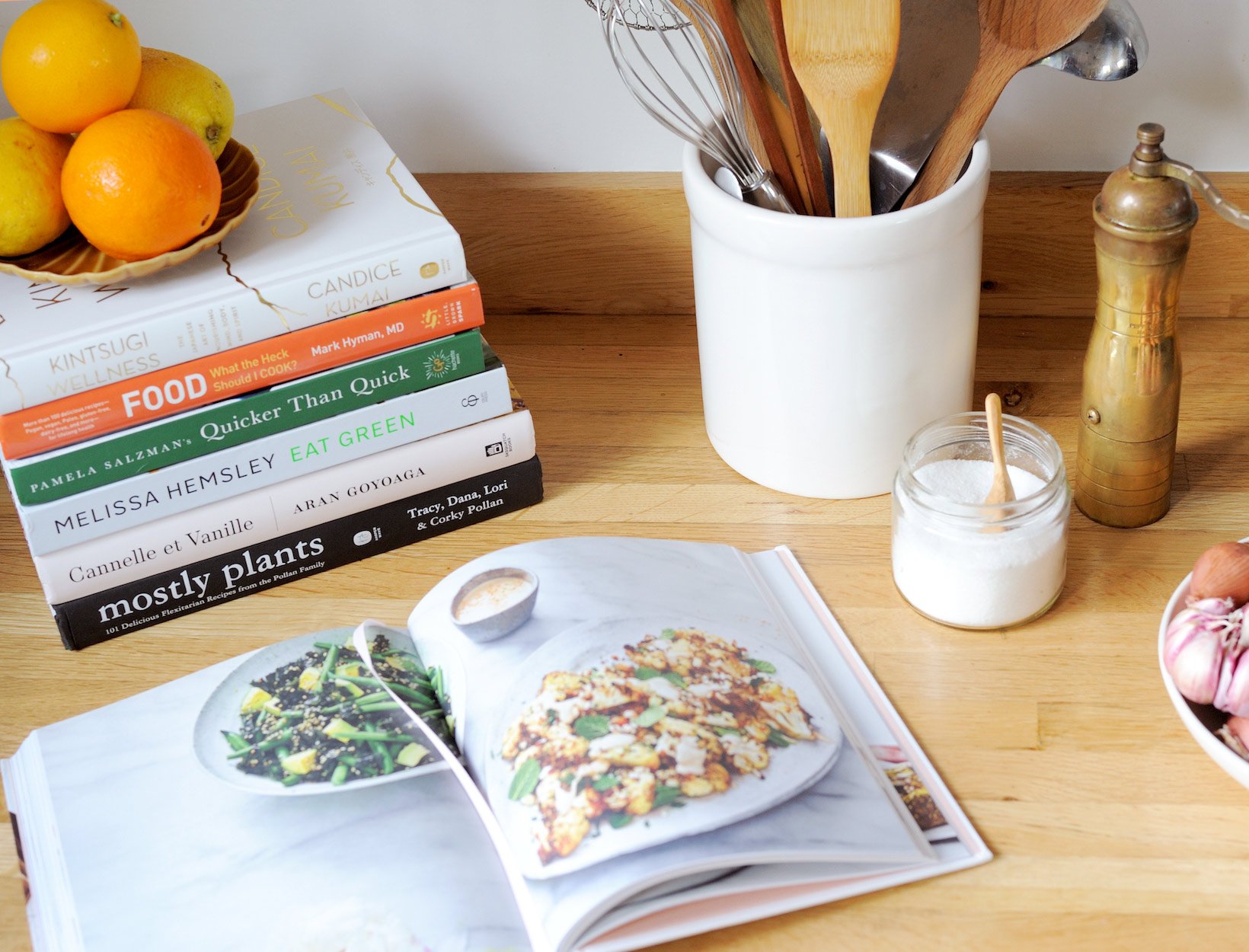 14 Cookbooks to Find Inspiration in Right Now
Cookbooks are wonderful for more than just recipes: They give inspiration, guidance, insight, and a welcome respite. We love to delve deep into our old favorites—the ones with worn spines, notes in the margins, and splatter stains on the stuck-together pages. But right now, we're very grateful for some new favorites that are expanding our repertoires, introducing us to fresh voices and ideas, and of course, more gorgeous photography to pore over. These are the cookbooks we're currently obsessed with that will soon join their well-loved counterparts on our shelves.
Weeknight Worthy
Books you know you can lean on for weeknight winners.
New in Wellness
Books that are making us think about how food can impact our health.
The Alts: Gluten-Free, Grain-Free, Sugar-Free
Cooking with alternative ingredients can be intimidating: These food writers can help.
Planet-Friendly Flexitarianism
Feels and tastes good all around.
E-Books for Great Causes
Supporting the restaurants we love and miss so much right now.
---
We hope you enjoy the books recommended here. Our goal is to suggest only things we love and think you might, as well. We also like transparency, so, full disclosure: We may collect a share of sales or other compensation if you purchase through the external links on this page.