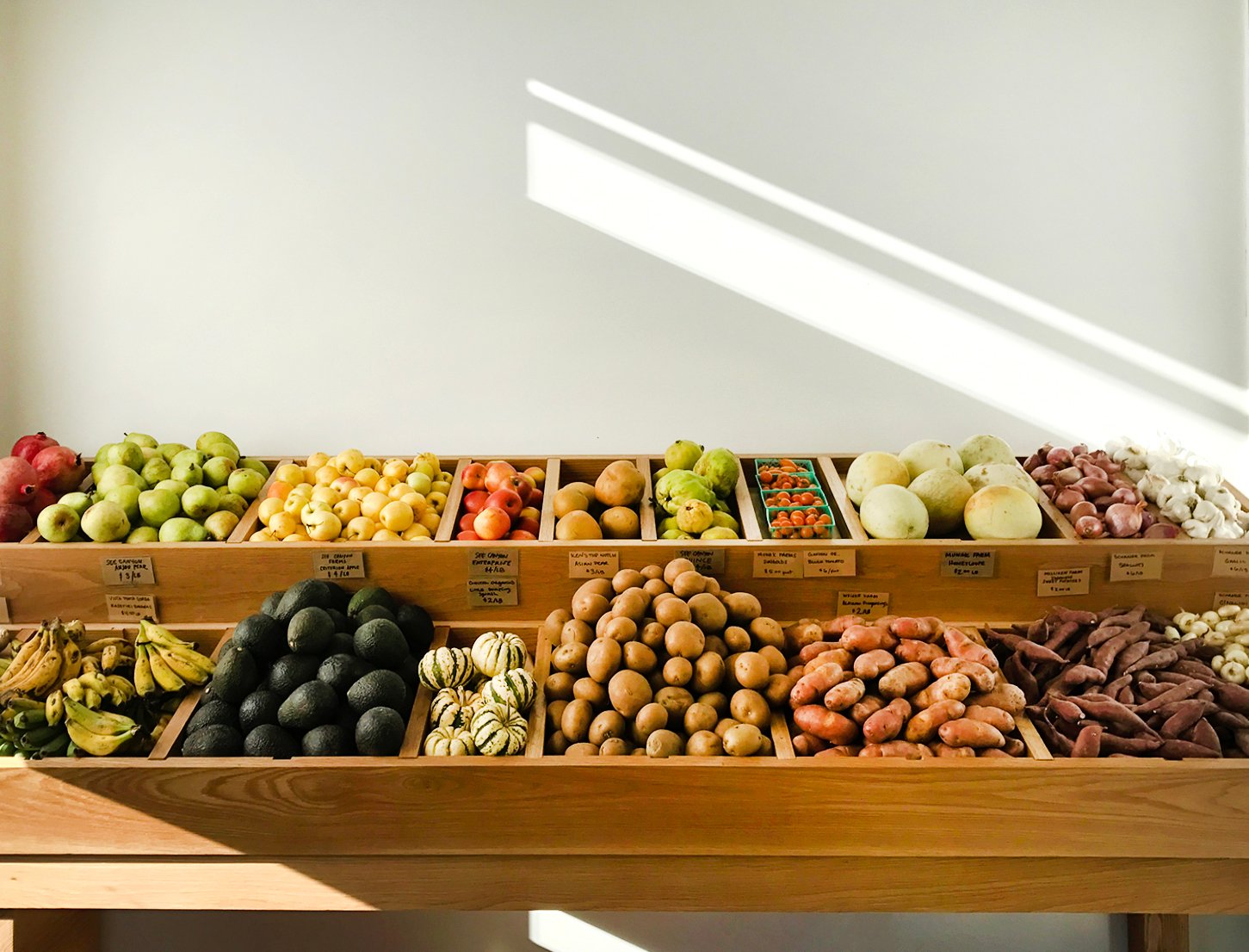 A Next-Level Sustainable Grocery Store Opens on LA's East Side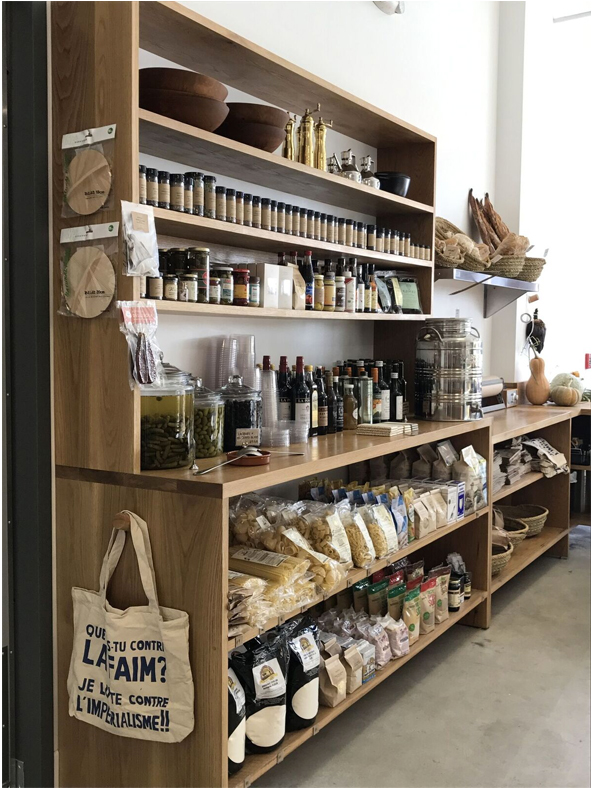 Walk into the newly opened Cookbook Market in LA's Highland Park and witness the next level in sustainable grocery stores. Right now, beautiful stacks of apples, pears, pomegranates, and delicata squash line the shelves—much like everything else in the store, they represent the Herculean efforts of owners Marta Teegan and Robert Stelzner to source the best tasting, most ethically and holistically farmed produce in Southern California. When you're done gazing at (or Instagramming) the gorgeous produce, you'll find the store is also packed with pasture-raised meats, line-caught fish, artisanal cheeses and charcuterie, wild-fermented sourdough breads, not to mention the best version of any pantry item that you could ever need, from Boetje's Dutch mustard to oil-packed Calabrian chiles.
The staff has to be the most knowledgeable of any grocery store we've experienced. These folks are as good with last-minute grocery panic scenarios like, "How much chicken do I need for six people?" and "Which flour is best for pizza dough?"—as they are for more complicated ones like, "Which unpasteurized cheese pairs best with my Riesling?"
With nearly double the space as the still-packed original Echo Park location and a killer industrial kitchen in back to boot, the Highland Park store has even more amazing house-made treats like terrines, foccacia sammies, and frozen cookie dough. They've also added new drinks we seriously can't get enough of: seasonal shrubs and lassi on tap, plus the real star, an iced cardamom-date coffee. We convinced Teegan to part with the recipe for the latter, and the taste is pure and insanely delicious.
We're obsessed with this coffee-meets-soda hybrid. Plus, the cardamom-date syrup adds nice depth and spice without being too sweet, so it's the perfect midday pick-me-up.