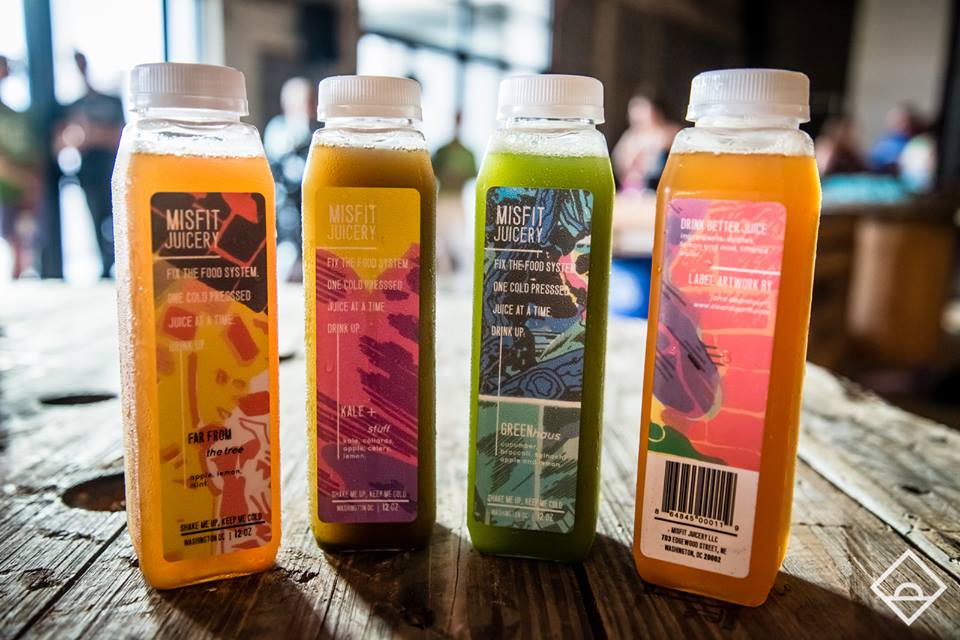 A Concept to Love: Misfit Juicery
Pressed juice isn't exactly a revolutionary concept at this point, but DC-based MISFIT's socially conscious take on the trend is definitely new. MISFIT makes its juice using surplus produce that would otherwise go to waste, without sacrificing the taste or health benefits of juicing. The premise is to save fruit and vegetables that don't fit American aesthetic standards (yes, that's a real thing—even for produce), which means that they're saving the dimpled apples and twisted carrots from being dumped straight into the landfill. In fact, the mainstream market's obsession with perfectly-shaped fruit means that 6 billion pounds of edible produce get tossed every year, emitting large quantities of methane—a more potent greenhouse gas than carbon dioxide—to say nothing of those who go hungry.
MISFIT doesn't offer cleanses—they encourage juicing as part of a balanced diet, with combinations like pear, cucumber, and spinach, or beet, carrot, and ginger. There's not a brick-and-mortar yet, so for now, check them out at various locations around the capital.