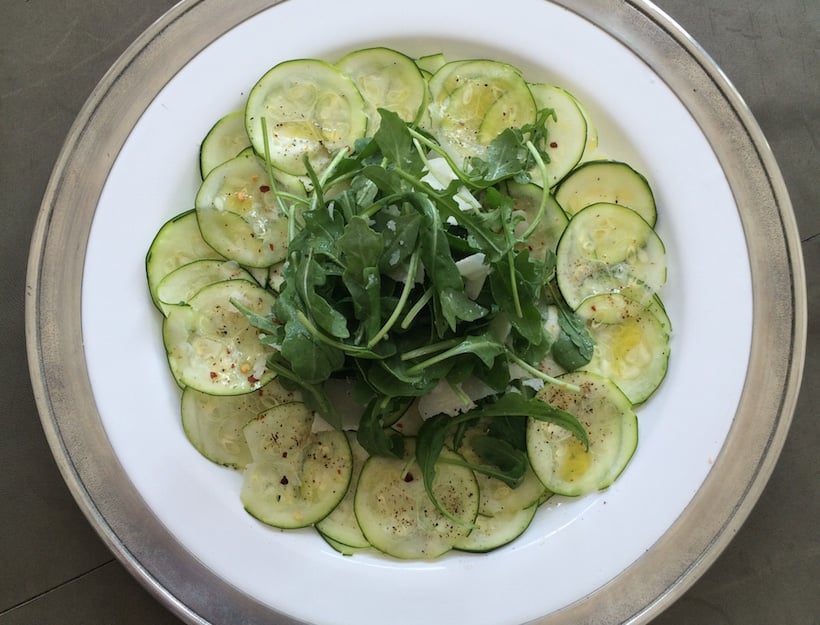 Zucchini is in Season: One Really Easy Take On It
It may soon officially be Fall, but it's still mad hot out, which is what makes this simple take on zucchini so refreshing. Dressed up with a piece of salmon or chicken, it's great as a full meal; or nice as a simple side, too.
A plant-based play on beef carpaccio, where zucchini is the star.