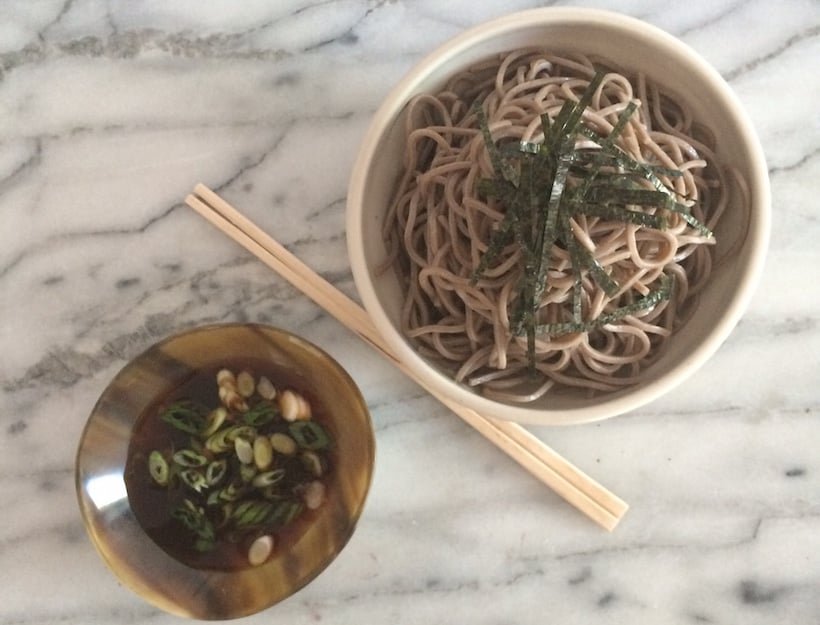 Zaru Soba: Easy & Quick
No need to bust out a pack of instant noodles: This is as simple as making basic pasta but a little lighter for a mid-day meal. It goes without saying, but it pairs really nicely with a simple piece of fish or chicken for dinner.
Perfect on a hot day, this traditional and simple soba noodle dish is quick to make and packs up easily.