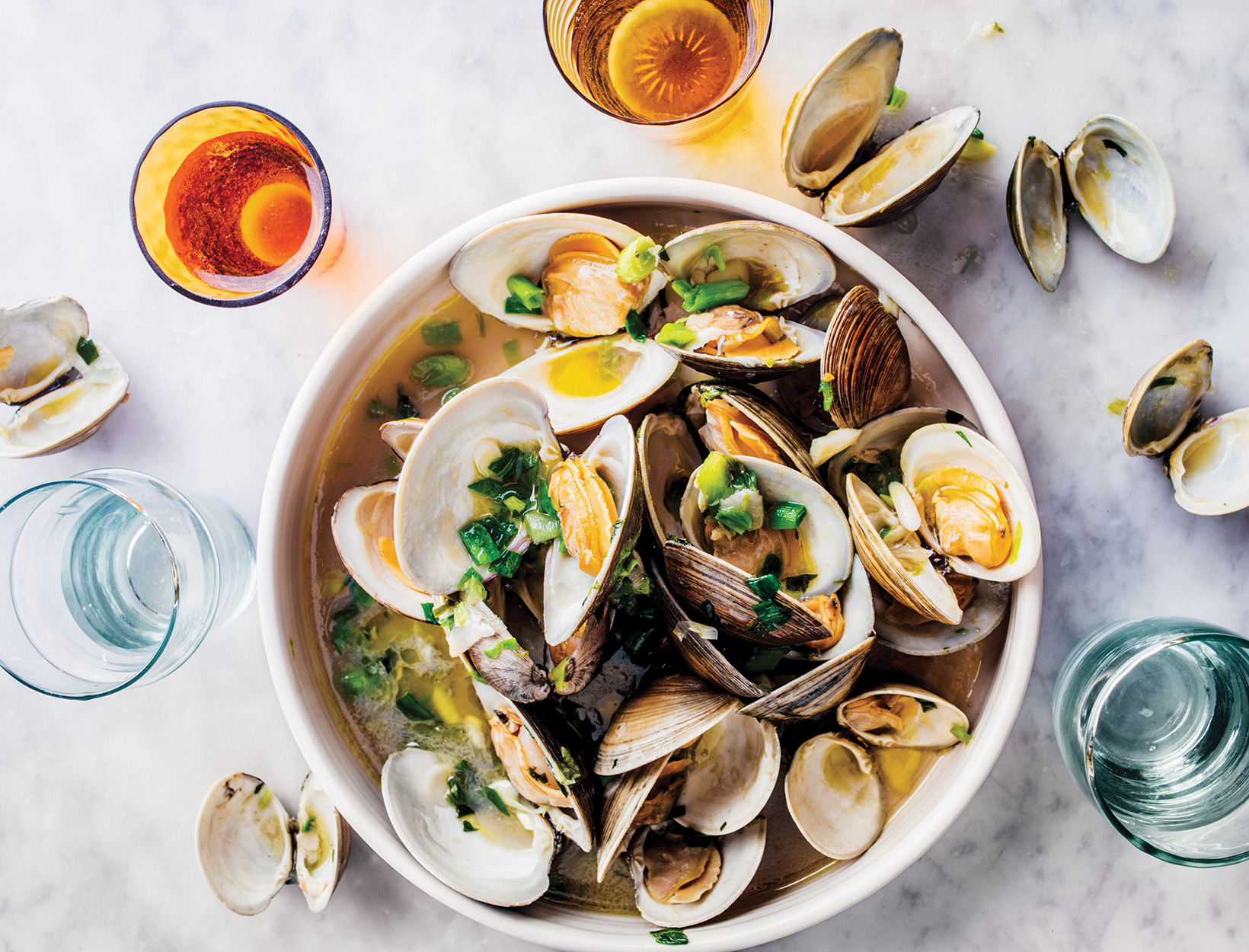 Your Cooking Rut Ends Here with These Steamed Clams with Spring Herbs
You're tired, you're uninspired, and you're suddenly trying to convince yourself that a bag of potato chips satisfies all of the major food groups: Even the most accomplished cook can become indecisive and frankly apathetic when faced with the task of making dinner every night. Don't get us wrong–we 100 percent support ordering takeout on nights you truly can't be bothered to cook, but on the others, we highly recommend Melissa Clark's fantastic new cookbook, Dinner.
With over 250 recipes, Clark, a staff writer for the New York Times, breathes new life into a meal that can otherwise feel like more of a chore than a treat to make. Her approach, which eschews the old-fashioned idea that a proper dinner consists of a protein and two veg, is seriously liberating: Smashed white-bean toast for dinner? Why not? Eggs? Yes, A big, satisfying salad? Of course! And she encourages us to mix and match, making more or less dishes depending on our headspace, schedule, and energy level.
The recipes are a great mix of familiar (there's a perfect salt-and-pepper roasted chicken) and unique (tofu spaetzle with gruyère gratin, for example) but all are fairly quick to throw together and approachable for cooks of all levels. Everything we've made so far has been killer, but we're particularly fixated on these clams with spring herbs and lime.
---
Photo: Reprinted from Dinner. Copyright © 2017 by Melissa Clark. Photographs copyright © 2017 by Eric Wolfinger. Published by Clarkson Potter/Publishers, an imprint of Penguin Random House, LLC.