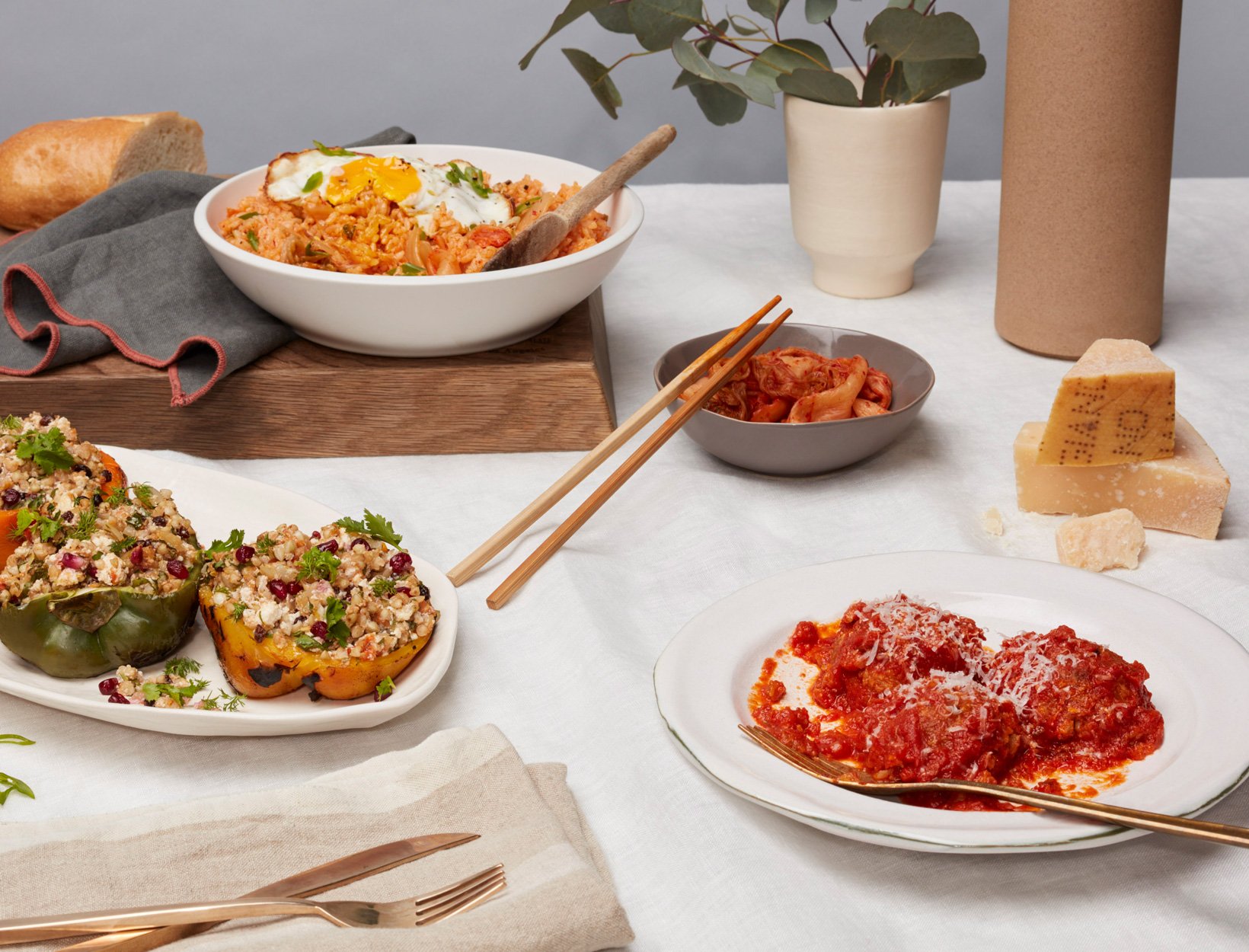 What to Do With My Leftover Grains
Having leftover cooked grains in your fridge is like winning the lazy cook's lottery. Take rice, quinoa, farro, freekeh, or whatever—it's incredibly easy to transform a bowl (or leftover takeout container) of any cooked grain into a satisfying dinner remarkably quickly (cooking the grains is often the most time-consuming part of a recipe). Our fallback is usually a fried rice situation: hot pan, whatever veggies we've got in the fridge or freezer, the cooked grain. Crack in an egg and drizzle with toasted sesame oil, soy sauce, and Sriracha—delicious. Leftover grains are also excellent in Buddha bowls (those IG famous Technicolor vegan delights), thrown into a salad, or mixed into a meatball or veggie burger. The possibilities are truly endless; these are three of our all-time favorites.
The absolute best way to use leftover rice from last night's Chinese takeout. Super simple, satisfying, and full of probiotic goodness, this kimchi fried rice makes the perfect quick and easy breakfast, lunch, or dinner.

Veggie meatballs can be kind of a bummer, but these ones, loaded with roasted veggies and lots of parm, are insanely good. You can make the mixture ahead of time and bake just before serving.

Still to this day, it blows my mind how chargrilling peppers with nothing more than olive oil, salt, and pepper intensifies the flavor and aroma. This flavor bomb is the result of the heat drawing out natural sugars—these sugars then caramelize on the skin, resulting in color, char, and an intense flavor.