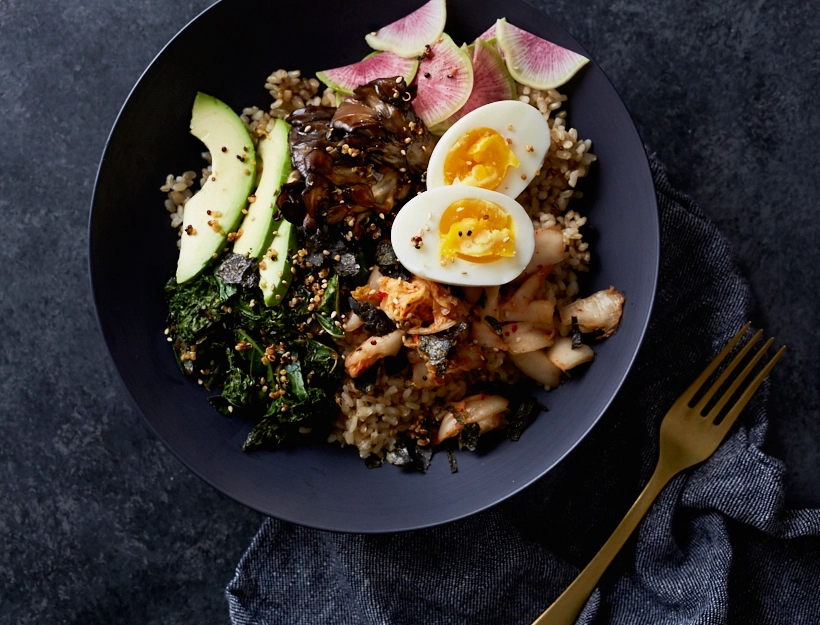 27 Recipes That Will Reinvent Your Leftovers
Being able to make use of your leftovers is great, but being able to make them exciting is something else thing entirely. A little creativity and a well-stocked pantry go a long way here—it's the difference between using the rest of that chicken to make a run-of-the-mill noodle soup and using it to make a rich and spicy lemongrass-scented tom kha. The difference between tossing yesterday's farro into a grain bowl and making it into cheesy, savory veggie-packed meatballs.
We asked our staffers what leftover ingredients had them stumped and picked our favorite recipes to give them a little inspiration. Soon they'll all be reinventing last night's dinner into something low-waste and surprisingly delicious. (Right, guys?)
CHICKEN
Roasting a chicken once a week is a wonderful ritual that makes your house smell incredible, and with these recipes in your arsenal, you'll never run out of ideas for keeping those leftovers interesting.
RICE
The obvious choice for leftover cooked rice is fried rice, of which we have several iterations (kimchi, wakame and zucchini, quick with seaweed, and the Thai-style kitchen-sink edition). But you can change it up other ways, playing into the pleasantly glutinous texture of rice. Note: The congee and rice pudding give directions for using uncooked rice, but you can make those dishes with cooked rice, too. Just start by adding about ½ the amount of liquid called for and let simmer, stirring consistently and adding extra liquid as needed. For the arancini, just skip the first two steps to use cooked rice.
GRAINS
Making a big batch of grains is a pro meal-prep move, and their uses go well beyond salads and grain bowls.
PASTA
We usually don't recommend cooking extra batches of pasta—the texture tends to suffer if you're not using it right away. But if you happen to have some left over, these options will still have nice flavor and texture.
GREENS
If you've got bunches of chard, kale, collard, or spinach to work through from your latest CSA box, try these recipes. Don't worry: They'll work even if your greens are looking a little sad.
HERBS
It can seem like a race against the clock when you're trying to use all your herbs before they turn. Most of these recipes are herby sauces that are many different cuisines' answer to that problem. The one nonsauce recipe is a simple chicken soup with cauliflower rice, but almost any version of chicken soup would be improved with a final sprinkling of fresh herbs.
ONIONS
These recipes will work for those stray onion halves that seem to accumulate in the fridge throughout the week. Feel free to combine red, yellow, and white onions or even shallots.