Cozy Vegetable-Forward Recipes from Nik Sharma
We cover things we're into and think you might be, too. If you purchase through an external link here, goop may earn a commission.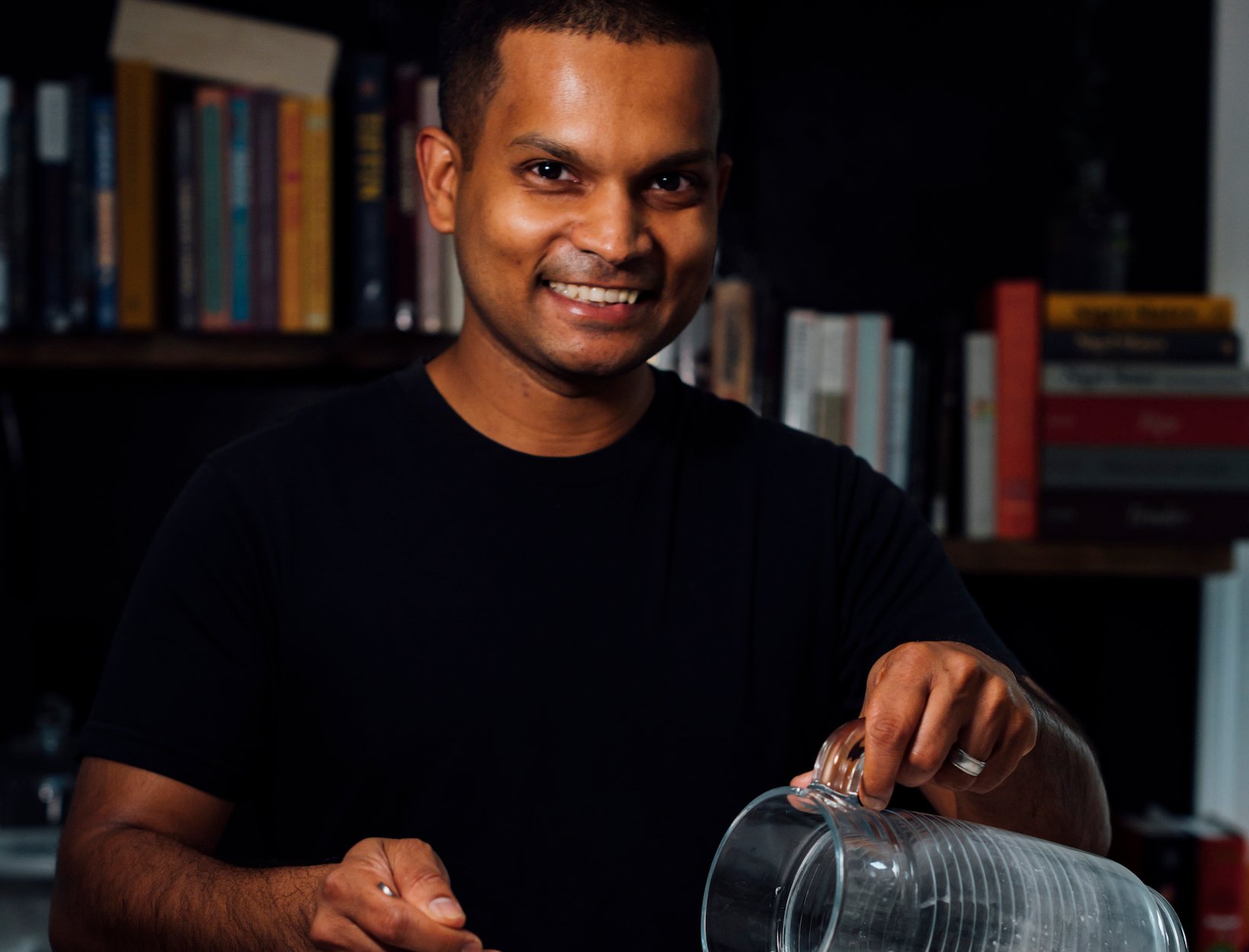 Nik Sharma wants you to eat more veggies, and not just your peas and carrots. In Veg-Table, his third outing as a cookbook author, he celebrates the diverse world of vegetables, making the case for chayote, nopalito, and other produce that might be staples in some homes but less common in others. "Having the opportunity to write about vegetables that are dear to so many communities in the country, but also in the world, was so special," Sharma says.
A former molecular biologist, Sharma explores over 50 vegetables through a scientific lens, discussing, for instance, what's actually going on when you're sautéing onions and they turn that prized golden color. (Hint: We can thank, in part, the Maillard reaction.) But what's more important is how he manages to distill a wealth of information into digestible and invaluable tips for every home cook. Here, he shares three recipes from his new book, all of which embrace some of fall's best produce.
Nik Sharma

Veg-Table

Bookshop, $32.55SHOP NOW
3 RECIPES FROM VEG-TABLE

This dish takes less than an hour to prep but makes for an elevated meal. "One of my favorite things [in the] fall is when the squash pasta sauces come out—I just think they're so creamy and rich," he says. "You really don't need to add a lot to them, because the squash pretty much carries the dish." For his version, Sharma combines butternut squash, cashews, miso, and a smattering of spices, and for the pasta, he opts for farfalle. ("They're just so cute," he says.)

Sharma notes that a lot of people are cooking with a "global pantry" mindset these days, using ingredients from all over the world. But some home cooks might buy them for one recipe and quickly relegate them to the back of the cupboard, unsure how to use them in other dishes. "We're asking you to buy all these ingredients, but are there ways that I can show you how to use them in the kitchen again and again?" he says. Harissa, a North African red chili paste, is a constant in Sharma's kitchen—and makes several appearances in this latest cookbook. Here, he uses it to completely transform a fall-ready soup. "It's unexpected, and it's so easy," he says.

Sharma's desire to waste less drove the development of this protein-packed dish. He'd often pick up beets at the Saturday farmers' market but find that the leaves would quickly rot. "Sunday morning is when the leaves are still in the fridge—what do you do?" he says. "So I came up with this idea of, Why not just use [them] for breakfast?" Though honestly, we'd eat this meal any time of day: The recipe uses tadka, an Indian cooking technique, to build layers of flavor, and it's incredibly adaptable. (Although it calls for chard leaves, Sharma says you can use any greens that hold their texture when exposed to heat.)