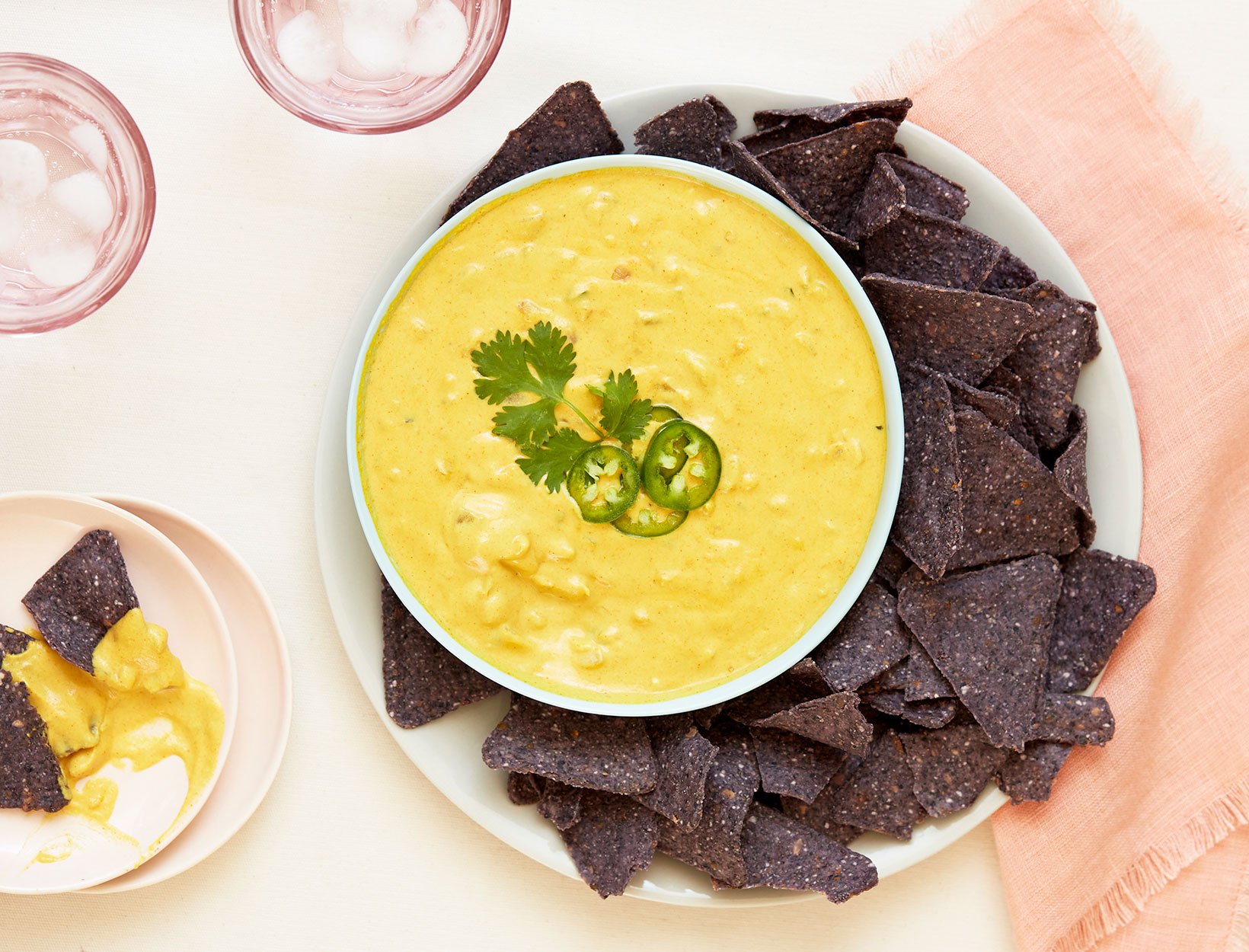 3 Totally Vegan Comfort Food Recipes
Making vegan versions of classic comfort food doesn't always require involved techniques or unfamiliar ingredients. A few smart swaps and clever combinations can yield results that are as good as—if not better than—the original. In the case of queso (had to do it) it's the umami-packed miso, cheesy nutritional yeast, creamy cashews, and starchy potato that make a delicious dupe. The cauliflower nuggets taste so flavorful thanks to a quick soak in garlicky dill pickle brine after they're blanched (it's an old secret for really good fried chicken). And the peach buckle gets its tender crumb from browned vegan butter and almond yogurt. Whether you're a die-hard vegan or just dipping your toes in the plant-based pool, these recipes deliver.
Faking cheese—both its flavor and texture—can be tough. This recipe does a really good job of capturing cheese's essence without any weird gums or additives. Enjoy it warm with tortilla chips or go fully loaded by adding salsa, guacamole, and cooked soyrizo on top just before serving.

We gave cauliflower florets the real fried-chicken treatment, complete with pickle brine, vegan buttermilk, and a double dredge. This method has so many variations that we're already thinking about trying—tweak some seasonings and it could be anything from buffalo style to orange "chicken."

The buckle is a great summer dessert that doesn't get the attention of a cobbler or cake, but it's the easiest to make. Our version uses browned vegan butter, almond yogurt, and a flax egg to provide moisture, and ripe summer peaches and lemon zest for that balance of sweetness and tartness.