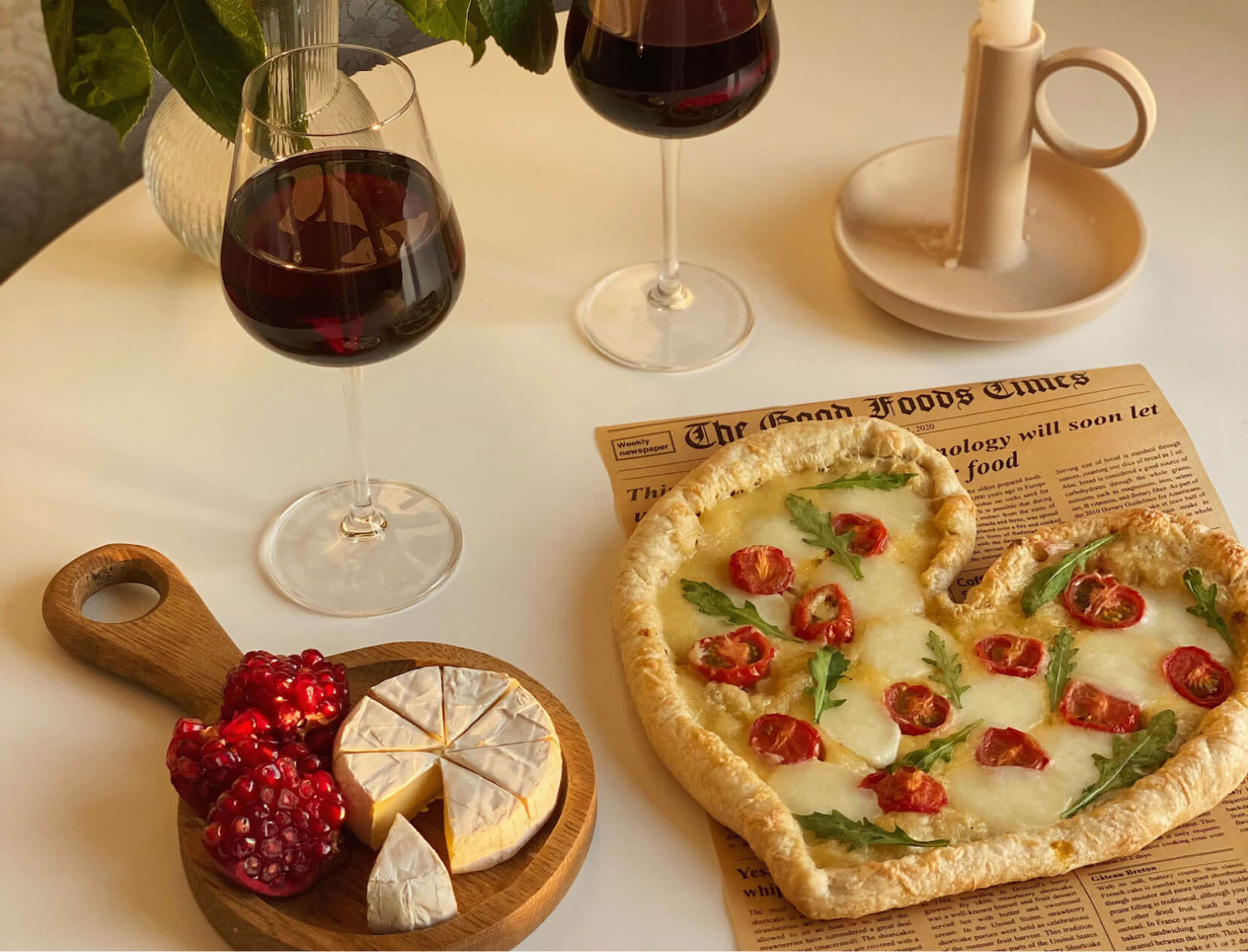 Valentine's Day Dinners to Cook Together
Instead of pulling out all the stops and making an elaborate dinner for your date, what if making dinner was the date?
Cooking for others is its own wonderful love language, but it's a different kind of special to cook together—and it's a great excuse to try something outside your comfort zone. Maybe it's something a bit more involved that benefits from an extra set of hands, like fresh pasta. Maybe it's a fun DIY-style dinner that you assemble as you go. Either way, it will require your attention, some communication, and a little creativity. A sense of humor is also recommended for when things don't turn out as expected (nailing those perfect dumpling pleats will take a few tries).
THE COUPLE THAT PREPS TOGETHER
Recipes that are more fun to make with an extra set of hands.
PIZZA
Mix the dough, toss it into pillowy circles, top it with all your favorites, and bake it to cheesy, crusty perfection.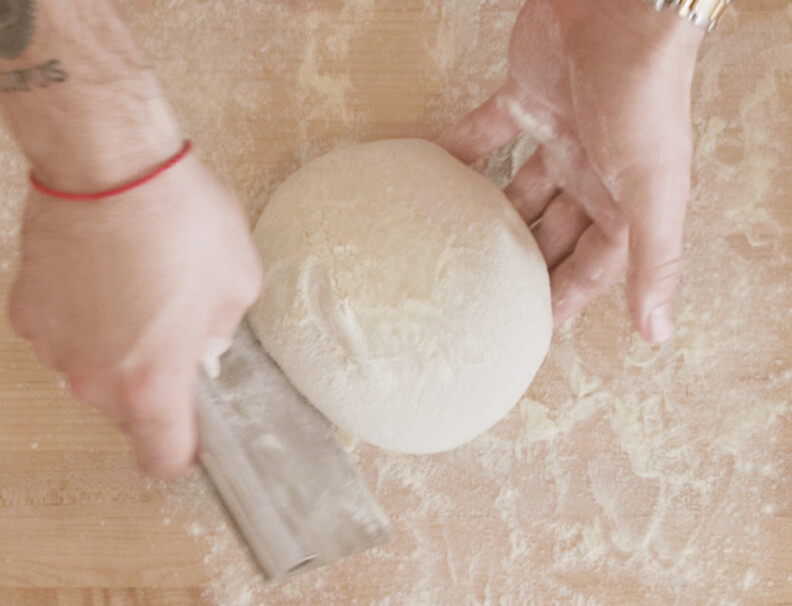 Che Fico Pizza Dough
GP loved this pizza so much, she asked Che Fico chef and co-owner David Nayfeld to show us how it's done.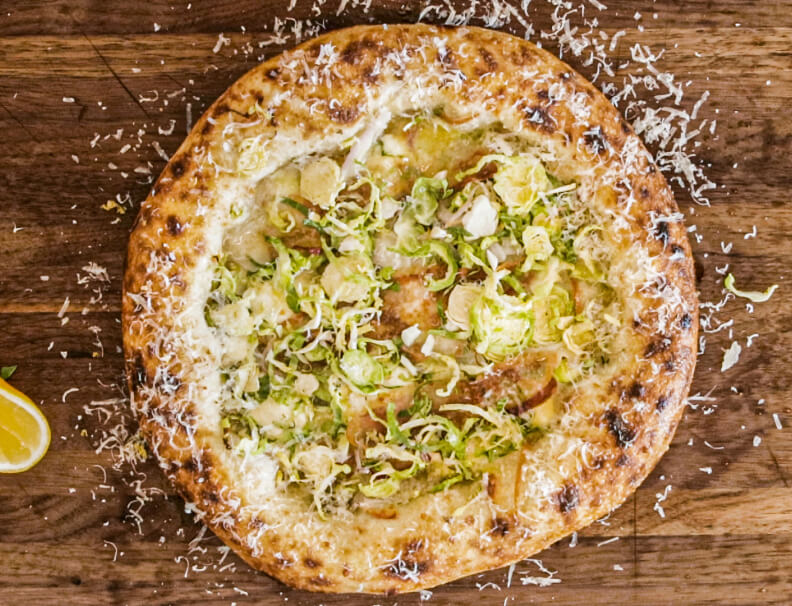 Brussels Sprouts, Pancetta,
and Ricotta Pizza
This take on a white pie is lighter than most. The cheeses and pancetta provide richness, which is nicely balanced by the savory cruciferous Brussels sprouts, and the bright lemon juice at the end wakes up your palate.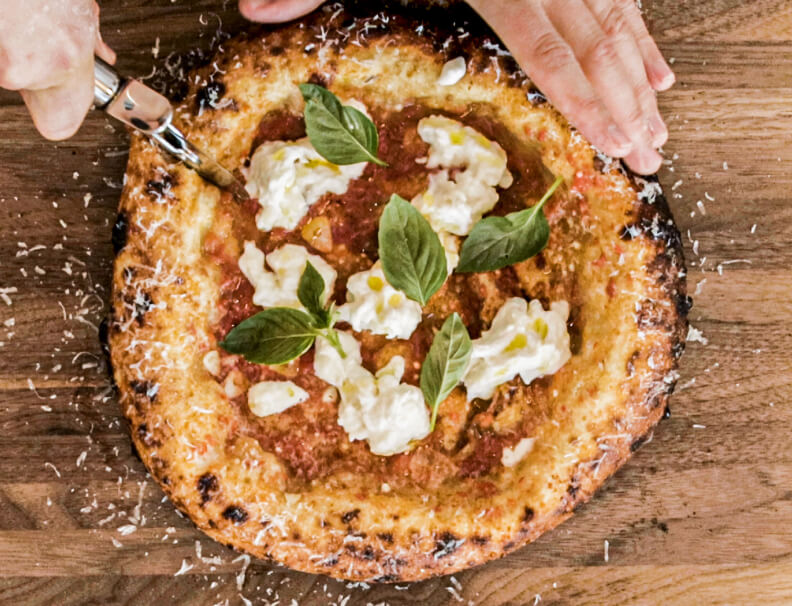 Margherita Pizza
The secret to this pie is its simplicity, so go for great-quality ingredients.
PASTA
Making pasta is so enjoyable, especially with a partner. Take the opportunity to try a few different shapes and filled pastas, too.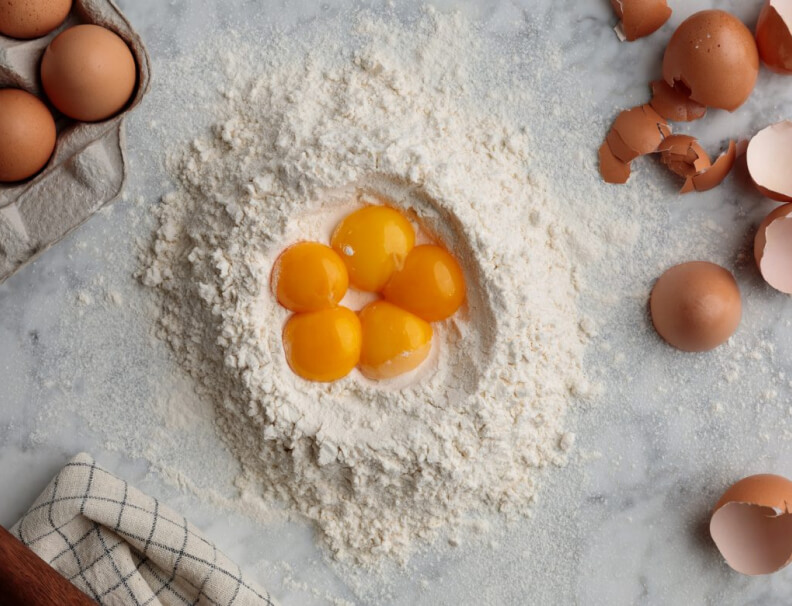 Pasta Dough
From Roberta's Cookbook, an easy-to-make pasta dough for all occasions.
Three-Cheese Tortellini en Brodo
The tender pasta dough, creamy ricotta, garlicky broth, and salty Parmesan combine to make an incredible bite.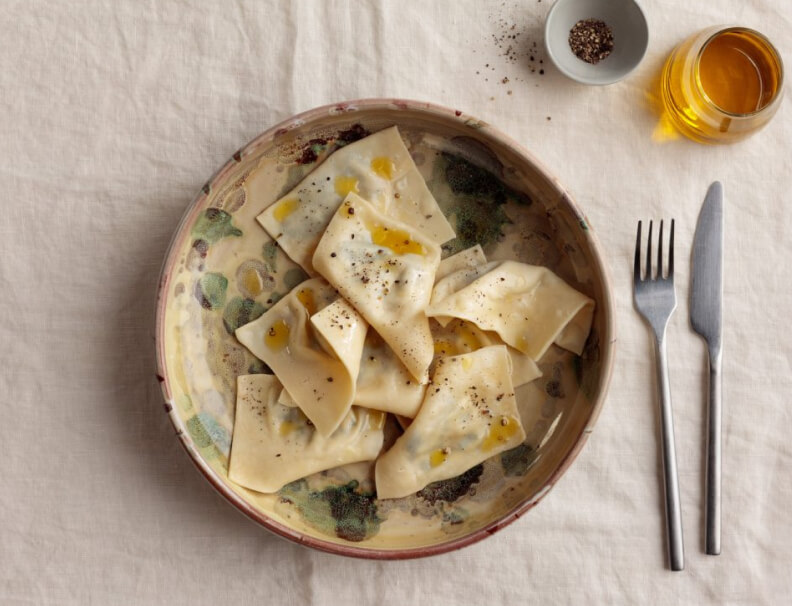 Mushroom, Greens,
and Goat Cheese Ravioli
Umami-rich mushrooms, earthy spinach, and tart yet creamy goat cheese.
DUMPLINGS
Dumpling fillings are usually quick to whip up, and then it becomes a folding and pleating game. You can keep it simple with store-bought wrappers or try your hand at a homemade dough—we like this dumpling and dough recipe from The Woks of Life.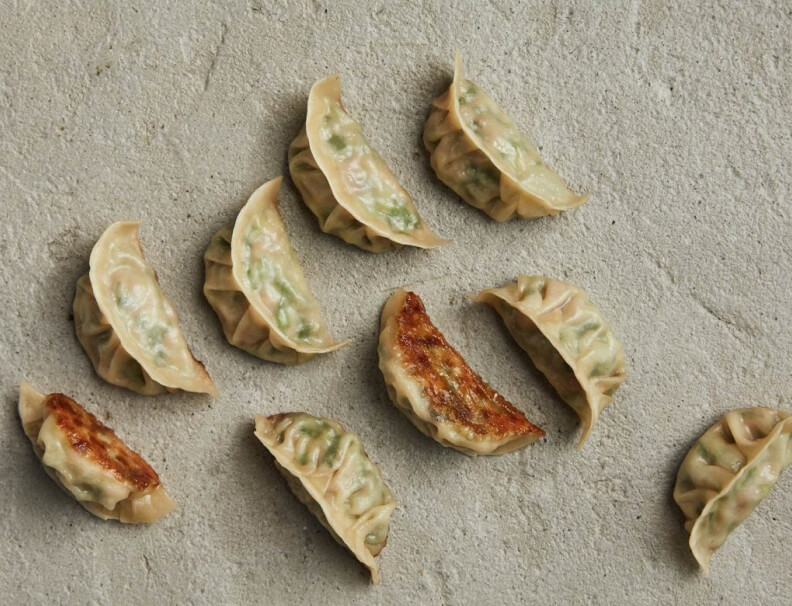 Chicken, Cabbage,
and Zucchini Dumplings
Green onions and ginger give that classic dumpling flavor, and we love the added heft from the cabbage and zucchini.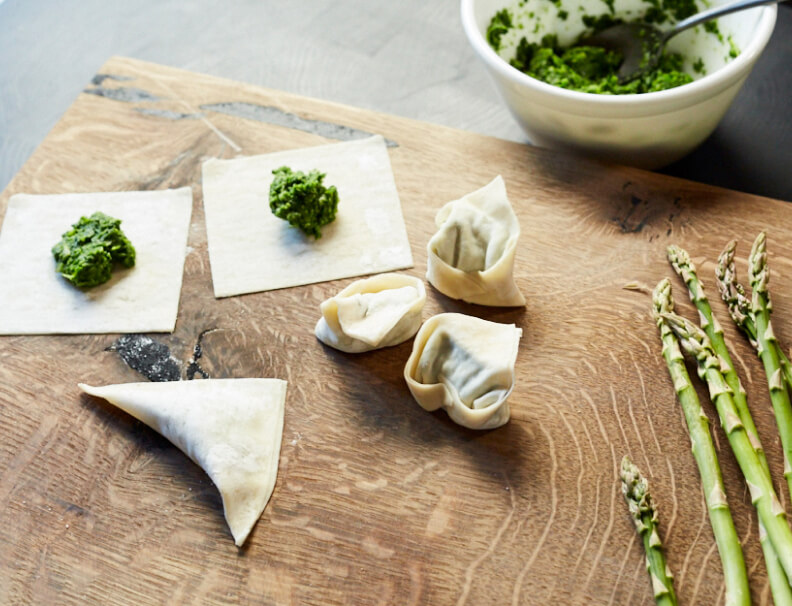 Spring Veggie Dumplings
These little veggie-packed green dumplings taste light and fresh.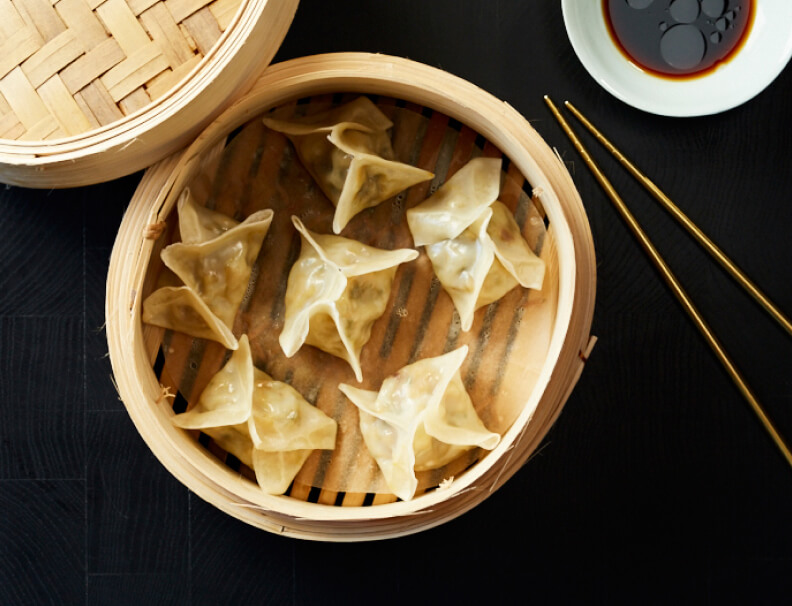 Five-Spice Squash Dumplings
Roasted squash makes a delicious filling, especially with the warming Chinese five-spice blend.
SWOONS-DAY PREPPERS
DOING IT DIY STYLE
Romance: the perfect bite, built lovingly by your crush.
LETTUCE WRAPS
Cool, crisp lettuce filled with hearty proteins or cooked veggies, and so many different crunchy toppers and savory sauces so that no two wraps are alike.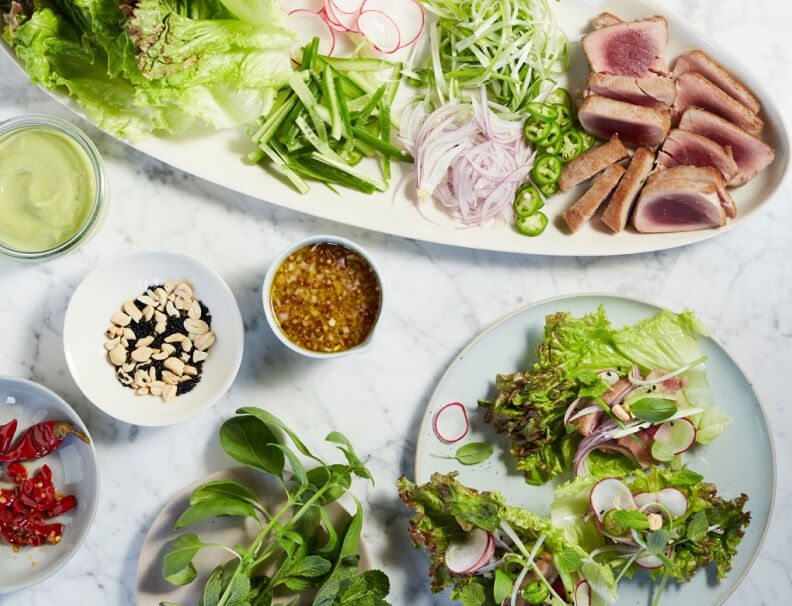 Yellowfin Red Romaine Wraps
If you're not into fish, this is also great with sliced grilled rib eye.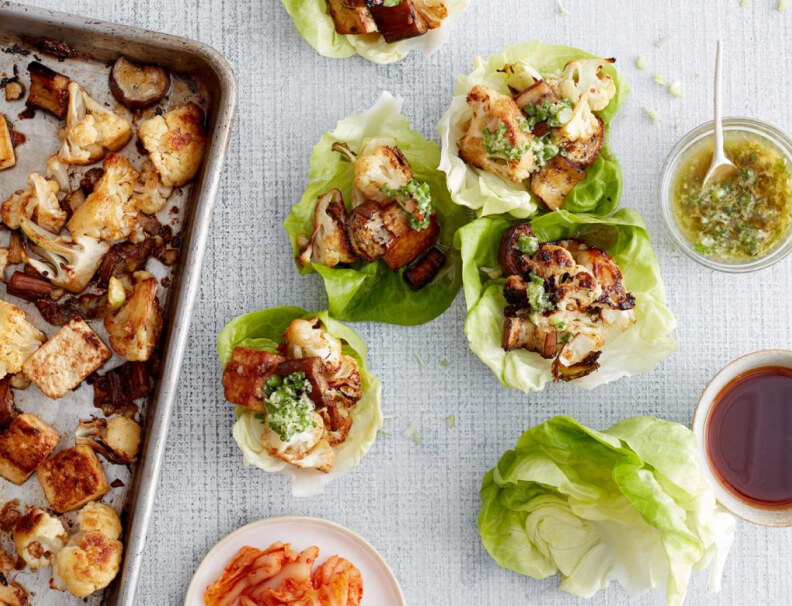 Eggplant, Tofu, and
Cauliflower Lettuce Cups
We love the traditional pork bo ssam and wanted a meat-free version that would still carry those savory, spicy flavors with some crispy texture.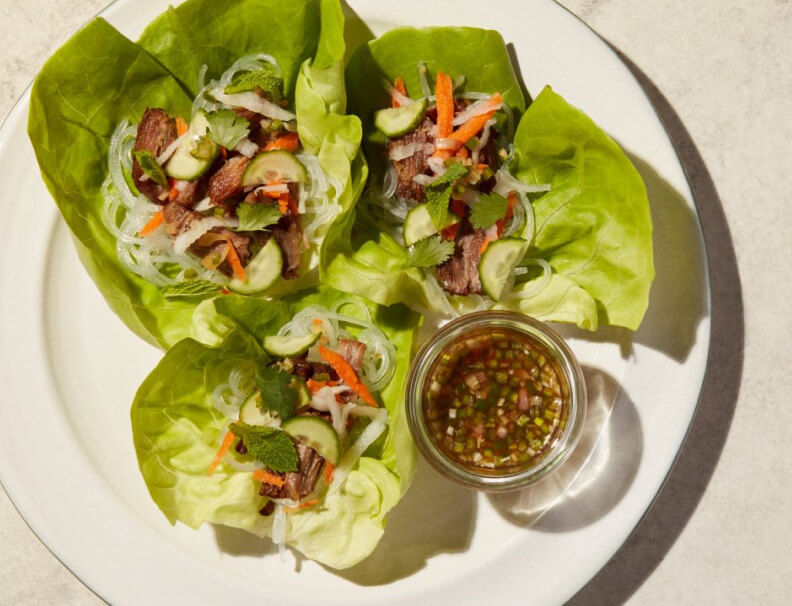 Pork Lettuce Cups with Nuoc Cham
Douse your lettuce cups in nuoc cham and you'll be in umami heaven.
CHICKEN SKEWERS
Grilling is already such a fun way to cook, and it's even better if you're able to be outside. We love making skewers because they're highly customizable.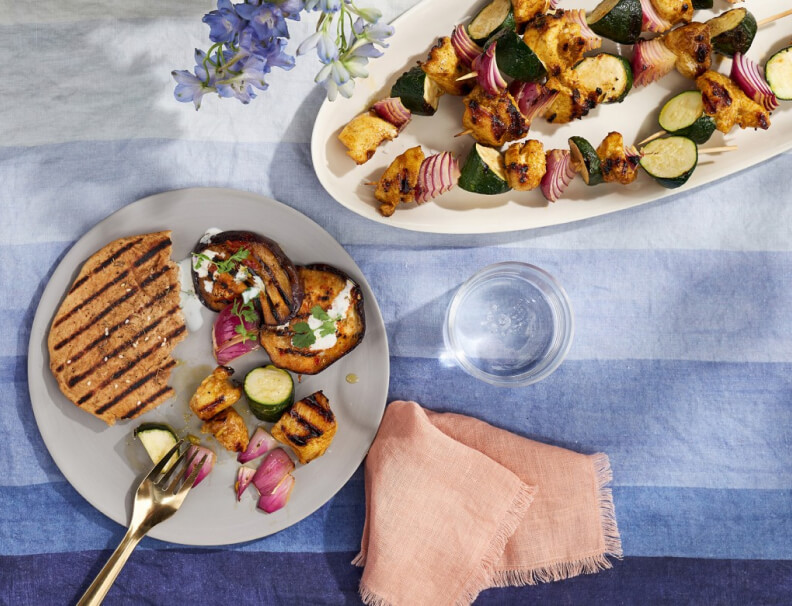 Turmeric Chicken Kebabs
Feel free to change up the veggies—this one is super riffable.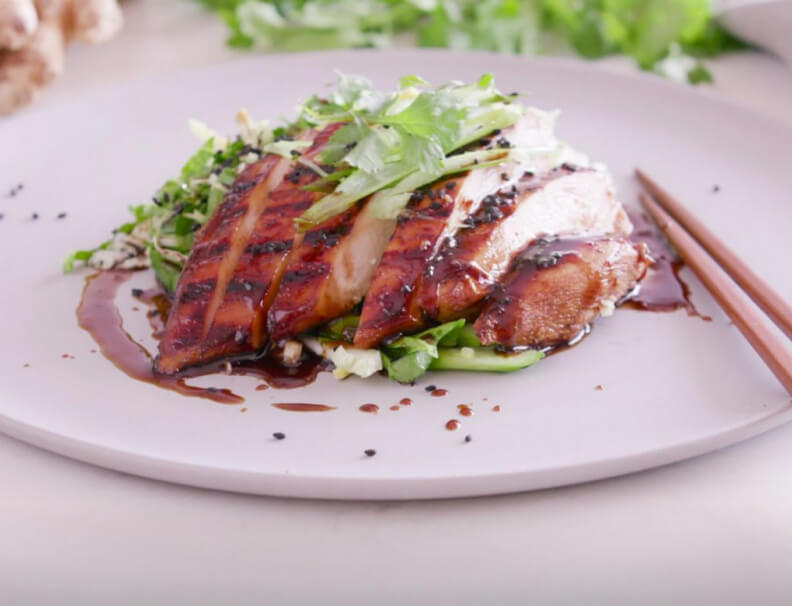 Detox Teriyaki Chicken
As written, these aren't skewers, but if you cut up the chicken and stick it on a skewer with some green onion, you're on your way to an easy and impressive yakitori-inspired situation.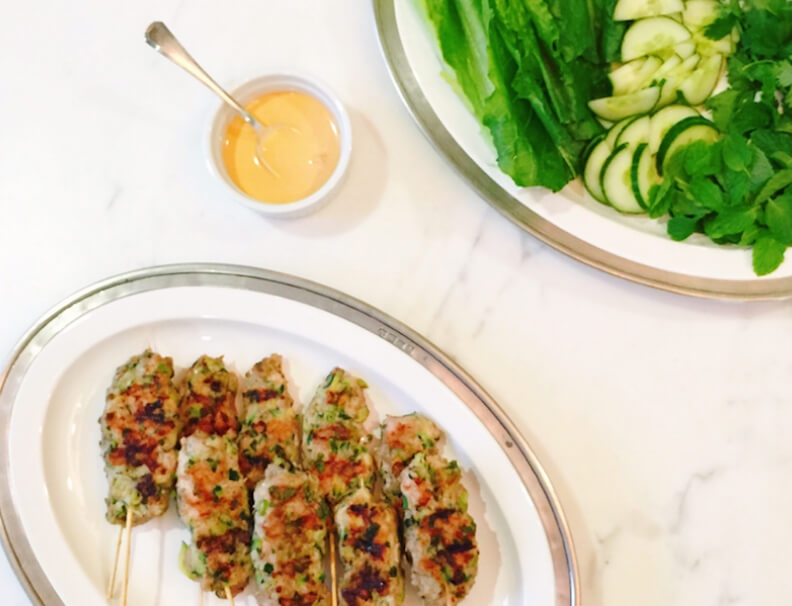 Chicken Kefta Wraps
Wrap each kebab in a lettuce leaf and top with cucumber and fresh herbs, then dunk the whole thing in tahini sauce.
HANDROLLS
Toss some rice in a rice cooker or buy precooked from the sushi station at the grocery store, then put out a spread of thinly sliced raw and pickled veggies. Add a simply cooked protein or super fresh raw fish to round out the spread. And then roll.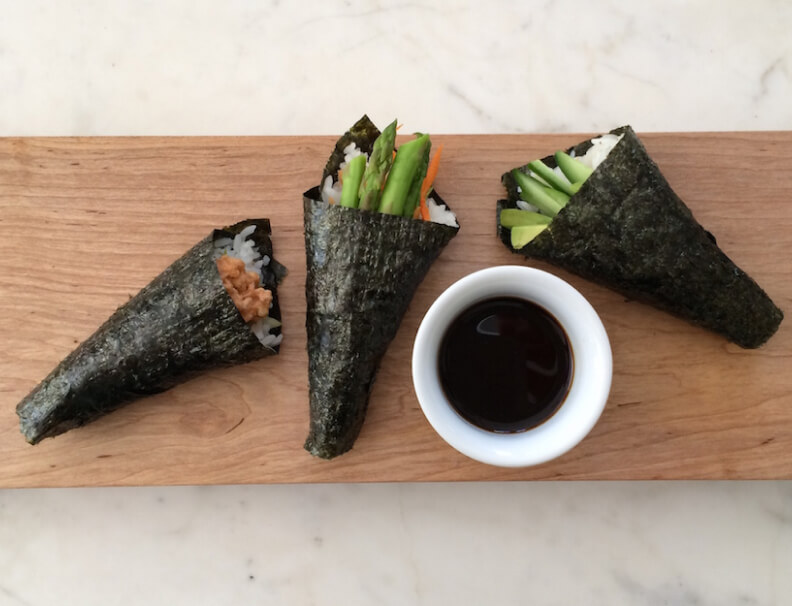 Easy Hand Rolls
Our go-to combos for hand rolls—they never miss.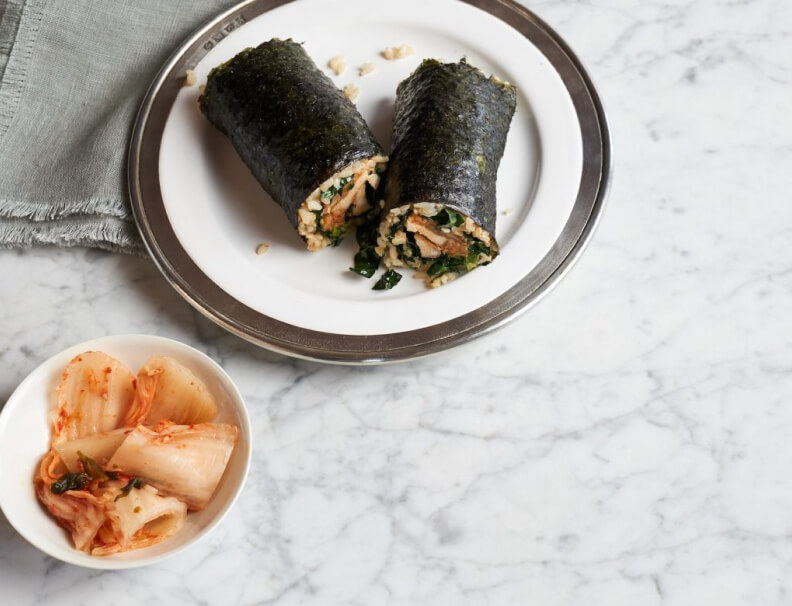 Kimchi and Grilled Chicken Nori Wrap
Kimchi gives this wrap acidity and heat.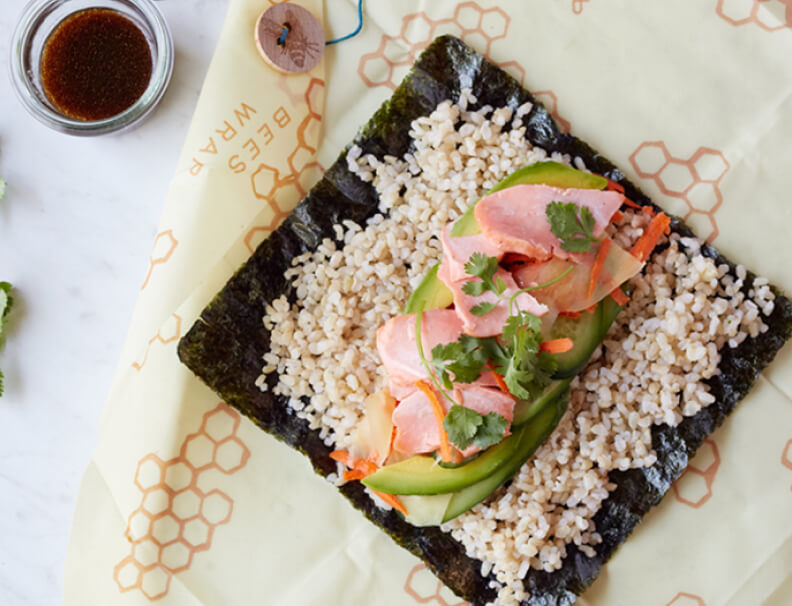 Salmon Sushi Burrito
These burrito-size nori wraps are substantial, but you can easily make smaller ones—just use a half sheet instead.
GET COOKIN', GOOD LOOKIN'
OUTSOURCE YOUR DESSERTS
You've done a lot already—enjoy the fruits of someone else's labor for dessert.