Veggie Burgers to Convert Any Carnivore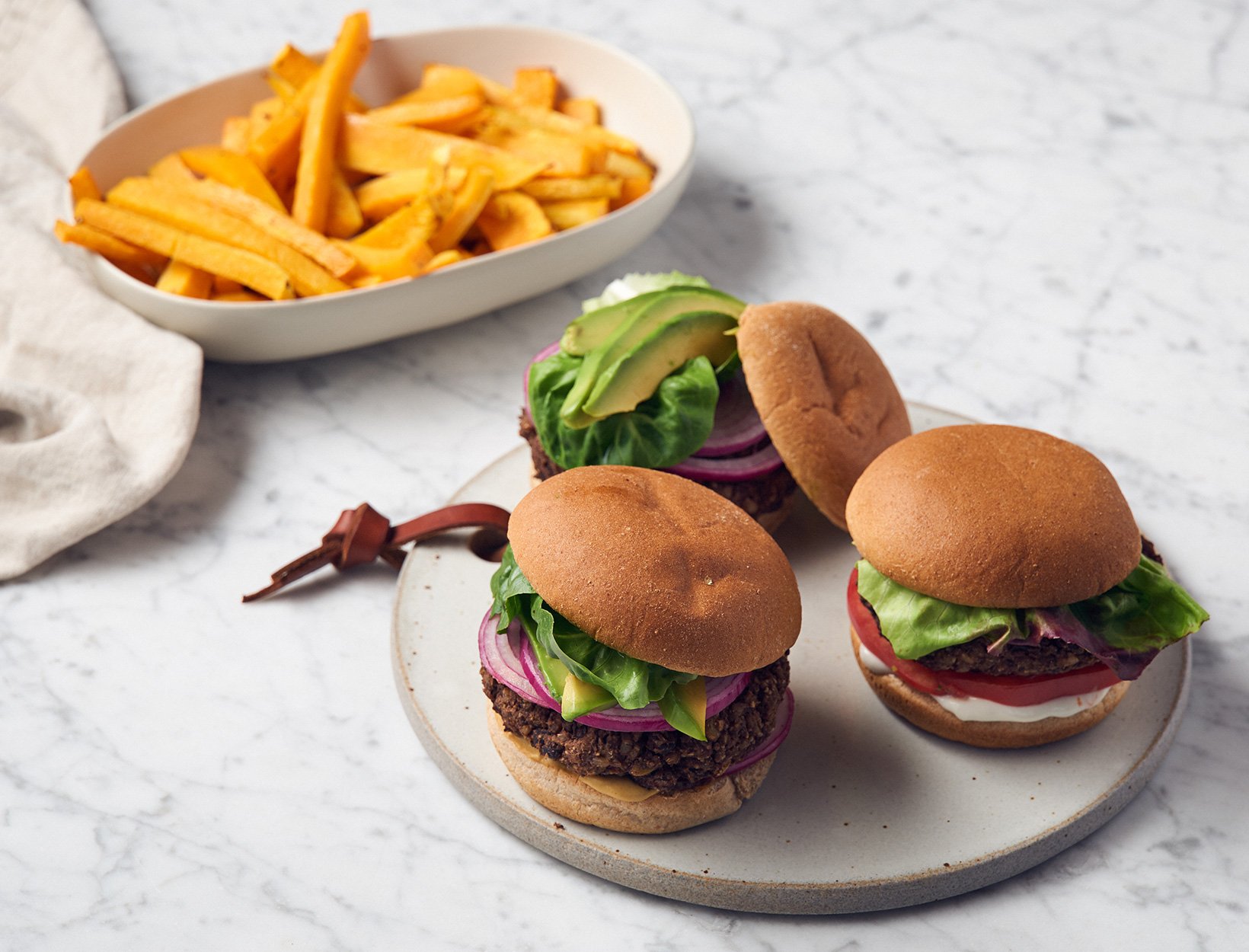 Whether your base of choice is a legume-and-grain blend or a convincing meat alternative, you can make a super savory and satisfying veggie burger that eaters of all dietary persuasions will love. Try our three go-to plant-based burger recipes, plus the french fries, pickles, and ice cream that will complete your feast.
BURGERS

The black beans are delightfully deceiving, making this vegan version look like the real thing—and taste even better.

Cannellini beans and quinoa make a hearty base for this burger, and the fennel and cumin keep it savory.

Our version of the famous burger is just a single-decker, but other than that, it's a convincing and delicious dupe.

FRIES

This recipe is a little involved—it requires a soak and a double fry—but you'll get a pillowy-tender interior and a super crispy exterior.

We like the savory-sweet nature of a squash fry. They're a big hit with kids and adults alike.

Use a spiralizer for quick, easy, and adorable potato ringlets.

PICKLES

Green beans make for great pickles—they stay snappy and crisp even after brining.

If it's heat you seek, try getting your fix in pickle form.

Bread-and-butter pickles tend to skew a bit sweet, so we reined it in for this version.

ICE CREAM

This frozen treat is super rich thanks to the classic custard base. The earthy, almost vegetal flavor of matcha provides a nice counterbalance.

An homage to those famous date shakes from Palm Springs—sans dairy.

The whipped cream and cherry on top give this New Age float an old-school vibe.