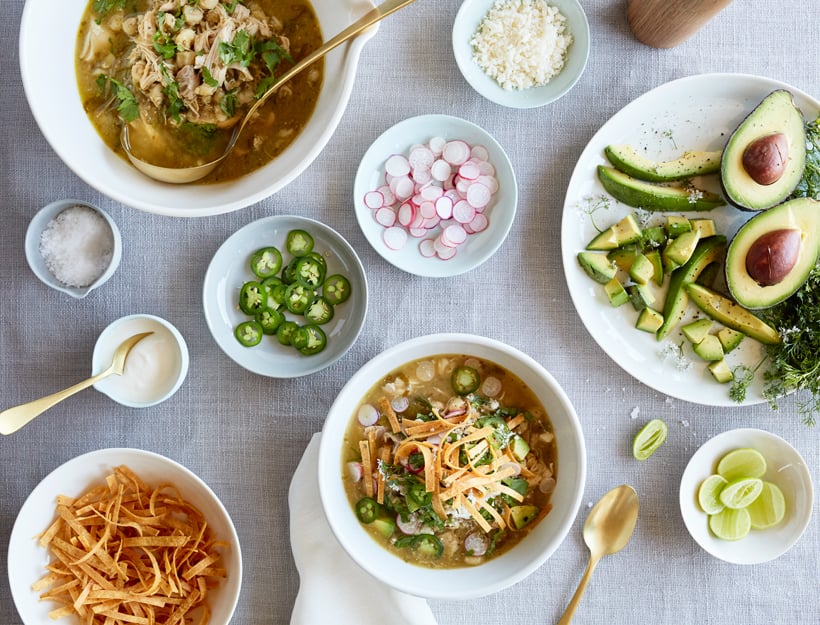 Two Supremely Easy Crockpot Recipes
Every time we bust out our crockpots we're reminded of just how brilliant they are—a little light prep, ingredients in, lid on, and boom—a hot and cozy dinner waiting whenever you get home. Since we've almost OD'ed on the Braised Mexican Chicken from our last crockpot story, we hit the test kitchen and came up with a couple more recipes to add to the arsenal.
This Mexican stew is simultaneously light and comforting, which makes it great for lunch or dinner, any time of year. The spice is pretty subtle, but if you're making it for little kids, you may want to cut back to one jalapeño.

This vegetarian chickpea stew makes a great family dinner—it's cheap and easy to make, plus, it's packed with protein, fiber, and iron (if you add the spinach).
Photographer: Ryan Robert Miller
Food Stylist: Sera Wilcox