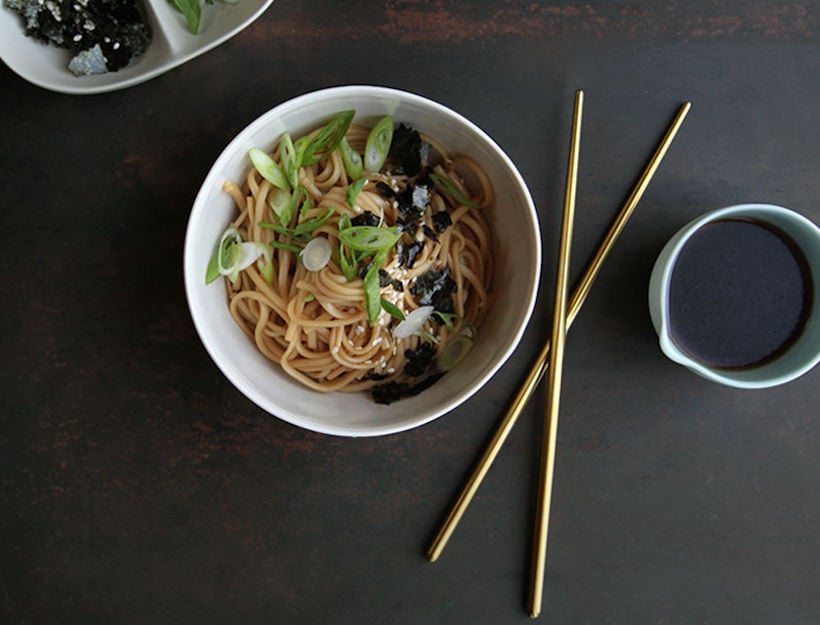 Two Simple Recipes Using Pantry Essentials
The qualifying criteria for all the recipes in GP's newest cookbook, It's All Easy, was pretty straightforward: healthy, approachable, both adult and kid-friendly, and achievable for less-than-totally-proficient home cooks. Below are two examples—we made them each in well under 30 minutes, they got the thumbs up from husbands and kids alike, and because they each require fewer than 10 pantry staples, there's no dreaded post-work grocery store trip required. If your pantry is missing mirin or liquid stevia, we've included some optional subs, but it's worth stocking up on everything listed—none of it is prohibitively expensive and you can keep it in your pantry for many months.
These noodles are stupid easy to make. Great on their own, they also happen to be the perfect vehicle for pretty much any raw or cooked veggie.

These little raw truffles are a revelation, and if you have a relatively stocked pantry, you probably already have all the ingredients. If you don't have stevia, add a little more date syrup or agave nectar, and if you don't have chia seeds, skip them or roll these babies in hemp seeds or shredded coconut instead.