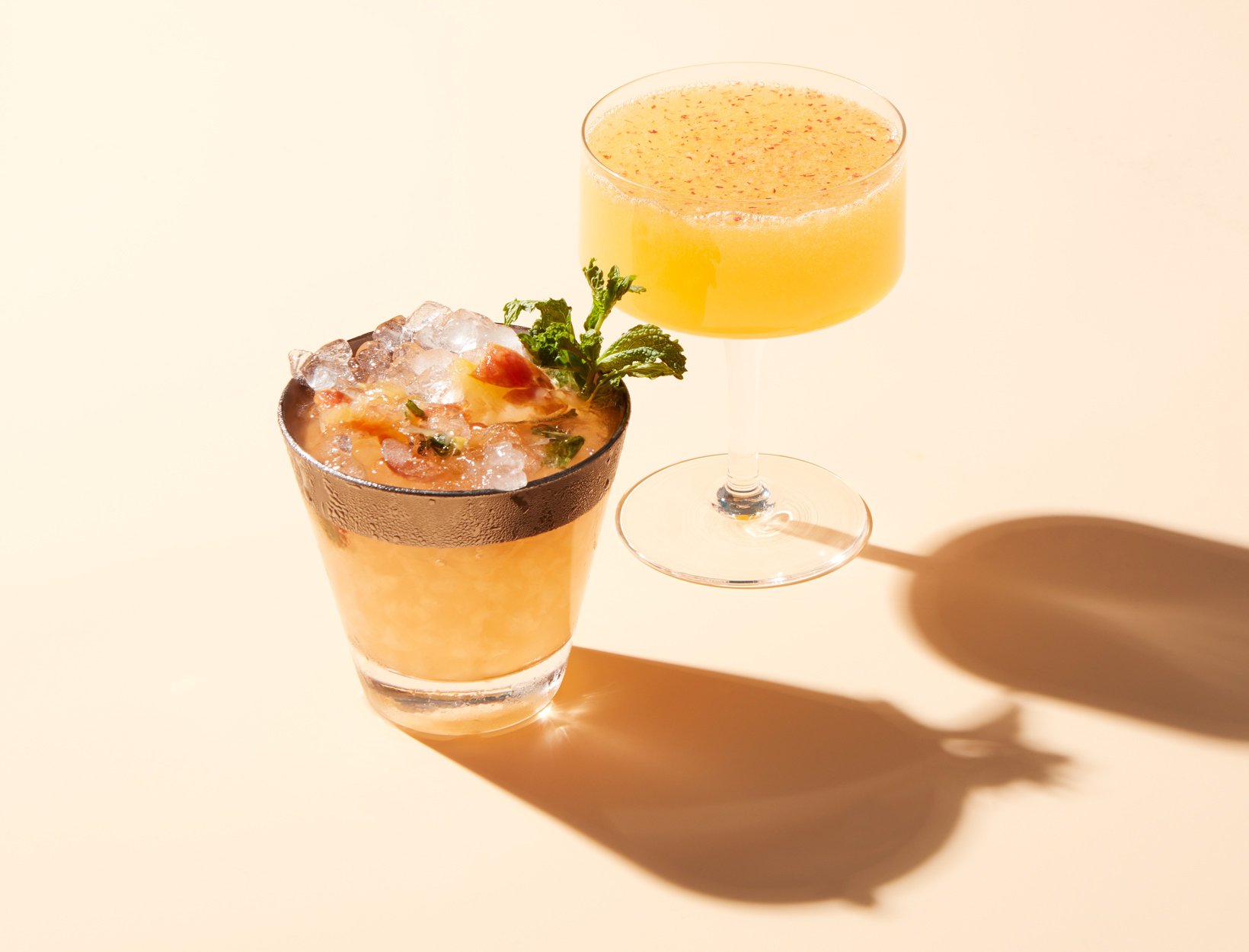 Two goop Cocktails to Launch Our New Perfume
One of the first things we thought about when we smelled goop's newest scent, Edition 04 – Orchard, was what a great cocktail it might make. In fact, the parallels between a fragrance and a cocktail are many—both are intoxicating combinations of spirits and herbs, flowers, spices, or fruit—and the sophisticated apricot-inflected scent has inspired two (so far). We reworked a couple of our favorites (the French 75 and a whiskey smash) to include our favorite stone fruit, and its balance of sweet, tart, and floral made both drinks about as enchantingly summery as it gets.
Fresh from the Orchard

This not-too-sweet drink is dangerously good. Fresh mint is essential, though, so don't skip it.

This drink has the elegance of a champagne cocktail with the ease of a party punch. Serve this in pretty flutes or coupe glasses.