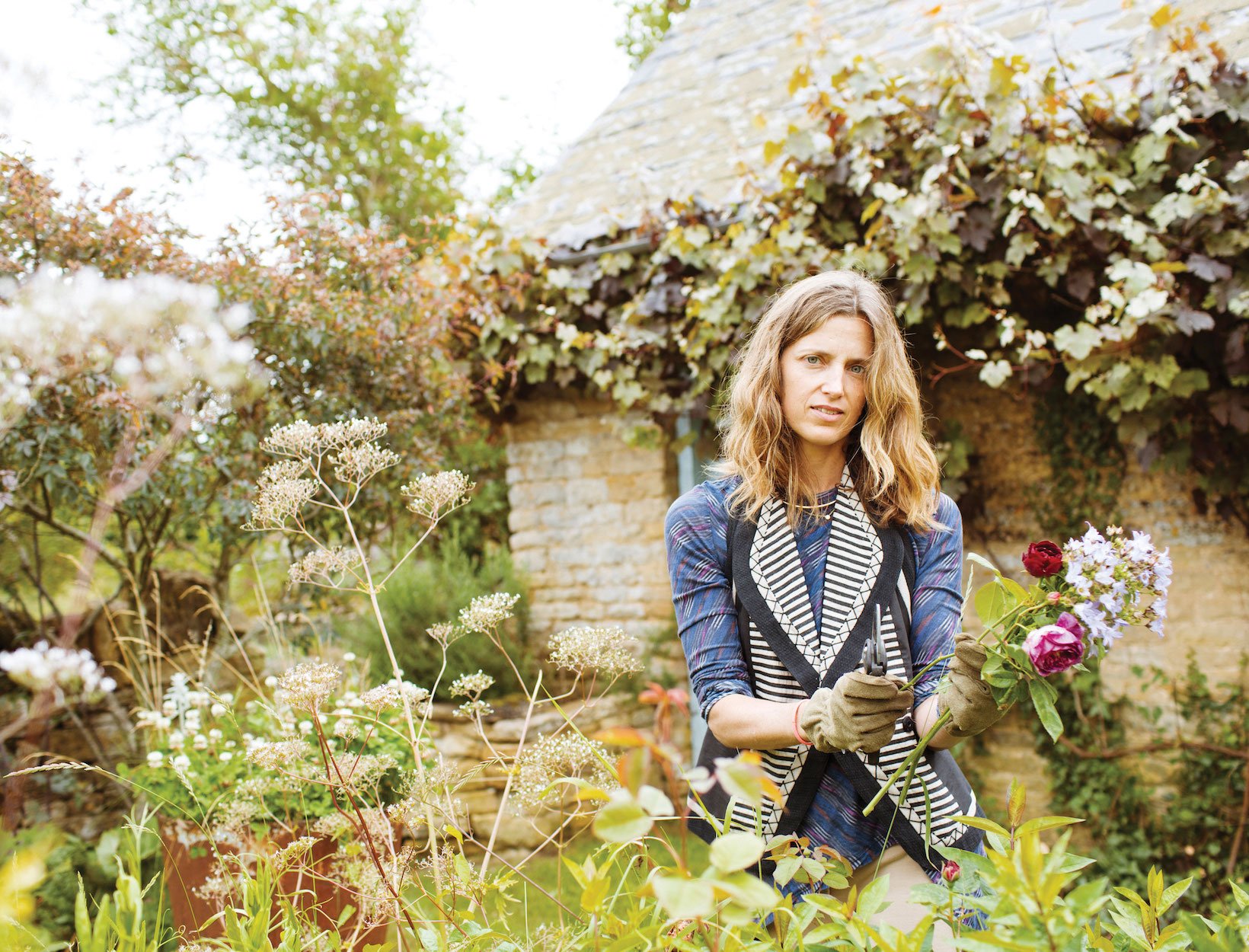 Three Fantastic Recipes from Amanda Brooks's English Countryside Farm
We love cookbooks here at goop. With so many great new ones hitting the shelves each month, it can be hard to keep up, so we've created the goop Cookbook Club. When we find one we can't put down, we pick a few favorite recipes for you to try at home. Want to join the cookbook club? Instagram your creations from the new book, tag @goop and #goopcookbookclub, and we'll regram our favorites.
The idea was (relatively) simple. Amanda Brooks, then the fashion director at Barneys New York, would leave her job and move her family—her husband, Christopher, and their two children, Coco and Zach—to Fairgreen, the family's farm in the Cotswolds, for a year for a much-needed reset. That was in June 2012.
Since then, Brooks and her family have settled into the slower pace of life and stayed on the farm—which includes a stable of horses, donkeys, and pigs and fruit, berries, and vegetables fresh from the garden. As Brooks shed her city-girl shell, she started spending more time in the kitchen, experimenting with turning the garden's rhubarb into a crumble and mastering the art of chicken potpies from scratch.
Her new cookbook, Farm From Home, is a love song to the place that she initially thought she'd stay for a "one-year creative sabbatical." "I'm not an expert on English country life, just an enthusiast," Brooks writes in the book, which she divides up by month, with recipes, entertaining how-tos, and images of her family's beautifully rustic day-to-day life, all reflecting the seasons. "This is the most inspiring place I've ever lived," she says.
From Farm to Table

"My husband, Christopher, loves blackberries. So each fall, we make sure to have a blackberry-picking session together—they grow all over our farm—and I then turn them into something delicious to eat for dessert. I used to make blackberry and apple crumble, but we got tired of crumble during rhubarb season (which is earlier in the summer), so now I make a slight variation, which is this crumble tart." 

"For the first few years I lived on the farm, I was really into making elderflower cordials from the blossoms every June. But then I noticed that come September, the same trees in my backyard had plump-looking berries on them where the flowers had been. Upon Googling them, I discovered elderberry syrup was traditionally used as a natural substitute for cough medicine. As we luckily don't get ill that often, I was excited to discover the syrup can also be used as a flavoring for fizzy water or even a gin cocktail."

"Laura has been a great friend since our New York days in our early twenties. We both live in England now and enjoy our time in the countryside. A few years ago, Laura came to visit and brought pear compote made from her own pears. I have to admit it sat on the shelf for a few months, but when I finally got around to opening it, I discovered it was the perfect topping for my yogurt and granola in the morning. I now make it every year."