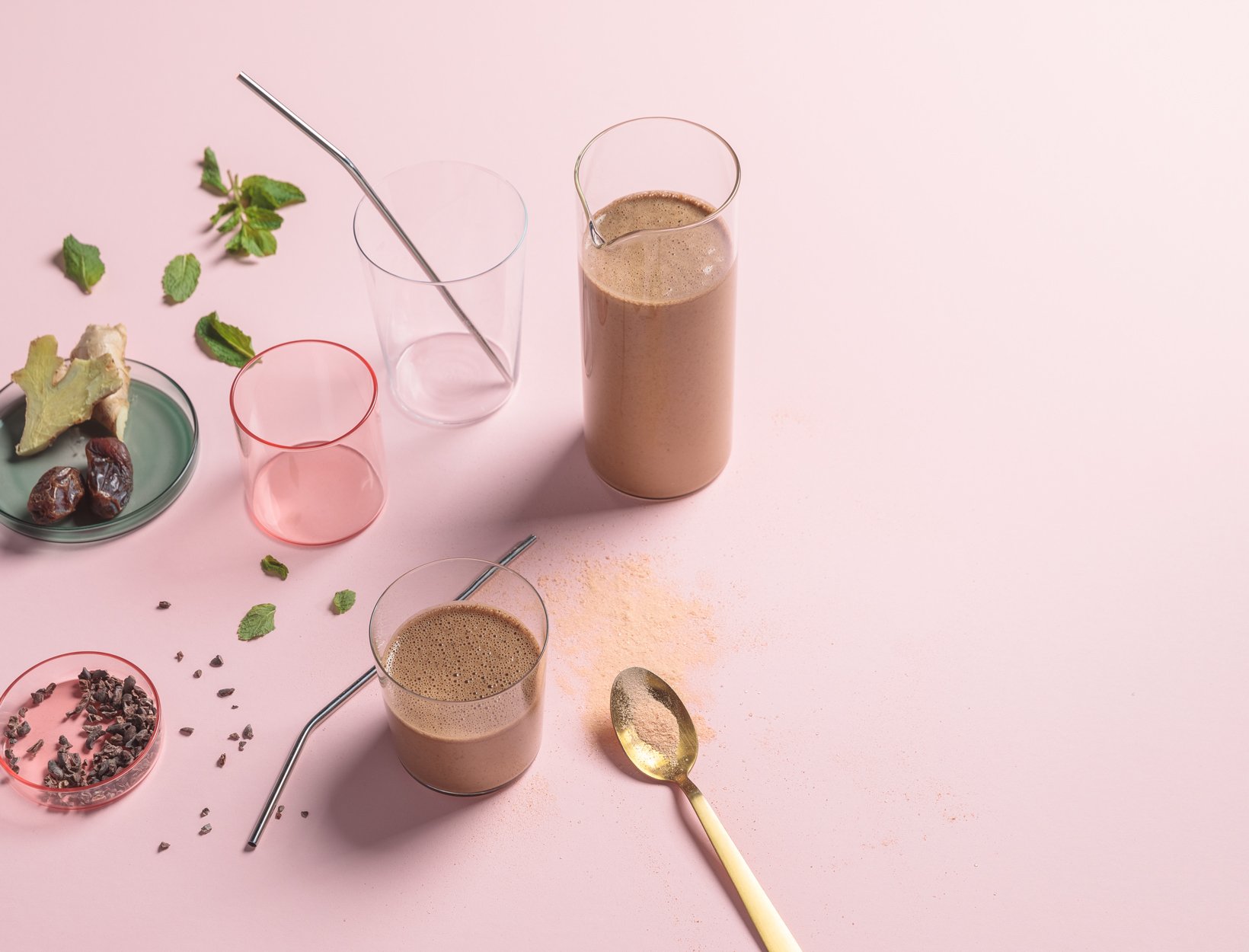 Three Delicious Ways to Get More Collagen into Your Diet
Getting more collagen into your diet can be a pretty delicious journey. It's naturally present in some foods, and these recipes are goop-reader favorites. There's a rich, fortified bone broth; wild salmon with leafy greens; and a mint chip SunButter smoothie spiked with GOOPGENES, all fantastic-tasting, yet simple enough to work comfortably into your weekday rotation.
Bone broth is a perfect breakfast alternative if you love something savory in the morning. Holistic nutritionist Elissa Goodman suggests adding collagen powder, fresh cilantro or parsley, and turmeric or ginger for extra flavor. Make a big batch like this for a several-day supply, and use any extra in soups or for cooking grains.

This delicious smoothie, packed with fresh mint and crunchy cacao nibs, tastes remarkably like a mint chocolate chip milkshake. Needless to say, we're hooked.

This is exactly what you want to eat while you're detoxing. It's mostly greens with a bright, tangy dressing and super filling avocado and salmon (which also happen to be packed with good-for-you fats).