3 Classic French Recipes from Chef Thomas Keller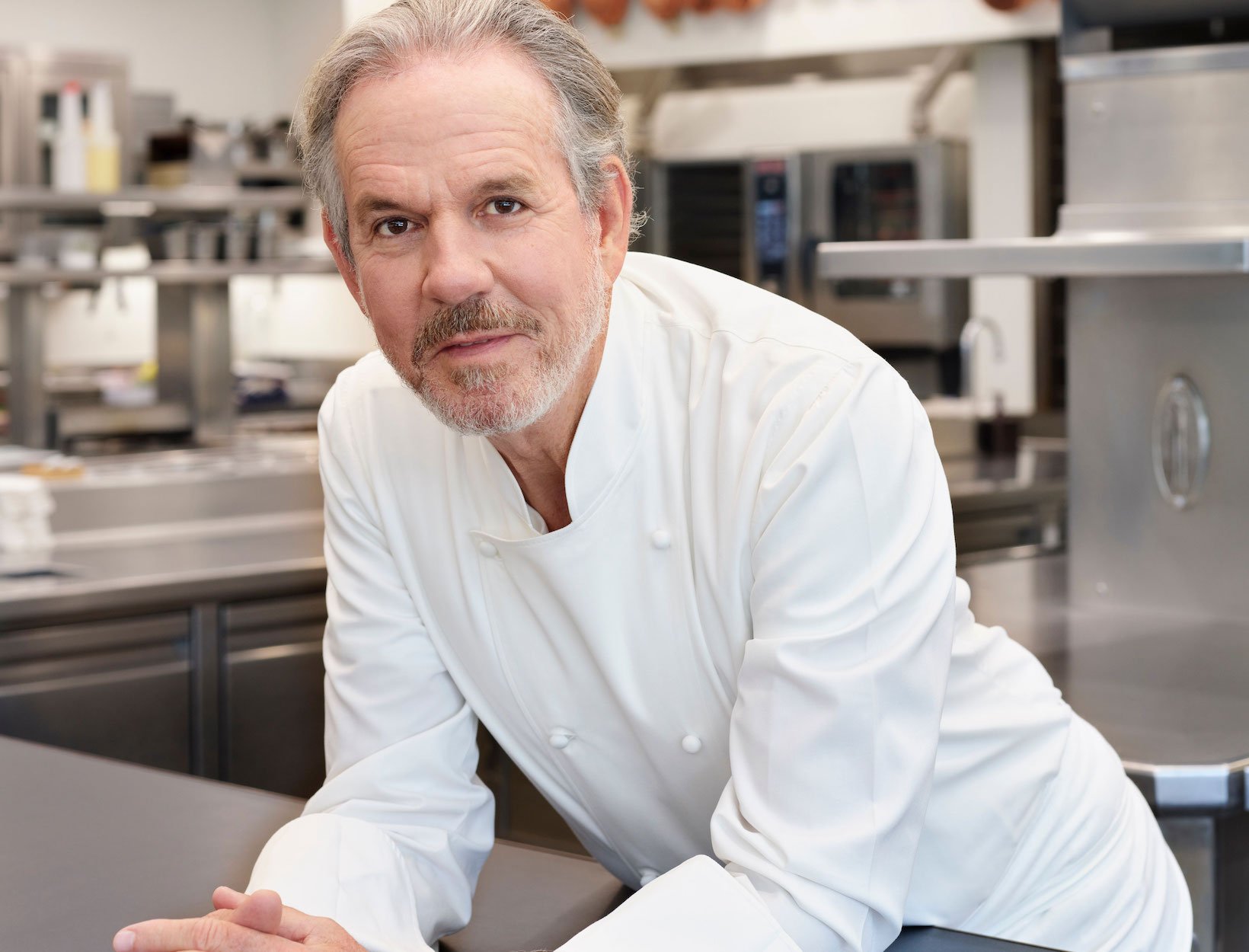 On October 14, 1998, 43-year-old chef Thomas Keller stepped through the doors of his newest restaurant in Napa Valley, modeled after the bistros of Paris, and felt there was something undeniably special before him. "When I walked into Bouchon for the first time to see real guests in there and the excitement and the energy, the way the design worked, the size and scope of the room…that was kind of when I felt it was going to be what it is today," he says.
Of course, Bouchon would go on to garner a Michelin star in 2007 and help solidify Yountville, California, as a culinary destination. (Yountville is also home to Keller's critically acclaimed French Laundry, located just up the street.) But Keller, who is the first and only American-born chef to have two restaurants with three Michelin stars each, is quick to pay tribute to the many who have had a hand in Bouchon's success, not only former and current staff but also those who supply the ingredients—the gardeners, the foragers, the fishermen. "I think [Bouchon has] been a terrific opportunity for us to represent those individuals in the work that they do and share our gratitude with them for nurturing us in so many different ways," he says.
Now, on the eve of the restaurant's 25th anniversary, Keller is set to open a new outpost in Coral Gables, Florida: Starting September 9, guests can enjoy Bouchon's beloved French classics as well as seasonal dishes in the comfort of the La Palma building, a historic landmark dating back to 1924. But if a trip to Florida isn't currently in the cards, you can bring a taste of Bouchon into your own kitchen: Below, Keller shares three classic French recipes—and why they remain so dear to him today.
"This was a salad that I used to make almost every day for family meal," says Keller, who's been making his house vinaigrette—a simple emulsion of Dijon, vinegar, and oil—since 1981. "At that time, we would eat family meal after service, so we'd have dinner around 10 o'clock at night, and the salad and the dressing [were] always part of that memory and that dinner. So it has great memories for me, and I'm so happy that people still enjoy it today—something so simple, so fresh, so nurturing that it's become one of our most requested salads at Bouchon."

The roast chicken has been a mainstay on Bouchon's menu since the very beginning. "Every culture in the world has a roast chicken," Keller says. "It presses all social and economic boundaries, and there are so many different parts of the chicken that result in different textures, different flavors that I really love. So roast chicken, to me, is the perfect meal." Best of all, it's relatively simple to make, requiring only five ingredients.

Keller says he's often asked what he'd eat for his last meal—and it would undoubtedly be this lemon tart, along with (of course) Bouchon's chocolate tart. "I love chocolate and lemon," he says with a laugh. Keller first tasted it in 1986, thanks to the pastry chef at Rakel, his first restaurant. The crust is uniquely made with raw pine nuts, which offer a nutty complement to the rich lemon custard. "I was just astounded by it," he says. "It was the best lemon tart I'd ever had, and that's been something that's been in my repertoire since then."