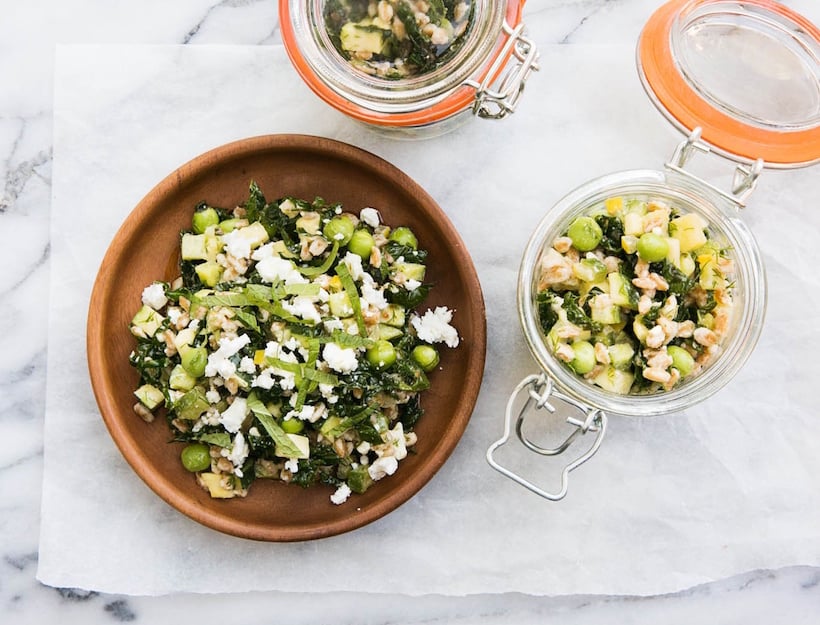 The Perfect Travel Meal
Not to generalize, but travel food is pretty terrible—and there's nothing worse than gnawing on a meager snack pack when you're starving and thousands of feet up in the air. To combat the problem, we came up with a simple—and relatively healthy—packed meal for long-haul flights, train rides, and drives.
This couldn't be easier; blend together some jarred roasted red peppers, white beans, and seasonings, and you've got a healthy, travel-friendly dip in minutes. Pack with crudité, pita chips, or rice crackers to dip.

A veggie-packed grain salad is perfect for traveling: It's filling, healthy, and actually tastes better at room temperature. We love the added brightness of preserved lemon rind, but don't stress if you can't find it—this salad is delicious without. Add some grilled chicken or salmon for extra protein.

Flapjacks are Britain's answer to a granola bar. Slightly chewier and denser than their American counterparts, they make a perfect breakfast treat or on-the-go dessert. Normally made with golden syrup, our version cuts out the refined sugar and replaces it with a combo of brown rice syrup and maple syrup.