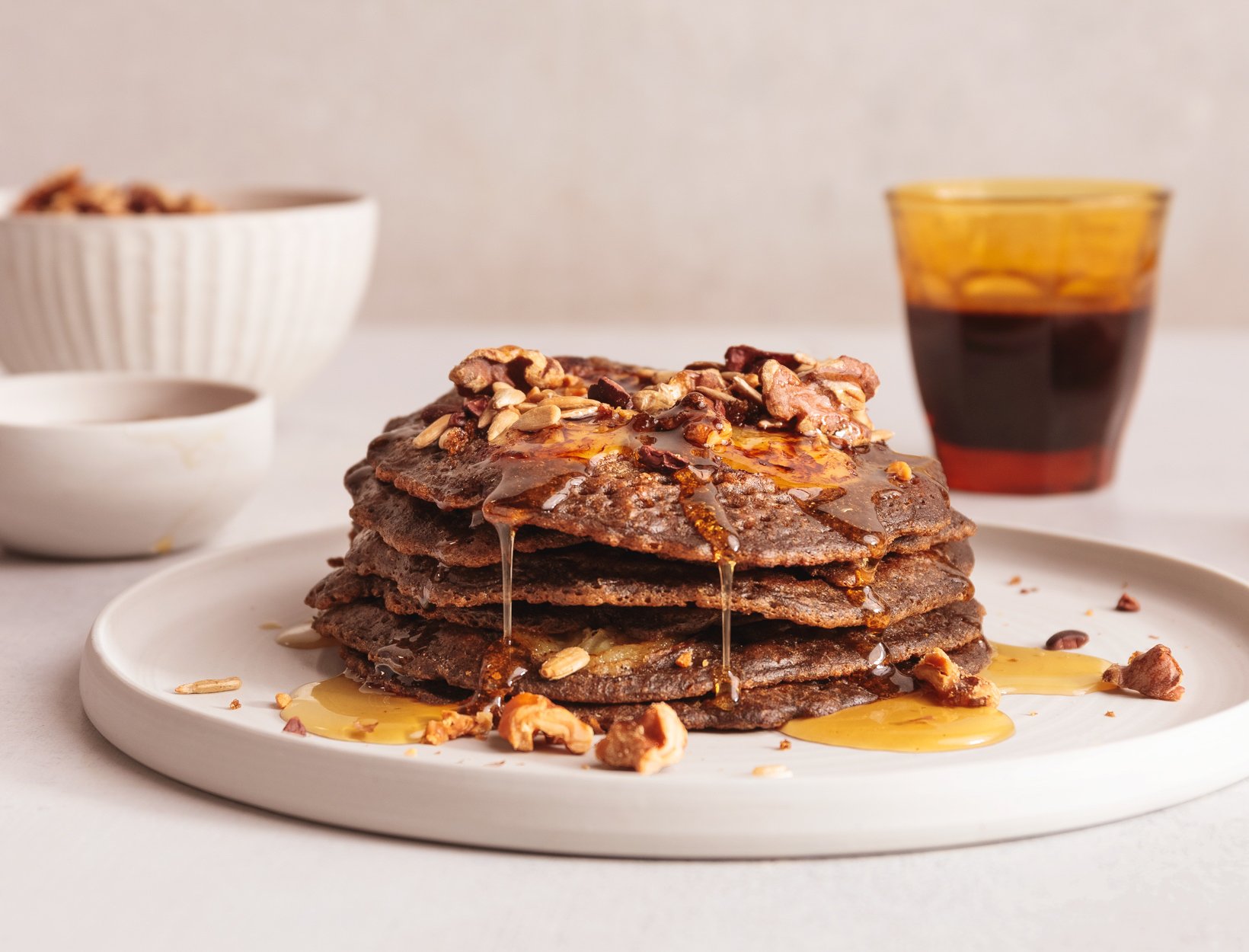 The Menu for the Day: OG goop Recipes for Breakfast, Lunch, and Dinner
A full day's worth of recipes is an idea we've loved since the early days of goop. GP's original version (which was also goop's second food article) is still one of our favorites: a delicious, vegan, gluten-free buckwheat pancake for breakfast; a not-your-mom's tuna sandwich with sesame-soy mayo on grilled ciabatta for lunch; and better-than-takeout caramelized black pepper chicken for dinner. These recipes are all still in heavy rotation over here—they're great as a full day's worth of meals or simply on their own.
This combination of nutty buckwheat and sweet, sticky banana is just great. These happen to be vegan but don't taste like it.

An out-of-this-world sandwich that can also be served without the bread on a bed of arugula with the soy and sesame mayonnaise as dressing.

What you always wish takeout will taste like but it sadly never does. Serve with jasmine or brown rice and stir-fried or steamed veggies.