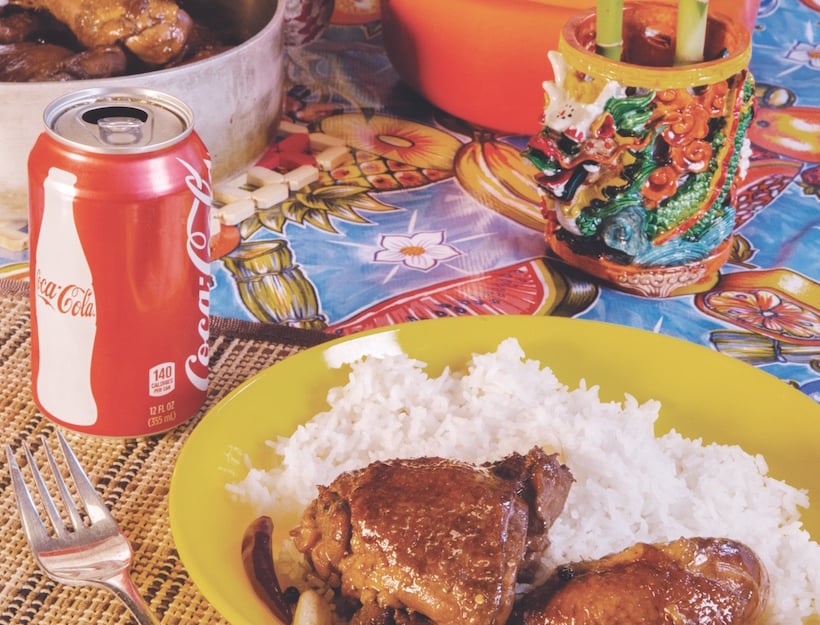 The Lucky Peach Cookbook is Great: A Few Of Our Favorite Recipes
We've been turning to the brand-new cookbook from Lucky Peach almost daily in the past few weeks: They've managed to take some theoretically difficult Asian concepts and make them really accessible and easy, without sacrificing any of the taste—not always a simple thing to do. While everything that we've tried is great and full of authentic flavor, the recipes below are a few favorites so far.
Reprinted from Lucky Peach Presents: 101 Easy Asian Recipes. Copyright © 2015 by Lucky Peach, LLC. Photos by Gabriele Stabile. Published by Clarkson Potter, an imprint of Penguin Random House, LLC.
The fresh herbs add incredible flavor to this fried rice. If you don't have leftover rice, cook some fresh and spread it out on a baking sheet so that it can cool and dry out more quickly.

The skin on this magical chicken is so tender and silky—don't even think about not eating it.

This might be the best kimchi pancake we've ever had—and it's stupid easy to make.