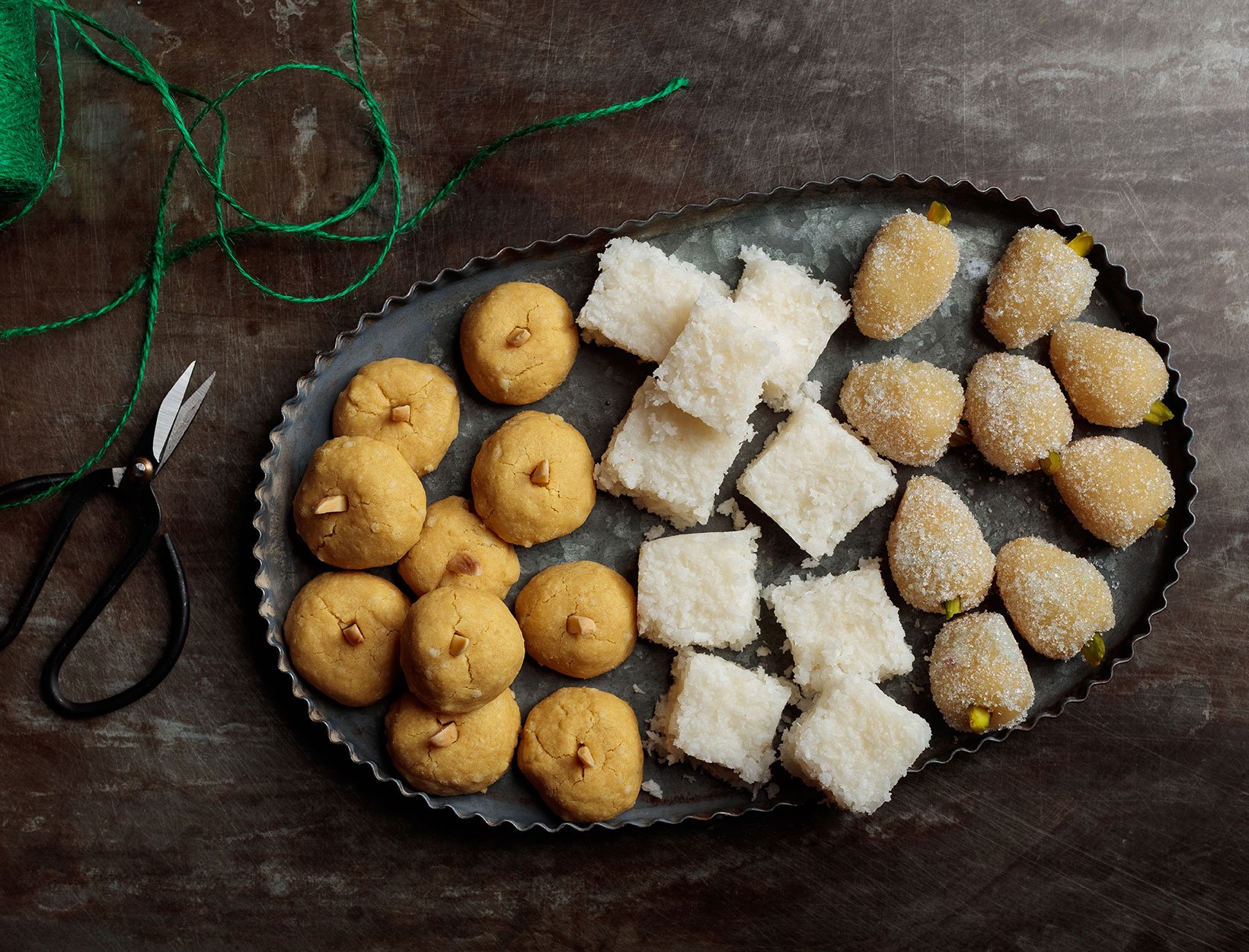 The Chicest (and Tastiest) Holiday Cookies from Designer Behnaz Sarafpour
The Chicest
(and Tastiest)
Holiday Cookies
from
Designer
Behnaz Sarafpour
Behnaz Sarafpour's taste extends beyond fashion (everyone from GP to Michelle Obama has worn her quietly glamorous, beautifully made pieces) and clean perfume (she makes the lightest, prettiest flower waters). "I love to cook," she says. "It relaxes me." She uses her flower waters in each of these three incredibly good-looking, incredibly delicious cookies, which are also, miraculously, all gluten- and dairy-free. There are pistachio marzipan berries infused with delicately sweet jasmine, coconut squares scented with orange blossom, and tender chickpea cookies with almonds and rose water. They make absolutely stunning gifts, though definitely make some extra for yourself—they're impossible to resist.
These cookies are simple and elegant. The nutty flavor of the chickpea flour alongside the almond and slightly sweet rose water is divine.

These flour-free coconutty squares are like posh gummies: sweet and chewy, with just enough orange blossom.

These little marzipan berries are pretty enough for high tea, and best of all, they are completely no-bake.