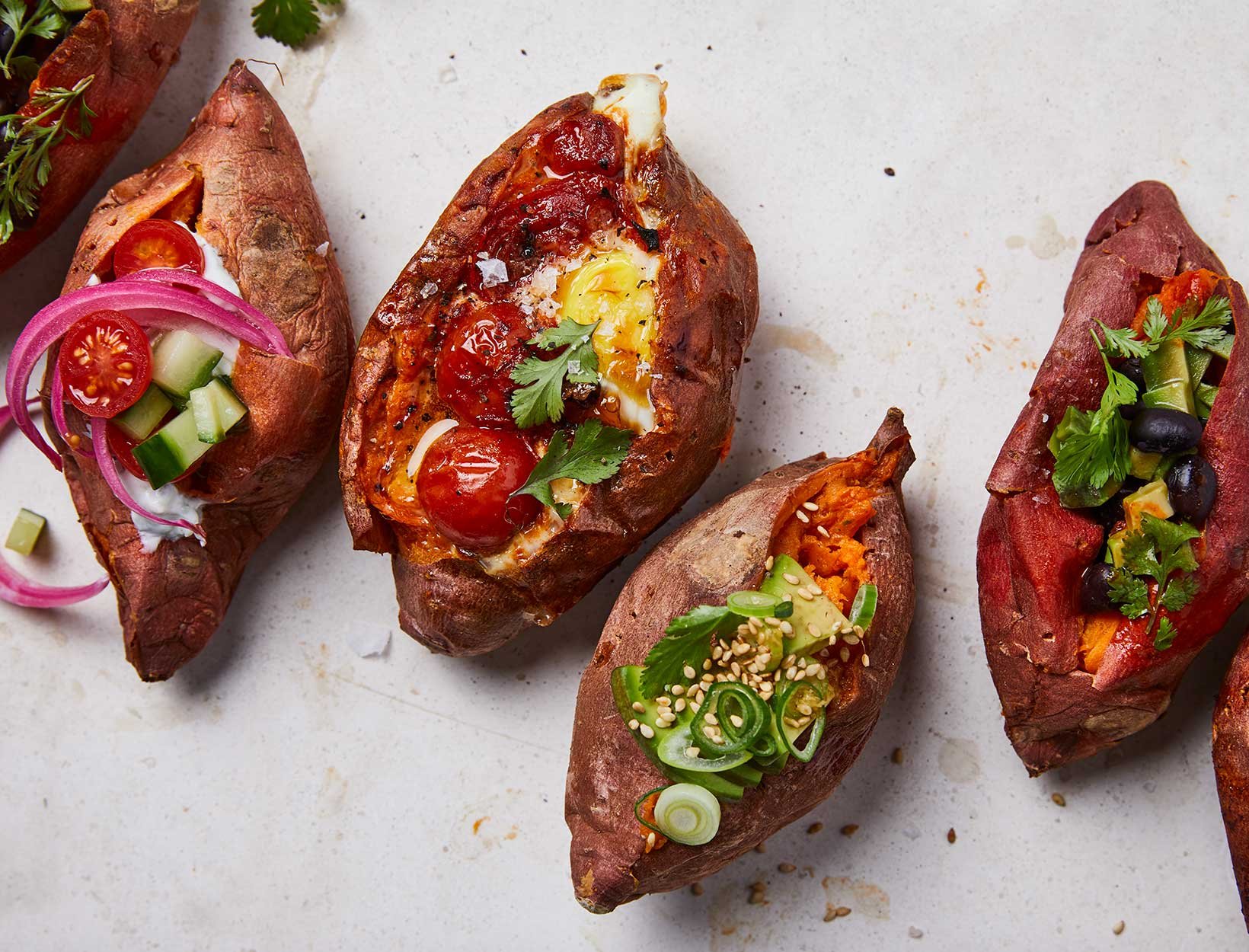 The Grain-Free, Vegetarian Breakfast Solution: Sweet Potatoes
It was 7:30 a.m., we were famished, and the only produce in the goop kitchen was sweet potatoes. Necessity is the mother of invention, so we roasted them, then doctored them up with scattered herbs, dollops of yogurt, and drizzles of hot sauce. Not only were they delicious and super satisfying; we realized that a sweet potato breakfast can address many nutritional issues in one warm, savory-sweet swoop. They're vegetables themselves of course, and we've packed them with vegetables; if you're grain-free, they're warm and carb-y but grainless (and if you've avoiding nightshades, skip the shakshuka). All the variations we tried are delicious—and incredibly easy to make.
We riffed on our basic concept with favorite ingredients: black beans, avocado, and pickled jalapeño spice up the Mexi-Cali version. Tzatziki and pickled and fresh vegetables add crunch to the Mediterranean-inspired mezze sweet potato, while bright ginger, salty tamari, and nutty sesame round out the sesame one. And a rich, spicy tomato-and-pepper stew makes a fantastic iteration of shakshuka. Each is a brilliant way to start your day, and we wouldn't blame you if you did the very same thing for dinner, too.