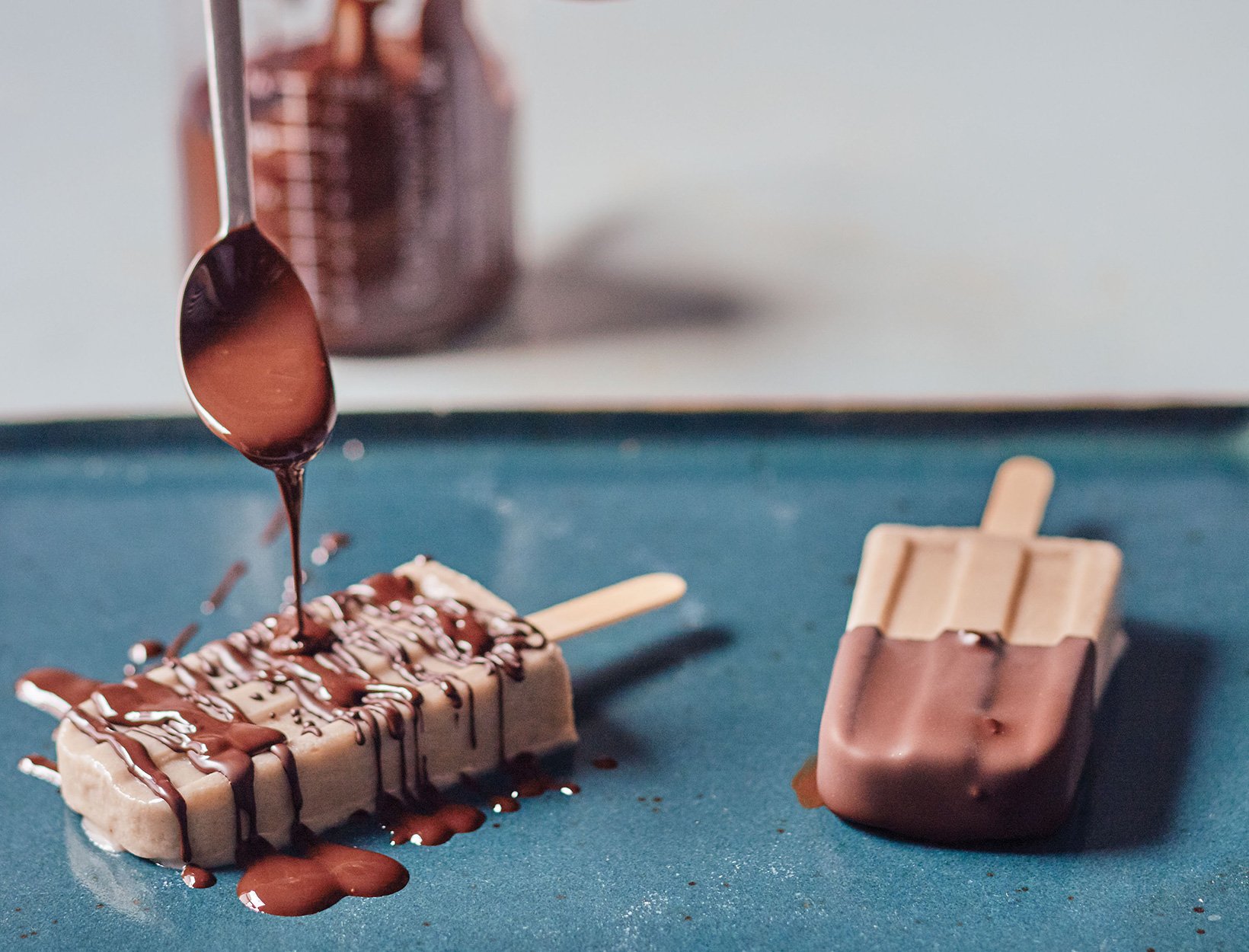 Superfood Popsicles That Taste as Good as They Look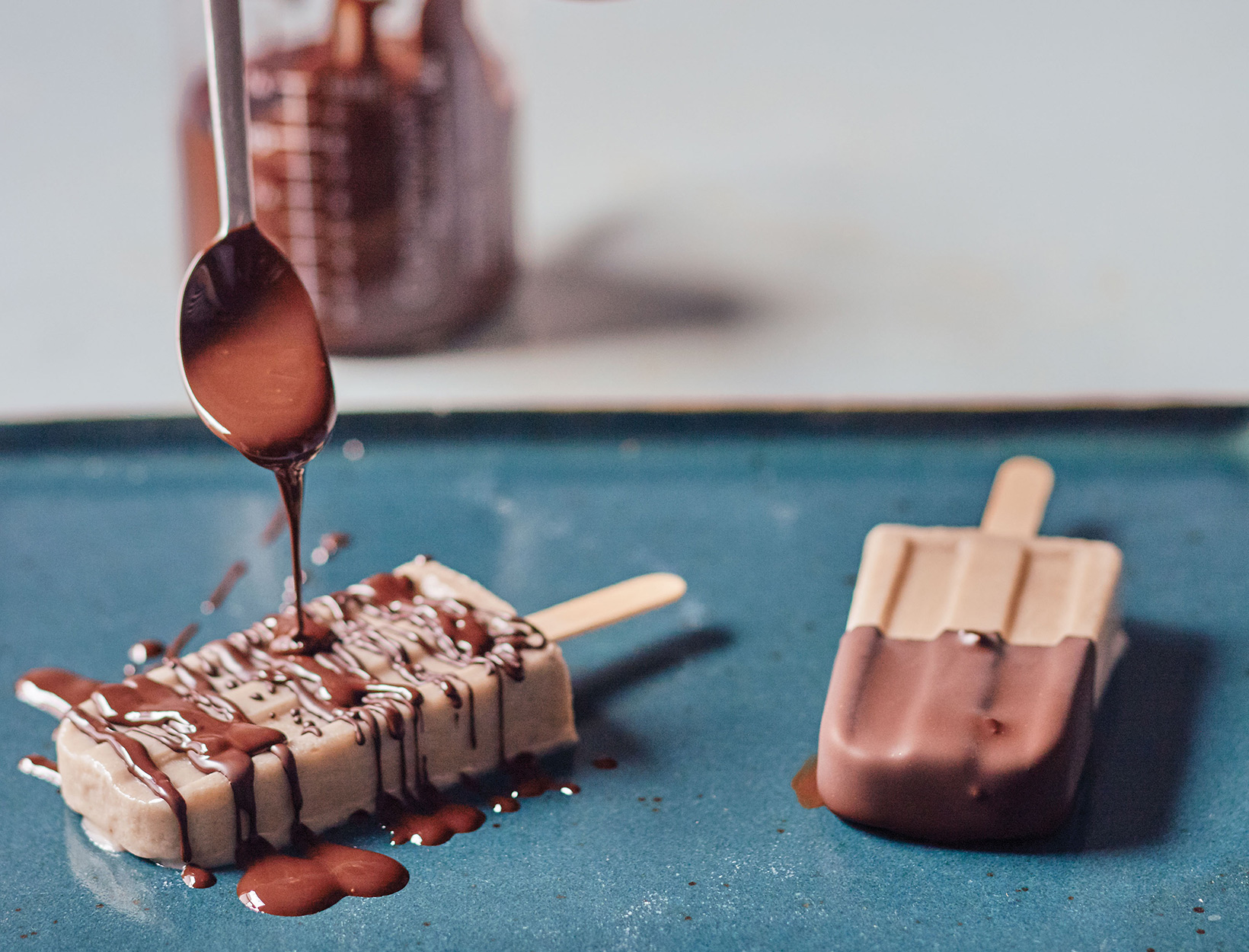 In process: Chocolate-Covered Banana Pops from Liz Moody's new cookbook.
Superfood Popsicles That
Taste as Good as They Look
From Chocolate-Chip Cookie Dough to Tomato-Beet Bloody Mary, these icy-delicious popsicles taste like serious indulgences—but are actually incredibly good for you. And Liz Moody—we're huge fans of her blog, Sprouted Routes, and her recipes, which she's contributed to goop on multiple occasions—has just written a cookbook full of them. Whether you're looking to improve metabolism, skin, or immunity, think of healthy popsicles precisely the way you would a smoothie, Moody says.
"Glow Pops have all the flavor of your favorite desserts, snacks, or cocktails, but they're designed to heal," says Moody. "Many of the recipes are inspired by my travels, both in terms of flavors and healing remedies from different cultures. The pops shared here are three of my favorites—the Spicy Arugula Jalapeno is the best of the green smoothie pops and really gets your metabolism going in the morning, the Pink Lemonade is deceptively simple (and great for your detoxifying from summer debauchery!), while the Neapolitan uses chia seeds for a super creamy texture, plus tons of protein and skin-nourishing healthy fats."
Below, Moody shares three of her favorites—aimed at supporting immunity, reducing bloat, and nourishing skin, respectively.
"Attention, spicy food fans: This pop is for you. A play on a salsa from one of my favorite Mexican restaurants, this pop is a sweet and spicy dream. These are amazing if you feel yourself coming down with a cold, as one jalapeño contains 18 percent of the recommended daily vitamin C, and its spiciness can help clear mucus from your nose and throat. Be careful to remove the seeds and all the white membrane from your pepper before blending, though, or your tongue might get a bit more heat than it's ready for!"

"Raspberries are one of the most fiber-filled fruits, meaning they'll help keep you regular and eliminate bloating, while lemon helps support your liver, the body's natural detoxifier. But for me, these pops are all about the flavor—they're just the refreshing, juicy hit I crave on a hot day."

"Chia seeds are the secret that allows this pop's layers to remain distinct, while also adding tons of fiber, protein, and good fat to plump your skin and make it glow. I love to use chia seeds in pop recipes because they give the pops a creamy, almost gelato-like texture, and these are no exception—the final result is as decadent as a childhood ice cream sandwich. Strawberries, beyond being the pretty, fruity counter to the vanilla and chocolate, are rich in vitamin C, which helps create skin-boosting collagen."