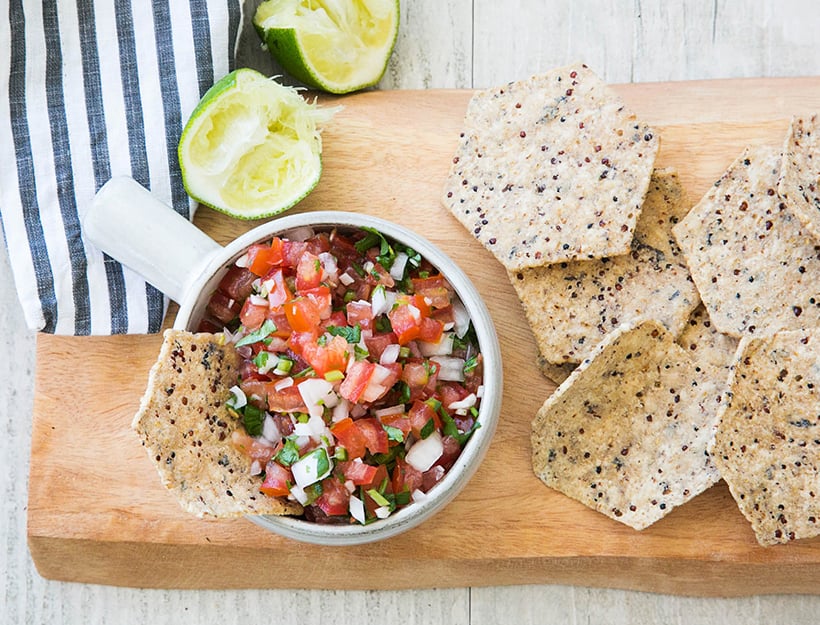 Summer Go-To: Watermelon Margaritas & Fresh Salsa
We've been gravitating to Late July chips at the grocery store lately (the flavored, all-organic tortilla chips are insane), and when we learned that it's a family-owned and operated business, and that the brand's founder, Nicole Bernard Dawes, has testified in front of congress on the economic impact of organic farming, we had to reach out and say hi. And get a couple of her go-to summer entertaining recipes in the process.
Fresh and so easy to throw together, this salsa is awesome on scrambled eggs for breakfast, tacos for dinner, or simply eaten with chips. Nicole suggests adding corn, diced mango, black beans, or avocado if you want to mix things up a bit.

Perfect for warm summer nights, this watermelon margarita tastes like a deliciously boozy agua fresca. Make extra and store in the fridge for the next round.