10 Summer Cocktails and the Barware to Match
Written by: Caitlin O'Malley
|
Published on: June 26, 2020
|
Updated on: July 12, 2023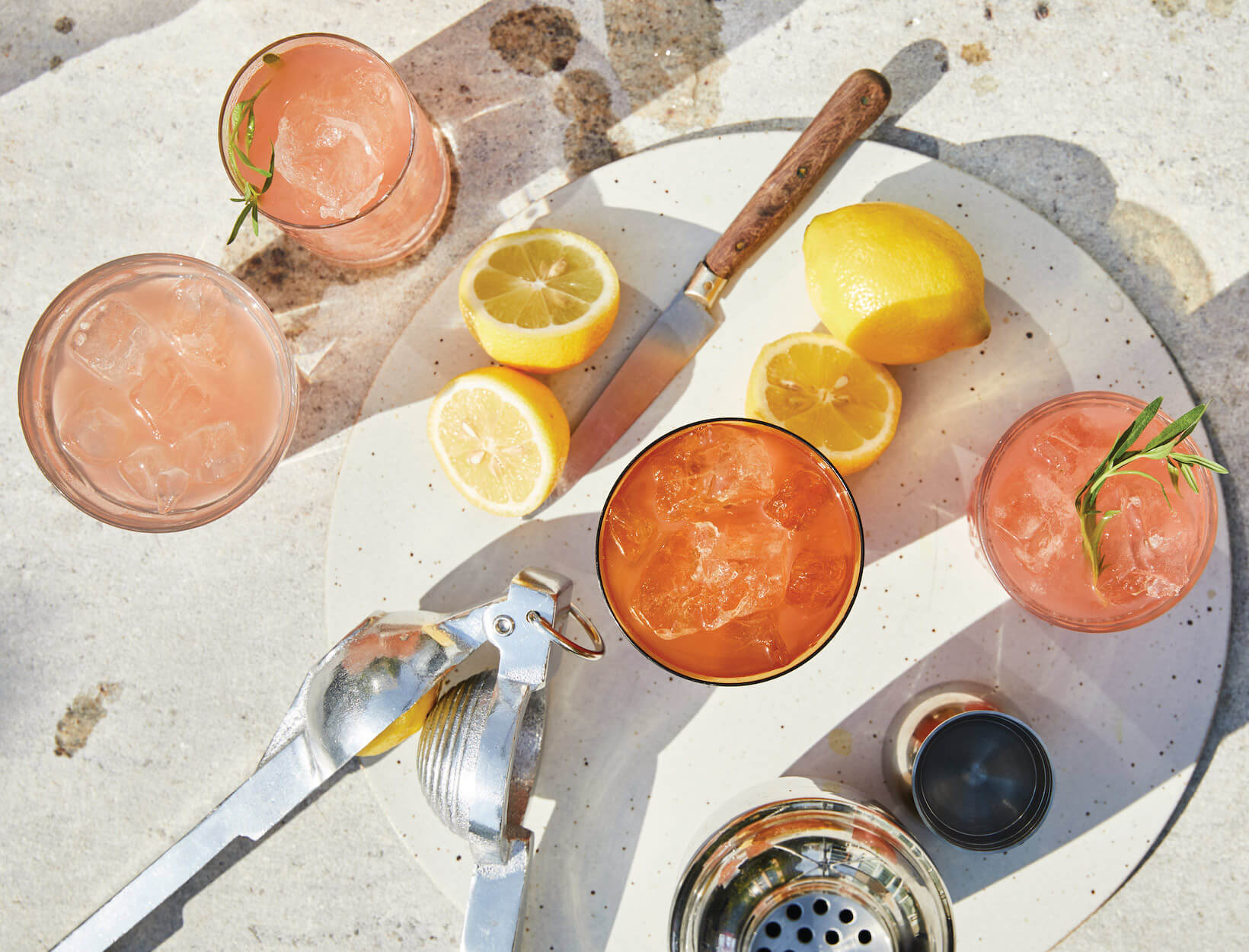 Austere Manhattans and martinis can have their moment any day of the year, but summer is for punchy, bright, refreshing cocktails. We've collected some of our favorites—without playing favorites. Gin, vodka, tequila, bourbon, rum: The gang's all here.
CLEAR SPIRITS
Gin and vodka are a good fit for all the seasonal produce you can find this time of year. They also tend to be lower in sugar than other spirits.
TEQUILA
We love a tequila drink. (We wrote a story about how it's made—a pretty amazing process.)
BOURBON AND DARK RUM
These darker spirits are a touch sweeter, but as they age, they become deeply rich and layered. Great to sip straight or to mix.
WINE COCKTAILS
Wine and fortified wines, like sherry, can make for a lighter lower-ABV cocktail situation if you're keeping it mellow. They lean floral and fruity, which is perfect for summertime.