3 Simple Vegan Desserts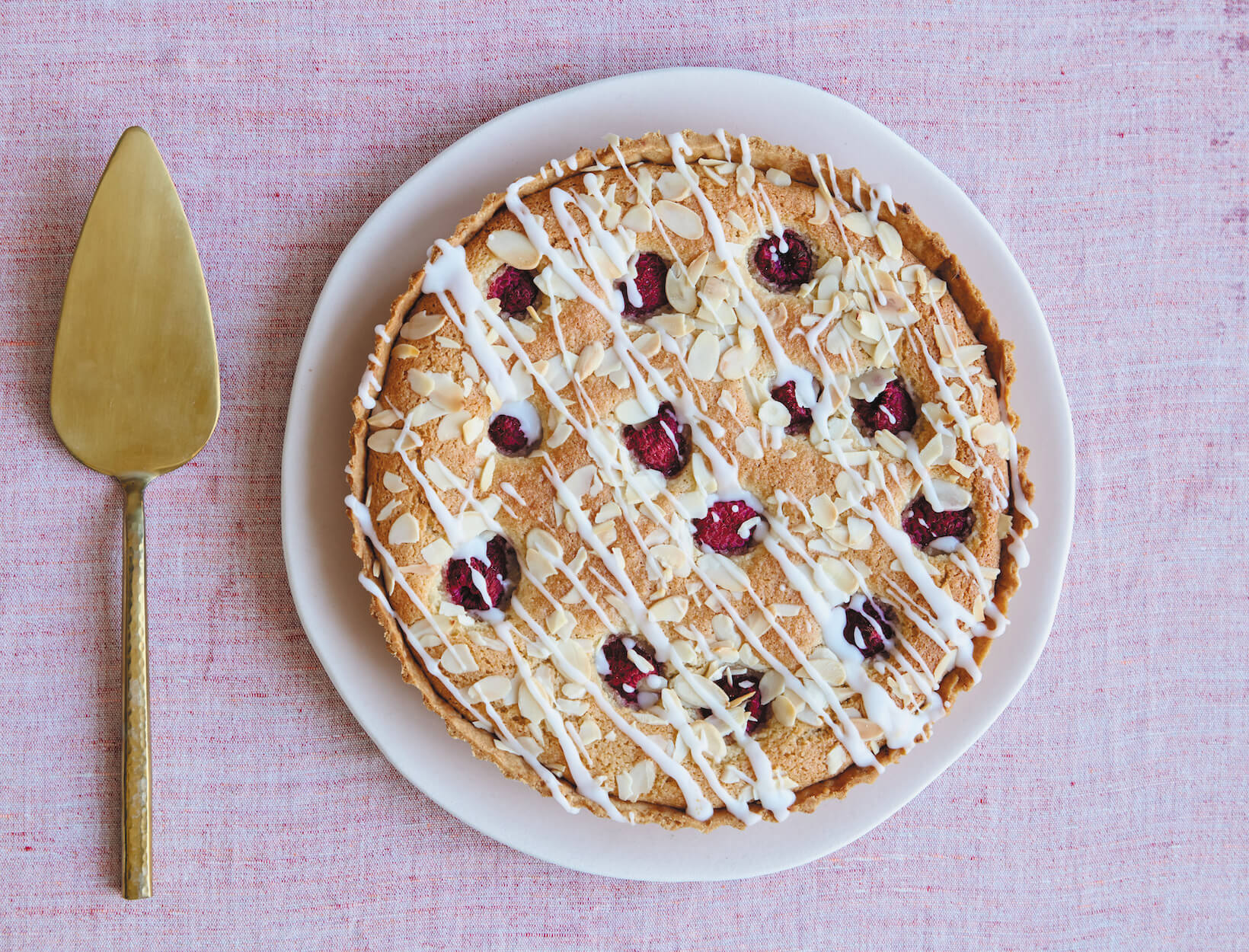 Freya Cox won our hearts on The Great British Baking Show. Cox gave herself the added challenge of making all her desserts vegan—a GBBS first. We were sad she didn't make it to the finals, but we knew we hadn't seen the last of her. Cox's vegan baking cookbook, Simply Vegan Baking, is here, and it's full of stunning plant-based sweet and savory baked goods.
Her approach is simple but thoughtful. We were prepared for complicated substitutions and methods, but all her recipes are very intuitive. She calls for vegan alternatives that are available in many grocery stores today, like vegan butter and soy milk. The book is filled with delightful treats for plant-based eaters (or those who cook for them) and step-by-step guidance that can coax even the most inexperienced bakers into the kitchen.
A Few Recipes from Simply Vegan Baking

"Bakewell tarts are such a well-loved teatime treat that there was no doubt I needed the perfect recipe for one. The crisp pastry and soft chewy frangipane match so well with the slightly sharp jam—they are a real favourite. I have included a recipe for the pastry here, but you could use shop-bought pastry, if you prefer."

"These biscuits are so soft and buttery, they literally melt in your mouth. They look like they require lots of effort but take little to no time to make."

"These cupcakes are a must throughout the autumn months. They will sit proudly as a centre piece at any Halloween celebration! The added pumpkin purée gives the cupcakes a moist texture, balanced by perfectly spiced cream cheese frosting."

---