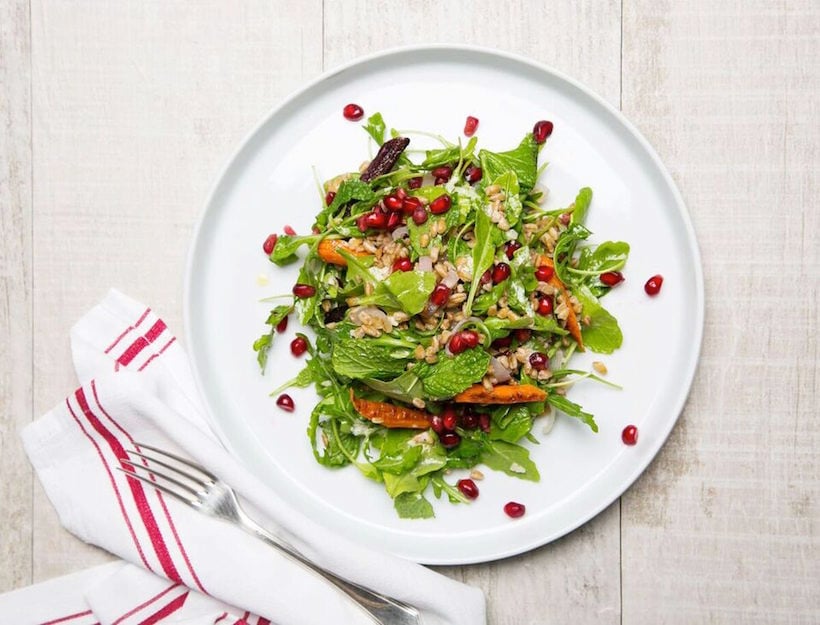 Seasonal Ingredient: Pomegranate
Not only is this a colorful pre-holiday salad, but pomegranates are packed with antioxidants and Vitamin C, both critical in a mounting flu season. This is a great choice for entertaining, and pairs really well with simple chicken or salmon.
This is a perfect seasonal salad full of caramelized veggies and autumnal flavors. Filling enough for a solo lunch, it also scales easily to make a stunning side dish for a holiday potluck or dinner party.