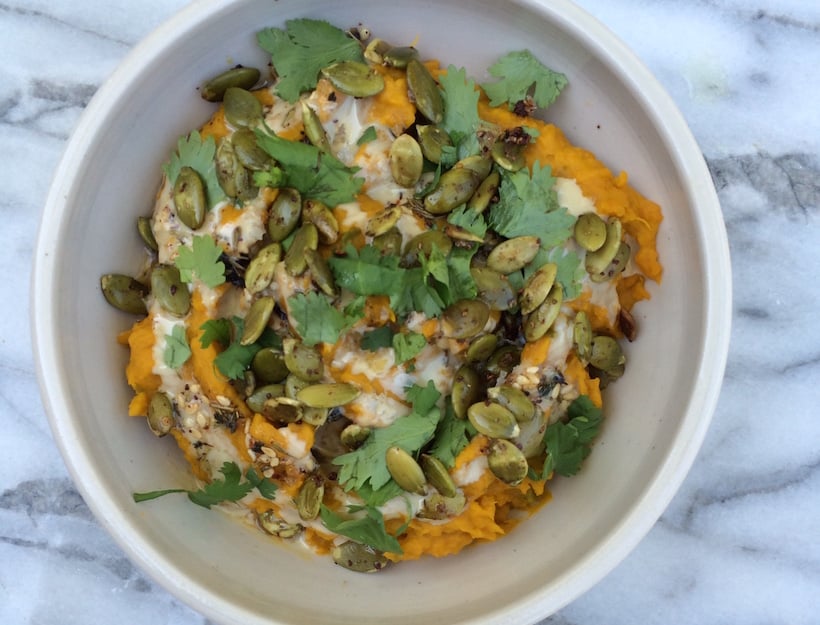 Seasonal Ingredient: Mashed Kabocha Squash
Ever a crowd-pleaser, any sort of starch is always a good choice come fall. This hearty side pairs really well with grilled chicken and other roasted vegetables.
Like potatoes, Japanese kabocha squash is quite starchy, which makes it perfect for mashing. We topped ours with tahini, za'atar, cilantro, and spiced pumpkin seeds, but it's great plain or with whatever toppings strike your fancy.