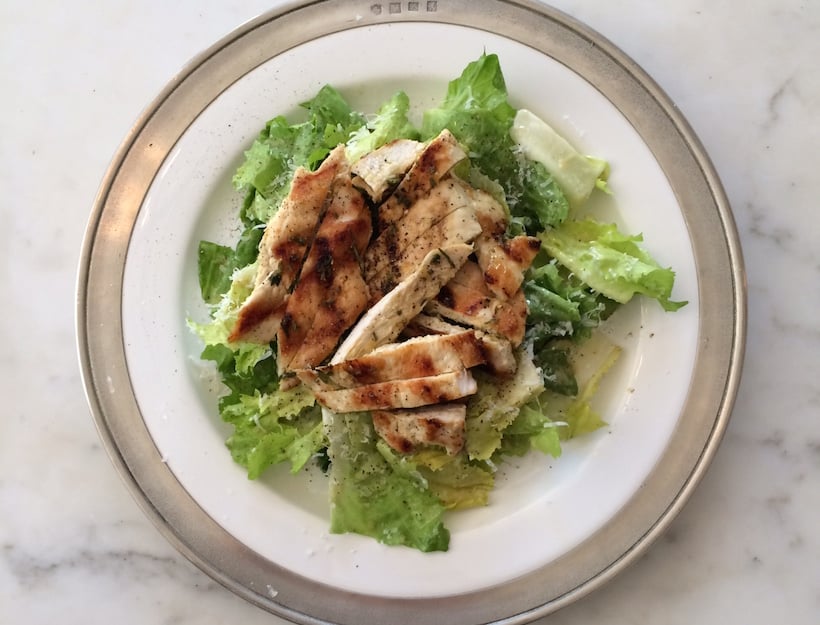 Seasonal Ingredient: Escarole
Slightly bitter, escarole is somewhat of an acquired taste—though it's undeniably delicious when paired with a Caesar dressing.
When escarole is in season, its slightly bitter leaves are the perfect green for an otherwise classic Caesar salad. If you don't have time to marinate the chicken, simply pour the marinade over the chicken while it rests—you'll still get great flavor.