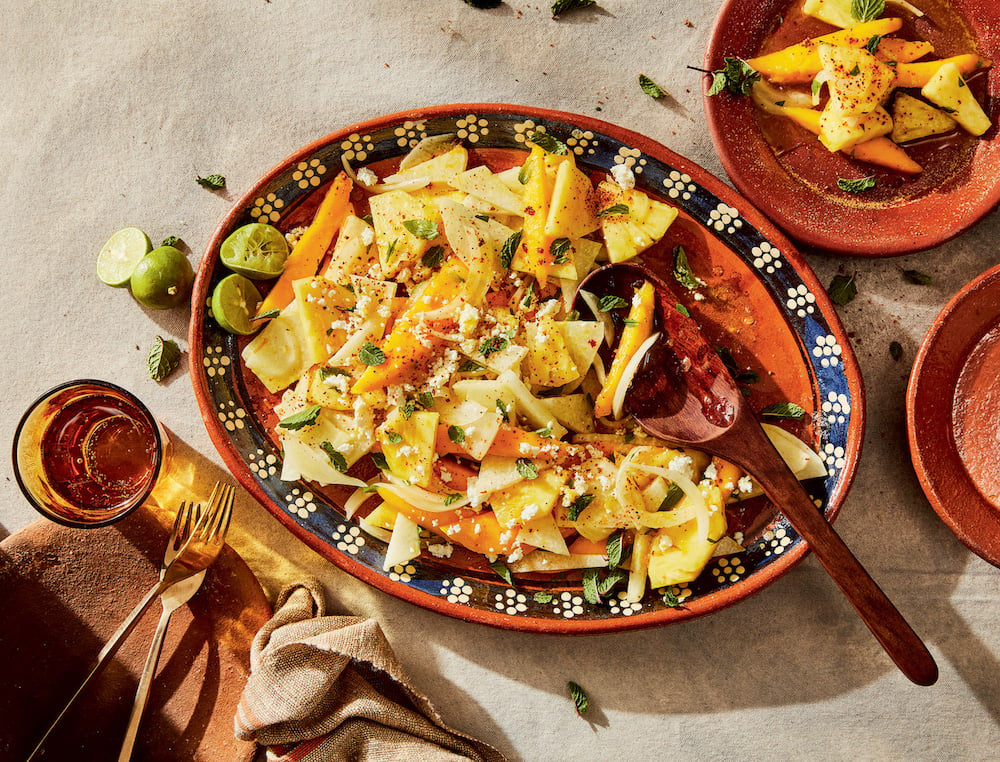 Celebrating the Beauty of Regional Mexican Cooking in Mi Cocina
Celebrating the Beauty of Regional
Mexican Cooking in Mi Cocina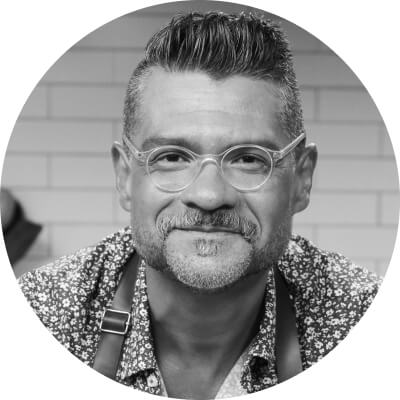 When we asked about his debut cookbook, Mi Cocina, Rick Martínez said, "This cookbook is a complete and true reflection of me as a human being." As longtime fans of his, we can see it clearly. Like Martínez, the book is bold, eclectic, and joyful.
We typically see either cookbooks that are technique-forward or cookbooks that, through the recipes, tell a story about place, people, culture, and history. Mi Cocina does both and oscillates between the two effortlessly, because that's Martínez's style. He is a storyteller and a highly skilled chef. He is intuitive and methodical. And reading his book will likely bring you to tears, more than once.
While Mi Cocina ended up being this remarkable and nuanced rendering of self, that wasn't Martínez's original intention. The shift in the national conversation around race, equity, and representation that started after the killing of George Floyd in 2020 was a catalyst for Martínez to confront the many compromises he'd had to make to succeed in food media. During this time, he also learned that while working at Bon Appétit, he'd been paid less than his White coworkers. "These things changed the world and also my perception of life and what was important to me and how I had lived my professional life," he says.
And this changed the trajectory of the book. It wouldn't be an easy intro to Mexican cooking, where flavor and technique are often dumbed down for weeknight-friendly iterations of complex dishes. But it wouldn't be strictly about authenticity either. In Mi Cocina, Martínez writes, "When you call something authentic, you're necessarily saying that everything else is not." Instead, the book is full of iconic Mexican dishes that Martínez tried and fell in love with on an incredible 586-day road trip across the country. His versions of these recipes serve as an homage to the places he traveled and to the people he met.
"I want this book to be a teaching moment," Martínez says. "A way to expand the repertoire, teach people about the diversity of the cuisine, culture, and regionality of Mexico." And it does. Martínez has organized the book by region, so you can see how the ingredients and techniques are informed by the vast diversity of the landscape—from the Sonoran Desert to the mountainous rain forests of Veracruz and the salt marshes and coastal dunes of Baja. There are clear and approachable instructions for more-involved or potentially intimidating recipes—like tamales or mole—that don't sacrifice flavor or tradition for the sake of ease. There are vegetarian swaps and many traditional vegetarian recipes from the plant-based diet enjoyed by Indigenous people prior to the Spanish colonization of Mexico. And the book doesn't require any expensive equipment. Martínez says he'd rather have you spend your money on a ticket to Oaxaca.
Recipes from Mi Cocina

Roasted vegetables in a rich corn broth made from fresh and dried corn and green chiles.

Mango, pineapple, and jicama salad with an orange-lime dressing.

Spinach and squash blossom fritters with roasted tomato and jalapeño salsa.

---
We hope you enjoy the book recommended here. Our goal is to suggest only things we love and think you might, as well. We also like transparency, so, full disclosure: We may collect a share of sales or other compensation if you purchase through the external links on this page.