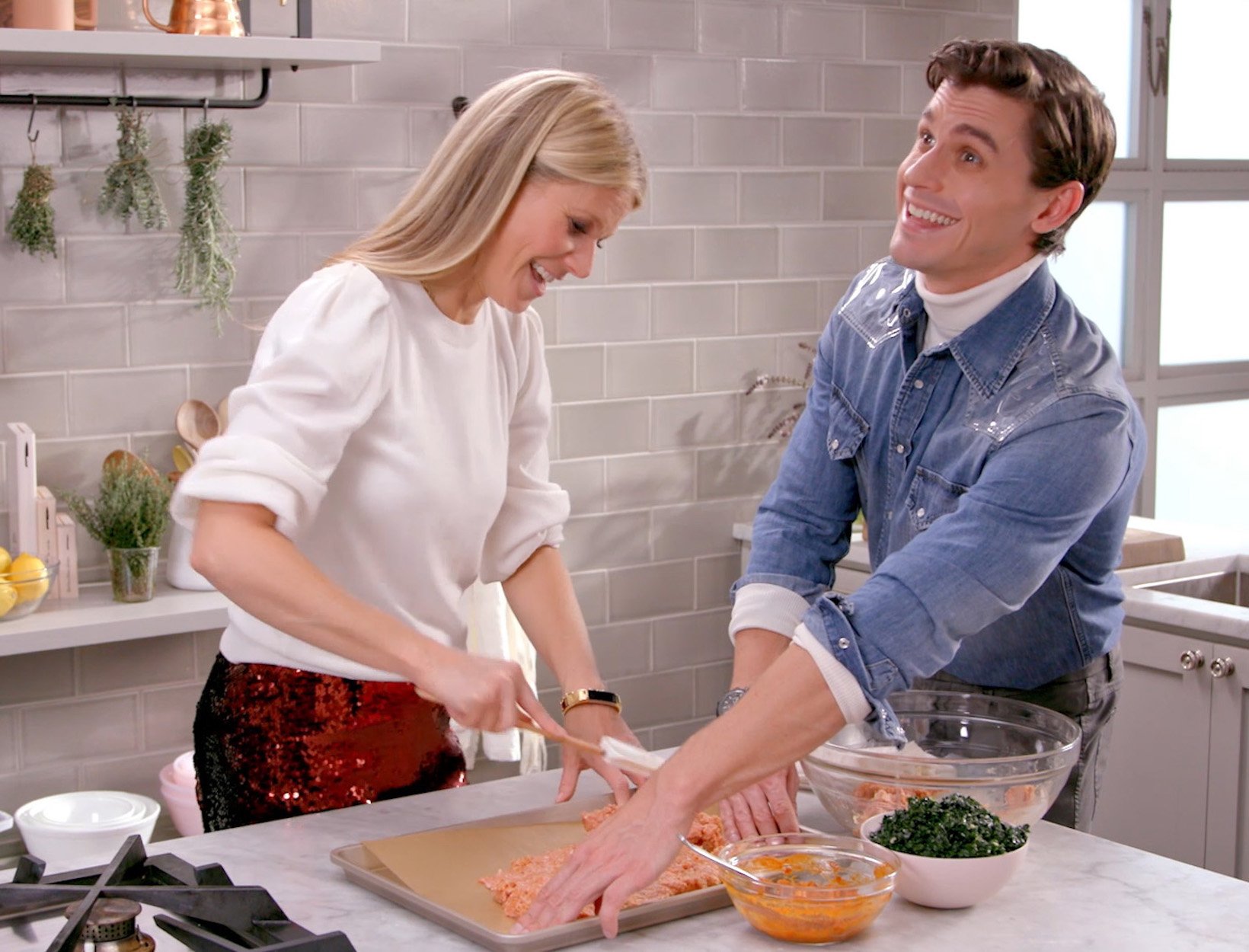 Real Men Eat goop: The Meatloaf
Real Men Eat goop:
The Meatloaf
Queer Eye has us in tears and hysterical laughter in equal measure. Star Antoni Porowski brings brilliant cooking tips to the show—he seriously simplified our omelet-making, for one, and we love his perspective on guacamole. He makes his decidedly indulgent Cheddar-stuffed meatloaf with a classic ketchup and Worcestershire glaze (find the recipe in his new cookbook, Antoni in the Kitchen, out later this year). He and GP got together and she showed him her version: a cleaned-up, vegetable-packed, chipotle-glazed roulade.
Serve this cheesy, dreamy meatloaf with tender minted peas, buttery fingerling potatoes, and a leafy green salad. "Leftovers cold next day = SO good. A nice thick piece makes a fantastic sandwich with a bit of mayo and some butter lettuce on a nice sourdough. YUM," says Antoni.

This meatloaf roulade has plenty of good-for-you kale and sweet potatoes under all that sweet, tangy, spicy glaze—you'll be glad to have extra for drizzling and dipping.