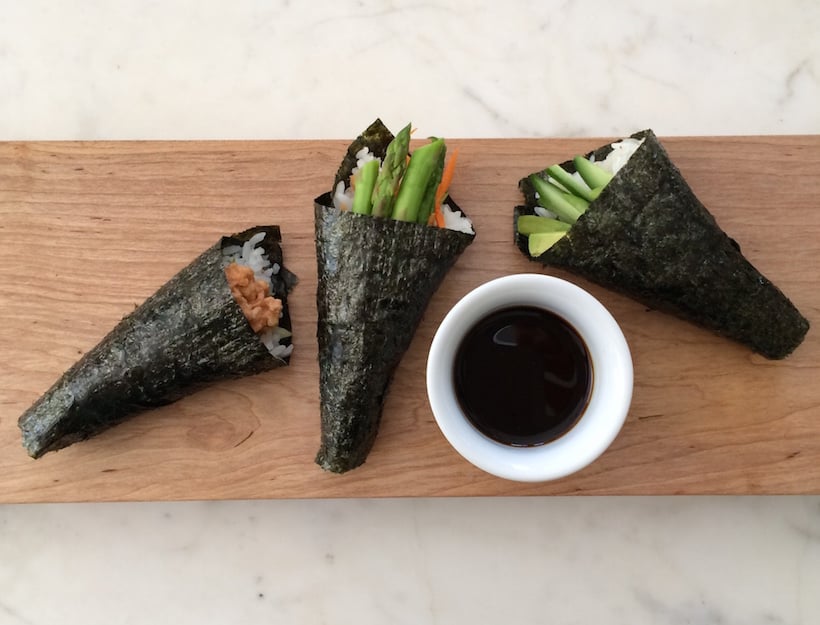 Quick Lunch: Easy Hand Rolls
At first glance these may look a little intimidating, but a hand roll need not be perfect: In fact, it's kind of the perfect catch-all for anything you have on hand. If salmon doesn't appeal, the recipe includes tips for some veggie combos like Asparagus & Carrot and Cucumber & Avocado.
Making hand rolls may sound intimidating, but if you buy cooked rice and wasabi from a grocery store that makes their own sushi, they're actually quick and easy.