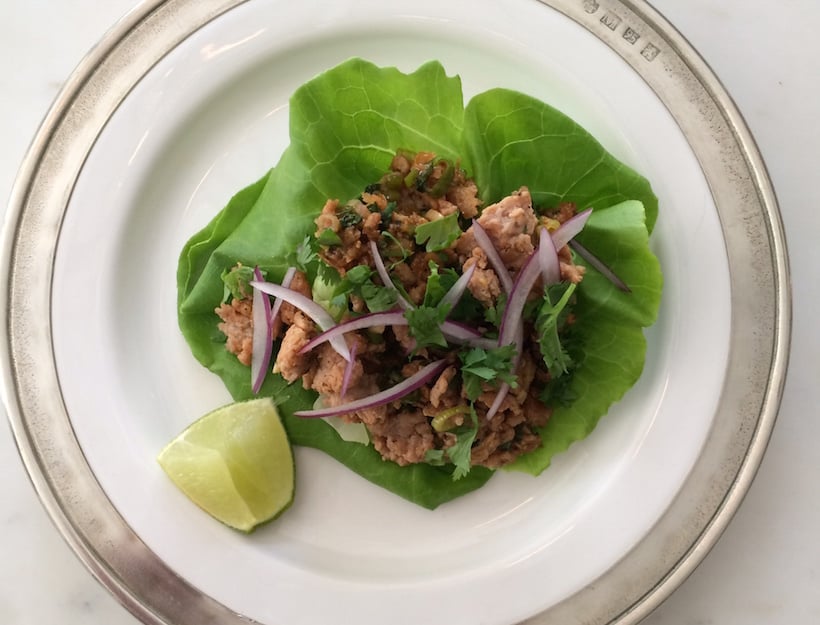 Quick & Easy Lunch: Turkey Larb
Admittedly, the salad bar come lunchtime can get a little tired—but most of us don't have the access, the time, or the inclination to whip up an intensive mid-day meal. Going forward, we'll be adding more quick and easy lunches to goop (every week, in fact). This one can be made in advance, packed, and assembled at the office.
Perfect for a quick lunch, these little turkey larb lettuce cups are healthy, full of flavor, and come together in about 15 minutes.