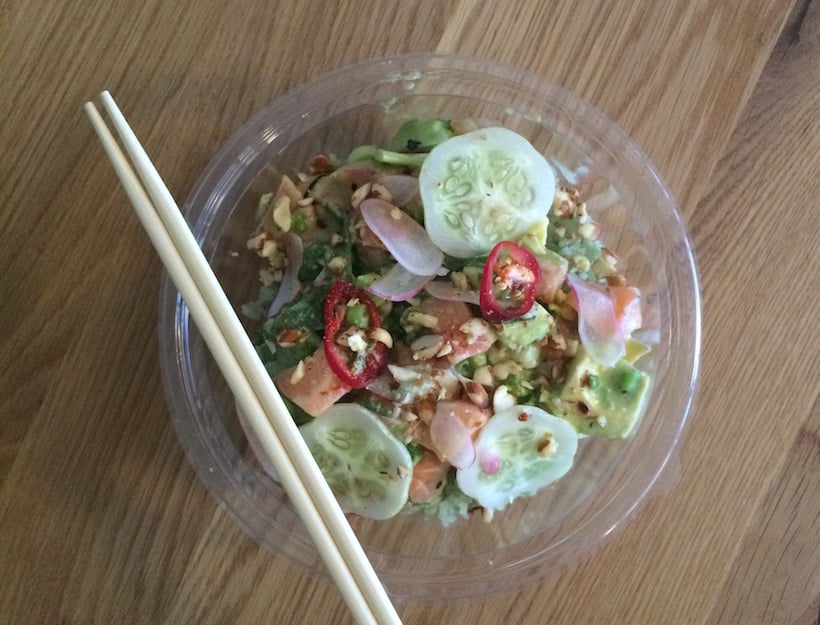 Quick & Easy Lunch: The Dockweiler
At Sweetfin—one of L.A.'s most popular new poke arrivals—they've decided to deviate a bit from straight-up tuna bowls. Every Wednesday, they shop the nearby Santa Monica Farmer's Market and pull together some bowls with whatever looks best—no one would blame you for picking one up to go rather than assembling it yourself.
Sweetfin's new farmer's market bowls are created every Wednesday with local ingredients found at the Santa Monica Farmer's Market. Great idea, even better poke bowl.