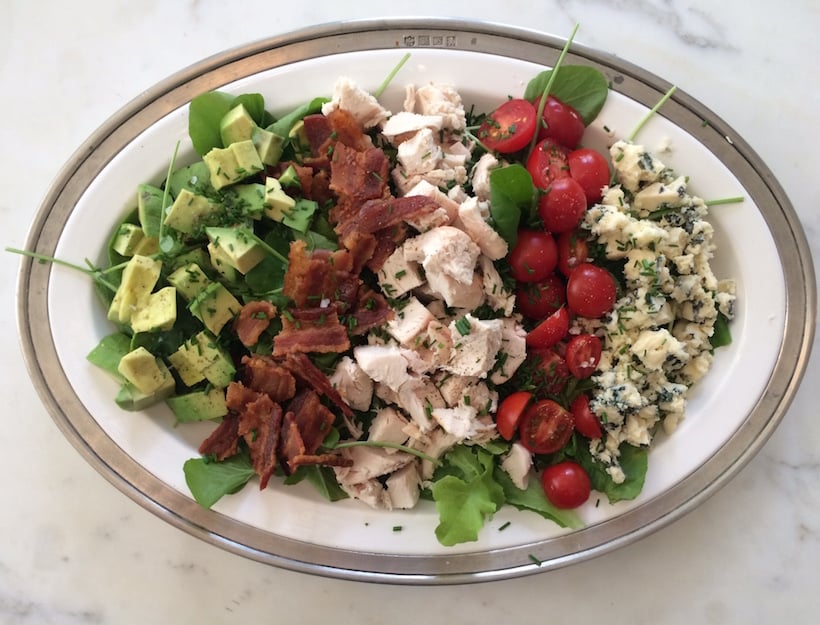 Quick & Easy Lunch: A Classic Cobb Salad
The beauty of a Cobb is that it's already compartmentalized, which means that it's extra-portable. This is simple to turn vegetarian, too.
An oldie but a goodie. To cook the bacon, we place it on an aluminum foil-lined baking sheet and roast at 400°F for 20-30 minutes, depending on how crispy you like it.