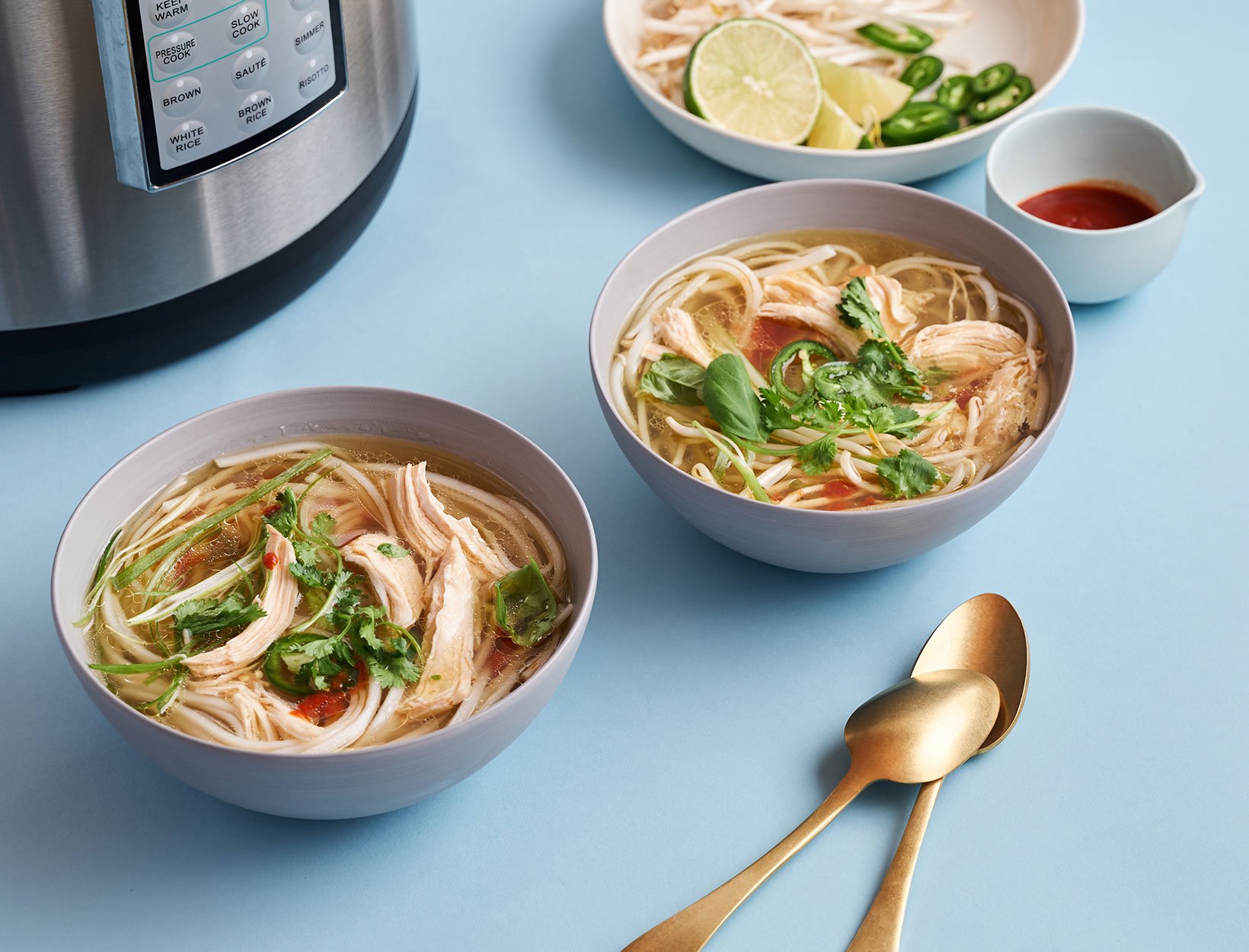 Pressure Cooker Recipes to Satisfy Every Cold-Weather Craving
Until recently, we used our multi-cooker almost exclusively as a crockpot, only employing one of its three, yes three, other incredible functions (rice cooker, yogurt maker, and pressure cooker) once in awhile. But after taking a pressure-cooker deep dive recently, it became very clear that we've been missing out, big time.
Because the Fagor automatically pressurizes, de-pressurizes, and even switches to the "stay warm" setting after it's done the work, you can literally prep, press a couple of buttons, walk away, and return in an hour or so to find spoon-tender meat, crazy-flavorful broth, or hours-long-simmered-tasting tomato sauce; results that would normally require an entire afternoon of cooking. And since you can also sear and sauté in this baby, pressure-cooked dishes are kind of the ultimate one-pot masterpieces. Here, some of our favorite practically-no-effort pressure-cooker recipes.
Low-Pressure Meal Ideas

The combination of warm, spicy chiles, meltingly tender meat, and fresh bright garnishes makes one of the most comforting and satisfying meals we can think of. And because it's braised in the pressure cooker, what would normally take upwards of three hours is done in under one.

Making homemade broth is not difficult, per se, but it sure does take a long time. That's where the pressure cooker comes in: You'll get deeply flavored broth in a fraction of the time, and you'll want to save all the leftovers for making soups, cooking grains or even sipping on for a warming savory treat. We added a few key ingredients (ginger, star anise, coriander) to make this broth work for pho, but you could totally use this process with different aromatics in other dishes.

If you have a delicious homemade red sauce on hand, you can make everything from spaghetti and meatballs to eggs in purgatory at a moment's notice. Cooking it in a pressure cooker gives it that rich, slow cooked flavor in an hour, so you don't have to spend your entire afternoon watching over the stove to get your Sunday sauce fix.