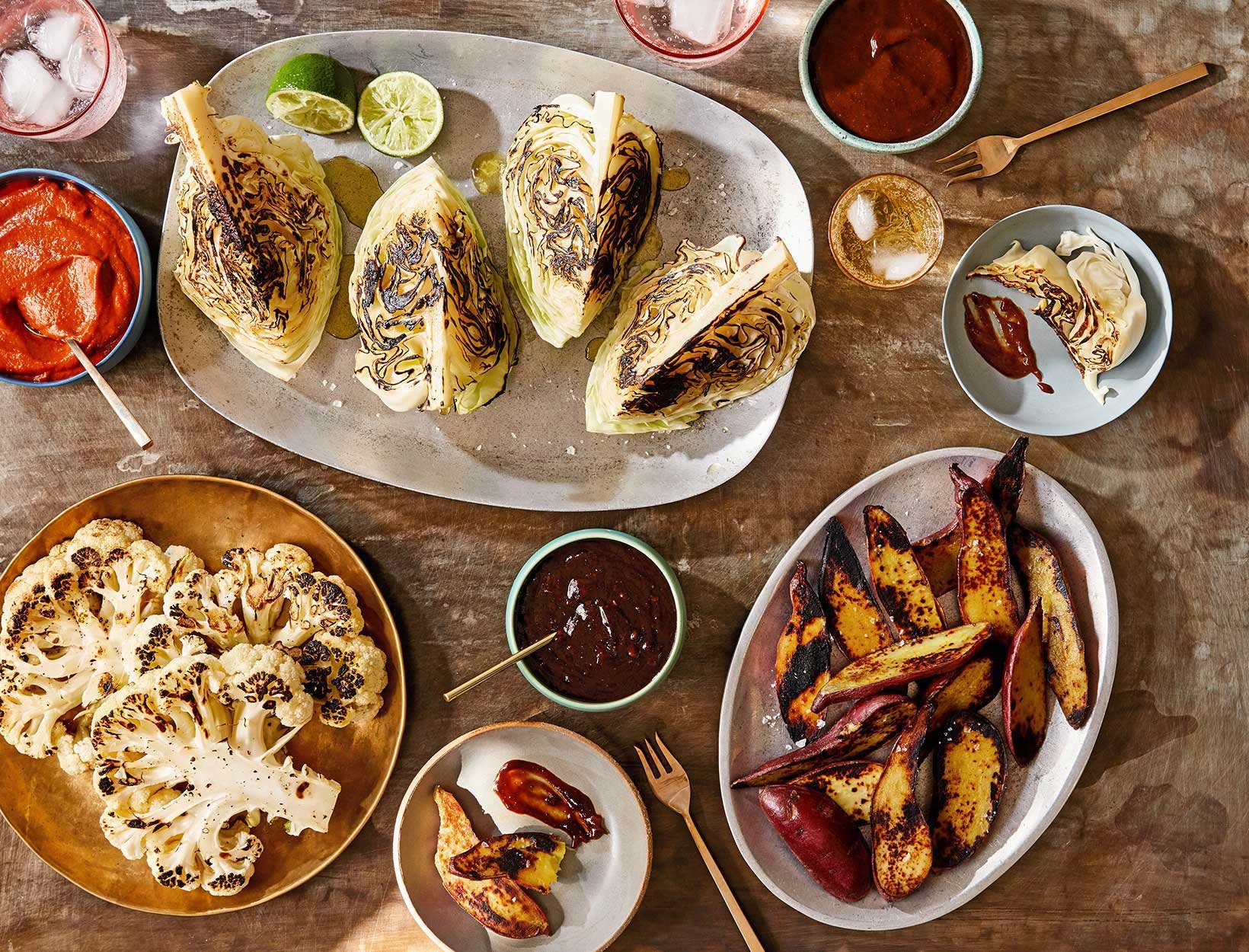 The goop Guide to Plant-Based Grilling
The goop Guide to
Plant-Based Grilling
Whole, well-seasoned, deeply charred vegetables make for brilliant main dishes at a BBQ. Truly, no one will miss the meat—the days of veggies being relegated to slaws and salads are completely over. The key is to treat whatever vegetable you're cooking the way you'd treat a piece of meat: Rub it all over with olive oil, season liberally with salt, and give it ample time over the fire. One especially useful tip: Maintain high-heat and low-heat zones on the grill so you can move the vegetables as they cook to attain optimal doneness.
Once you've mastered making incredible grilled cauliflower steaks, sweet potatoes, or cabbage, the addition of fantastic, cleaned-up grilling sauces takes them to the next level. We were inspired by ingredients from global cuisines that are known for phenomenal grilled food. Our Korean-inspired bulgogi-style BBQ sauce is a delightfully sticky, garlicky umami-fest, while the Tex-Mex chipotle sauce is smoky and spicy with a classic tomatoey tang. The tamarind grilling sauce nods to the Caribbean with sweet heat, warm spices, and the citrusy, addictively piquant tamarind.
Combine a perfectly charred vegetable with a fresh, sophisticated sauce and you've got a BBQ all-star that's spectacular, easy to make, incredibly delicious—and infinitely healthier than the old standard.