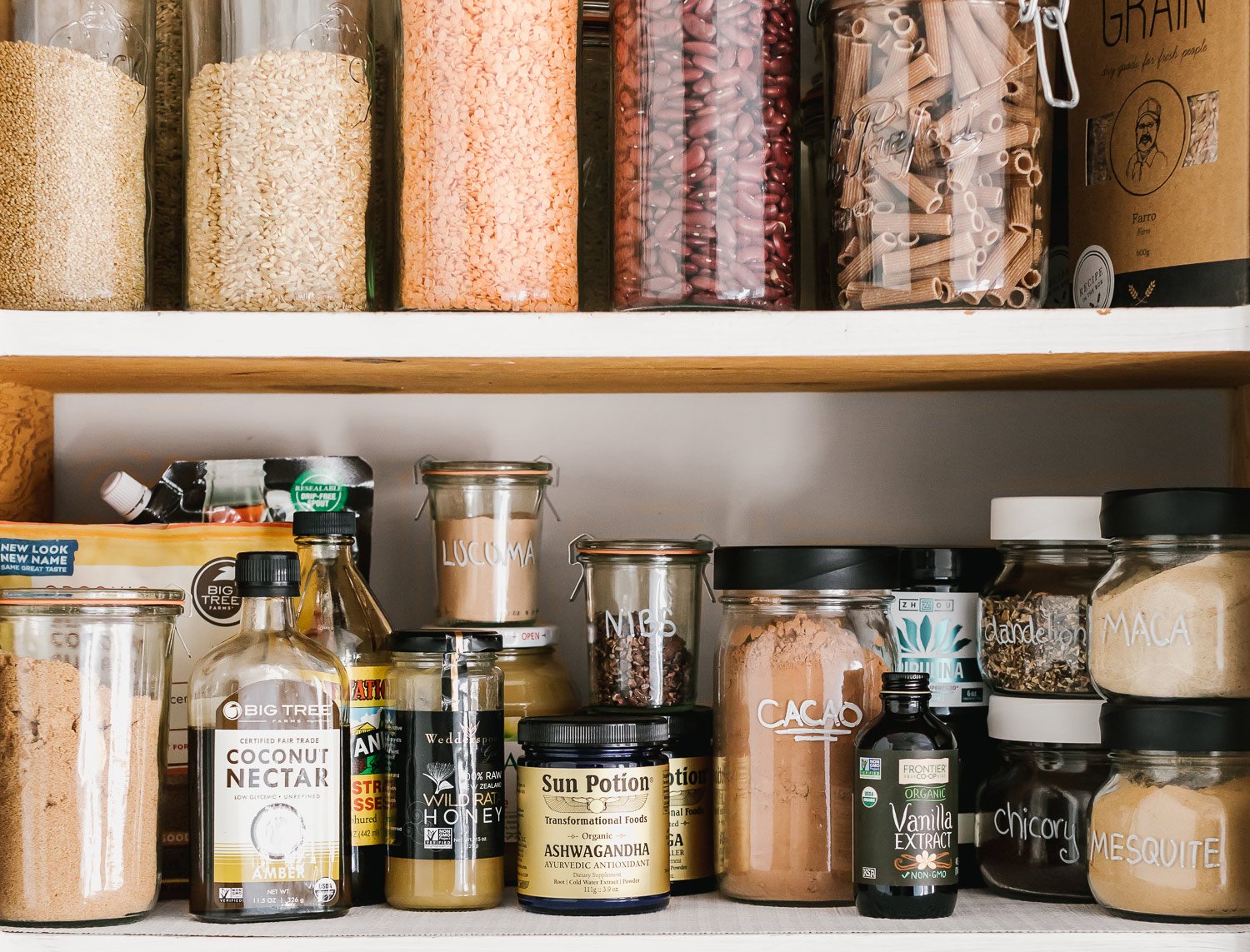 Photo courtesy of
Recipes and Tips for Maximizing Your Pantry Staples
Photo courtesy of @jessiemaysnyder
Recipes and Tips for Maximizing Your Pantry Staples
For creative, resourceful, pantry-led cooking: We gathered some of our favorite recipes that use old standbys, like beans, rice, pasta, and canned tomatoes, and some odds and ends you might have from last season's cooking projects (ahem, Thanksgiving can of pumpkin purée). We hope these recipes inspire you to make something new while using what you've already got. If you find certain recipes call for ingredients that you don't have, don't feel like you need to go out to the store. The goal here is to riff and swap—and know that you can still make it delicious. If you have questions about substitutions, take a look at our notes below for guidance, or reach out to our food editor for advice at [email protected]
BEANS AND LENTILS
These are the MVPs of the pantry. They're affordable and ubiquitous, they're used in many cuisines, and they pretty much keep forever. We use them in stews, dips, and salads and even roast them sometimes. You could use dry beans for any of these recipes. Just see our guide to cooking dry beans and adjust the instructions accordingly.
NOODLES
Pasta, soba, rice noodles: They all have their place in the pantry and can be used for many things. It was hard to leave some noodle recipes behind—we're just scratching the surface of potential—but these win.
RICE
Rice is a miracle pantry food. There are many types, and while you can certainly still swap in whatever variety you have on hand, do pay attention to the cook time and adjust accordingly.
GRAINS
Farro, quinoa, and freekeh are a few of the most versatile grains. They're great in soups and stews, and using them in salads makes for meals that are healthy and hearty and keep well in the fridge. Use whatever produce you have on hand to bulk out the recipes below—they're flexible.
OATS
Oats are so cozy and comforting. May we suggest three fun ways to serve them that keep things interesting. We prefer steel-cut, but you could certainly adapt the recipes to work with rolled if it's all you have (just keep in mind that rolled oats cook much faster).
CANNED TOMATOES
Canned tomatoes—whether diced, crushed, or whole—are the backbone of so many excellent recipes. If we're out, we've been known to use tomato paste thinned with water or even a little jarred marinara sauce in a pinch.
COCONUT MILK
We use coconut milk in desserts and as coffee creamer, but it really comes in handy for Southeast Asian–inspired curries and stews.
CANNED PUMPKIN
Canned pumpkin is not just for the holidays (there, we said it). It's nutrient-dense and incredibly flavorful, and it makes dairy-free pastries work.
PICKLED, BRINY THINGS
This one goes out to the random jars of olives, capers, and artichoke hearts at the back of your cupboard. These ingredients might not always be the star ones, but you can count on them for acidity, tang, and salt.
CHIPOTLE CHILIES
They might be left over from the last time you decided to make posole, but there's so much you can do with these incredibly flavorful chilies. The adobo sauce they come packed in makes a great spicy mayo, too.
TINNED FISH
Tinned fish adds depth and complexity to a recipe. And it can turn a humble side dish into a full-blown meal.
ALTERNATIVE FLOURS
We use buckwheat, spelt, and chickpea flour pretty regularly in the goop test kitchen, but you might have half a bag of one of these at home and nothing to do with it. Until now, of course.
NUTS AND SEEDS
Storing nuts and seeds in the freezer will extend their life, but these recipes are great for using them up. They are also very substitution-friendly, so feel free to add some pistachios to your granola or hemp hearts to your cookies.
POPCORN
Cheap, versatile, and a long shelf life: the ultimate pantry food.