3 Packable Lunch Recipes from goop Kitchen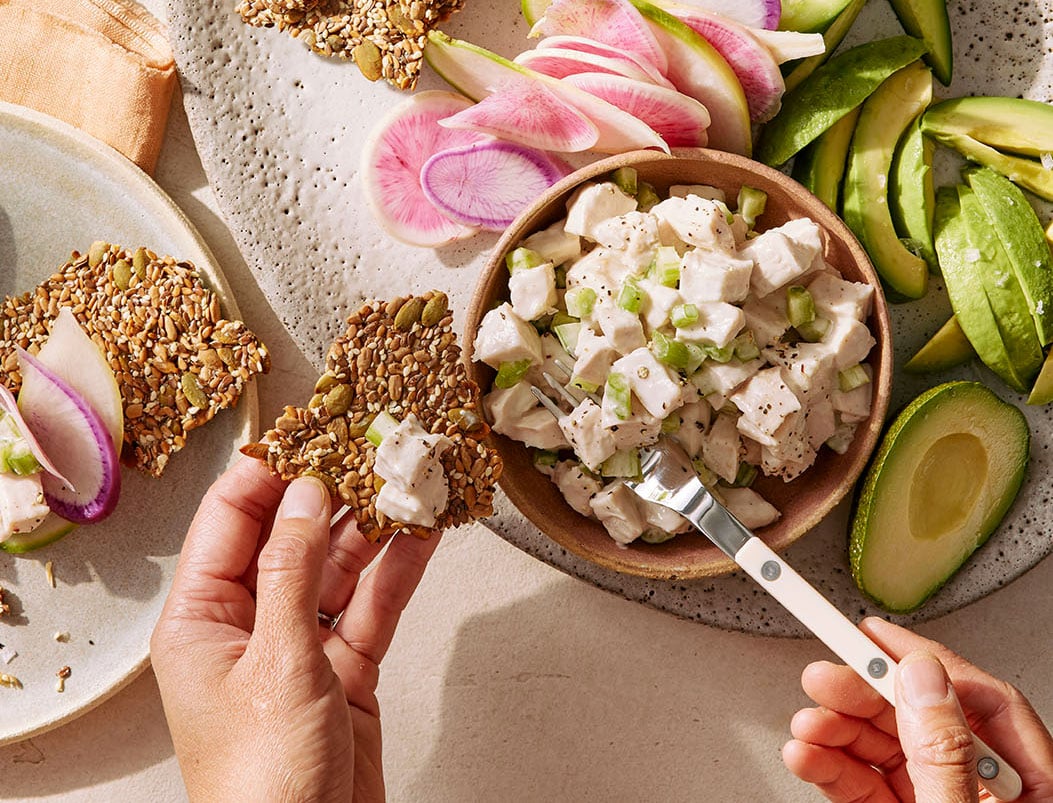 As we bid adieu to summer and head back to the daily grind of school and work, some of us may have accepted our fate of the all-too-ubiquitous sad desk lunch. But goop Kitchen's chef Kim Floresca reminds us that the ideal packed lunch doesn't need to be complicated: You can instantly elevate, say, a simple salad with a drizzle of quality vinegar, a squeeze of fresh lemon, a sprinkle of Maldon salt, or a piece of fresh fruit from the farmers' market.
Below, three recipes from goop Kitchen to inspire future lunches on the go. And if you're strapped for time and live in Los Angeles or Orange County, goop Kitchen has you covered—each of these dishes can also be ordered for pickup or delivery.
Squeeze out the last bits of summer with this grain bowl topped with cherry tomatoes and haricots verts (you can easily swap in another favorite veggie as well). It's equally great warm or at room temperature; just be sure to pack the dressing on the side if you'll be reheating it later in the day.

"The Classic Chicken Salad is fun because you get to build your own bite," says Floresca, who loves incorporating unexpected textures to punch up a meal. (Here, seed crackers offer a delightfully crunchy complement.) Pro tip: Use a bento box to keep all the components separate until you're ready to dig in.

While soup may not be the most obvious choice for a portable lunch, Floresca says it's a favorite of hers, especially a cold one like this gazpacho. "Even stuck in traffic, you can kind of sip on it, and it's very filling because we don't use bread—we use cashews," she says. Take it in a Mason jar or even a travel mug if you want to enjoy it while in transit.